Executive Q&A with Mark Zablan, CEO of Emplifi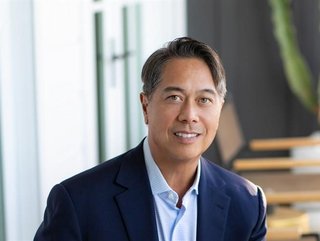 The CEO of AI-powered CX platform Emplifi gives us the inside track into the relatively untapped potential of this burgeoning sales and marketing tool
Emplifi is an AI-powered customer experience platform, which helps businesses provide outstanding experiences to their customers by connecting marketing, commerce and care touch points across digital platforms.
Pointing to a recent study, where 80% of brands claimed that they delivered a 'superior customer experience', yet only 8% on customers actually agreed, a never-ending race then began; a sprint to develop technology at the rate of expectation, and a marathon to get a brands' commitment to their customer refined and informed by data.
At Emplifi, Zablan is responsible for the overall strategy of the business and execution of the operating plan. Much of his day-to-day work involves either working with clients or connecting with his teams and the board of investors to make sure business operations are running smoothly and objectives are met.
"The employees of Emplifi are the heartbeat of the company so I take time to regularly meet and communicate with the wider team. I also make it a priority to connect with customers to make sure we are supporting their success and to ensure they have a direct line to me," he said.
CEO Mark Zablan explains how modern brands want to give their customers that end-to-end customer experience on social, and Emplifi is the platform to help them do just that.
What is your point of difference as a business?
"Rule number one in sales and marketing is to be where your customers are, and today social media is the place consumers go to engage with brands across marketing, commerce and care touch points. Gen Z and millennials are rapidly becoming the generations with the biggest spending power and guess what? These are the generations that are digital first. They don't call a call centre, they hit up the brand on Instagram or on Twitter and they want a fast, chat-like experience. They are also happy to jump from a product image on their social media feed, to a shopping cart and complete a purchase that way. We know that the modern consumer is using social media across marketing, commerce and care and that's where savvy brands need to be. That's where Emplifi comes in. Emplifi's AI-powered CX platform helps brands better connect the social customer journey across marketing, commerce and post-purchase care touch points, creating a unified experience that delights customers and builds brand loyalty."
What technology are you most looking forward to using more of?
"Because the nature of my job means I don't get a lot of time to hit the shopping mall, I'm really excited about the prospect of more virtual shopping experiences. We're seeing consumers, myself included, looking to brands for more in-person-like experiences, but virtually. For example, brands like Currys offer video calls with their in-store experts to help customers select the right laptop or washing machine. Marks and Spencer does the same for their home range. It's just a great option for people who either don't have time to go to the brick and mortar store, or who want to get a little further along in their purchase decision before going to the store to complete the transaction."
What has been your career highlight prior to your current role?
"There have been a few highlights, but let me share a few that are pertinent to what we do at Emplifi.
Previously I had the privilege of running European operations at Adobe as President of EMEA. I joined the company in 2012, at a pivotal time when we committed to transitioning the business from being an on premise solution sold via annual licenses to becoming a SaaS solution delivered through multi year cloud subscriptions. Adobe was widely considered the first mover in this industry-wide evolution so we had to break new ground and have very interesting discussions with our enterprise clients and individual consumers. We knew that the transition was going to be good for customers, but education and acceptance didn't happen overnight. Three years later Adobe had completed the transition to the subscription model, and today the entire software industry has moved almost completely away from the old on-premise software model.

Another career highlight for me goes back to the mid 2000's, I was President of Marketing Services for Experian. Back then marketing was a purely analog business, managing data and databases for the purposes of direct mail marketing so brands and businesses could send marketing material and catalogs to customers via post. Seeing the impacts of the market crash we knew we had to get ahead of the curve and start offering brands a more digital approach to their marketing. So we bought CheetahMail, Hitwise and Techlightenment to enable us to give our customers the complete digital marketing tech stack at that time - email, web analytics and social media marketing. This was basically the beginning of the digital marketing technology revolution and so began the major platform acquisitions that today make up the tech portfolios of companies like Adobe, SalesForce, Oracle and IBM."
What has been your highlight in your current role?
"My biggest career highlight to date was the launch of Emplifi last June, after Astute Solutions acquired iPerceptions, a voice-of-the-customer platform and Socialbakers, a market-leading social media marketing platform. The goal was to build a unified CX platform to enable brands to provide outstanding experiences across marketing, commerce, and care touch points on social.
I'm extremely proud of our progress since then – not only did we launch a new brand and platform in just eight months, but we also managed to bring together three separate businesses of over 800 people, by integrating the platforms, data lakes, user interfaces and client facing teams. We were recently valued at over $1 billion, not even a year since our conception, which is a testament to the brand we've built, the unique solution we provide to the market, but more importantly the talents of our combined team."
What is your leadership style?
"My leadership style is very much one of approachability, accessibility and customer centricity. I'm a people person and I like to be close to my team and to our customers. Specifically internally, I hold regular company all-hands meetings, team meetings, skip-level and roundtable meetings. During these sessions, I tell my teams to ask me anything. Not only do employees benefit from access to the CEO, but I stay connected to what's front of mind for the wider team, so being accessible really is a win win for my organisation and for me."
What exciting plans do you have coming up as an organisation?
"The modern consumer looks to social not only to discover and research products, but to purchase and engage in post-purchase care. As such, we're currently investing heavily in enhancements to our AI routing capabilities, so brands can give their customers more digital self-service capabilities, especially on social. We'll also be investing more in commerce capabilities. The recent launch of Emplifi ShopStream is a key addition to Emplifi's wider strategy to bring interactive live streaming to commerce. As a SaaS platform, frequent innovation on behalf of our customers is priority number one, so stay tuned for more exciting news!"