Google invests in OpenAI rival Anthropic as AI race heats up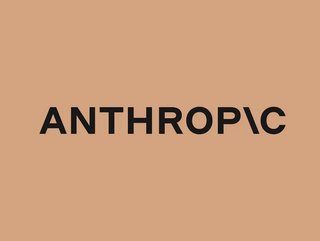 Google invested US$300m in Anthropic in April 2023, taking a 10% stake
Google has reportedly invested a further US$2bn in Anthropic, the developer of Claude 2: a rival chatbot to OpenAI's ChatGPT
Google is to reportedly invest up to US$2bn in AI startup Anthropic, following earlier investment in the Claude 2 creator and adding fuel to the ongoing generative AI race.
The company has invested US$500m upfront into the OpenAI rival and agreed to add a further US$1.5bn more over time, the Wall Street Journal first reported. Google invested US$300m in Anthropic in April, taking a 10% stake.
Anthropic is the developer of Claude, a rival chatbot to OpenAI's ChatGPT. Founded by Dario Amodei, OpenAI's former VP of Research, and his sister, Daniela Amodei, who was OpenAI's VP of Safety and Policy in 2021, the company has received funding from Salesforce and Zoom and was valued earlier this year at US$4.1bn.
Claude 2, the company's latest model, has improved performance, longer responses, and can be accessed via API as well as a new public-facing beta website, claude.ai. It is capable of tasks from sophisticated dialogue and creative content generation to detailed instruction.
In addition to its Claude 2 model, Anthropic also offers a cheaper Claude Instant alternative, which can handle a range of tasks including casual dialogue, text analysis, summarisation, and document comprehension.
Google announcment follows Amazon US$4bn investment in Anthropic
The news follows an announcement earlier this year that Amazon would invest up to US$4bn in the company, expanding access to safer AI. The agreement, the companies said, formed part of a broader collaboration to develop the most reliable and high-performing foundation models in the industry.
"Our frontier safety research and products, together with Amazon Web Services' (AWS) expertise in running secure, reliable infrastructure, will make Anthropic's safe and steerable AI widely accessible to AWS customers," Anthropic said in a statement.
"We look forward to working closely with Amazon to responsibly scale adoption of Claude and deliver safe AI cloud technologies to organisations around the world."
Along with Google, Microsoft and OpenAI, Anthropic is one of the founding members of an industry body aimed at overseeing the technology's safe development.
The Frontier Model Forum aims to help advance research into AI safety, identity safety best practices for frontier models - large-scale machine-learning models that exceed the capabilities currently present in the most advanced existing models - and share knowledge with policymakers and academics to advance responsible AI development and leverage AI to address social challenges.
******
For more insights into the world of Technology - check out the latest edition of Technology Magazine and be sure to follow us on LinkedIn & Twitter.
Other magazines that may be of interest - AI Magazine | Cyber Magazine.
Please also check out our upcoming event - Net Zero LIVE on 6 and 7 March 2024.
******
BizClik is a global provider of B2B digital media platforms that cover Executive Communities for CEOs, CFOs, CMOs, Sustainability leaders, Procurement & Supply Chain leaders, Technology & AI leaders, Cyber leaders, FinTech & InsurTech leaders as well as covering industries such as Manufacturing, Mining, Energy, EV, Construction, Healthcare and Food.
BizClik – based in London, Dubai, and New York – offers services such as content creation, advertising & sponsorship solutions, webinars & events.