KPMG to invest $2bn in AI in expanded Microsoft partnership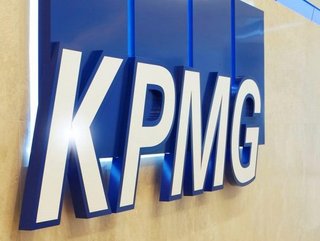 The expanded partnership is thought to be worth US$12bn in revenue over the next five years
KPMG and Microsoft will extend their partnership in AI and cloud technologies as a number of organisations continue their investments in technology
Big Four accounting firm KPMG will invest US$2bn into AI and cloud-based services, becoming the latest company to announce it is upping investment in AI technology.
As reported by The Wall Street Journal, KPMG will invest across its business lines globally through an expanded partnership with Microsoft, with the partnership thought to be worth US$12bn in revenue over the next five years.
The news follows an announcement by technology services and consulting company Wipro which said that it will invest US$1bn in AI over the next three years, following an announcement by Accenture in June that it would be making a US$3bn investment over three years in its Data & AI practice. Deloitte has said it aims to spend US$1.4bn on employee training on AI, with EY spending US$1bn to build greater technology capabilities over the next four years.
Expanding company technology capabilities through AI
The global AI market has exploded in 2023. Valued at US$136.55bn in 2022, the AI market globally is projected to expand at a CAGR of 37.3%, reaching US$1.8tn by 2030 as tech giants like Amazon, Google, IBM and Microsoft continue to invest significantly in the technology.
The expanded partnership between KPMG and Microsoft aims to support KPMG's clients and 2,500 customers serviced by both companies. As part of the expanded partnership, it has been reported that KPMG will have early access to Microsoft's 365 Copilot AI virtual assistant, before its launch to the general public.
Microsoft's technology capabilities will also allow KPMG to strengthen its ESG issues by combining massive data sets, the Wall Street Journal says. The company has already hugely invested in ESG solutions, with its KPMG ESG Advisory guiding teams to drive sustainable innovation across their businesses.