Zayo report: DDoS cyber attacks have doubled in 2023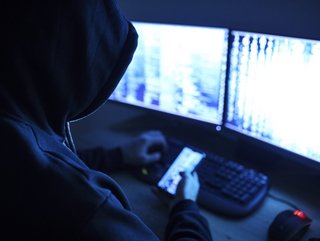 Zayo found that there was a 314% increase in overall attacks from the first half of 2022 to the first half of 2023
Zayo's 2023 DDoS Insights Report confirms that cyberattacks and threats have surged 200% over the past year, with multiple industries irreversibly impacted
Zayo Group Holdings, Inc. recently announced its annual Distributed Denial of Service (DDoS) Insights Report, which analysed DDoS attack activity and its impact across industries in the first half of 2023.
The report found that DDoS attacks in the first part of 2023 were up 200% from 2022. Activity had increased nearly four-fold from Q1 to Q2 in 2023 which Zayo insinuates has been caused by increased automation in the digital world.
In a world of increasing digitisation, political unrest and the emergence of widespread hybrid/remote working patterns, the need for stringent cybersecurity measures has never been more urgent. Zayo states that these have all contributed to an increase in DDoS attacks.
A rapid acceleration of cyberattacks: Industries "under fire"
Zayo found that there was a 314% increase in overall attacks from the first half of 2022 to the first half of 2023. In some industries however, that growth was over 1300%. These statistics highlight a dramatic surge in attack volume and sophistication, particularly as phishing attacks also increased by 464% in the first half of 2023 alone.
As attackers continue to exploit the sophistication of AI and automation, the report also found that there was a 387% increase in attack activity from Q1 to Q2 of 2023 alone.
Telecommunications companies were also revealed to be a prime target for attackers due to the critical role that the industry plays in providing communication and Internet services. It is no surprise then that Zayo uncovered that this industry accounted for roughly half of the total attack volume in the first half of 2023, with more than 37,000 attacks.
Education, cloud and software as a service (SaaS) companies also saw a significant increase in the frequency of attacks. Retail, telecommunications and media companies, however, experienced the largest attacks with an average attack size of 3 Gbps across all three verticals, which Zayo states is a large enough attack to take down one to two offices depending on the company size. The largest aggregate attack, against the telecom sector, was 978Gbps.
Zayo also found that government sectors experienced the longest attacks of any sector, which changed from healthcare in 2022. Across all industries, the average duration of attacks increased by 216% from Q1 to Q2, with the finance industry seeing the largest leap from 41 minutes to 108 minutes.
Dangers posed by denial of services
Zayo highlights that DDoS has fast become the most common cyberattack against an organisation's online presence. They are deliberate attacks where a target's Internet is flooded with fake or illegitimate traffic to prevent true user traffic from passing.
The scale of these attacks often cause hours of downtime, resulting in immense costs for businesses, including lost money, time, customers and reputation.
These types of attacks also have the potential to severely impact key infrastructure and citizens. In July 2023, Kenya experienced a cyberattack against its eCitizen portal used by the public to access more than 5000 government services, impacting passport applications and renewal, e-visas for non-citizens visiting Kenya, as well as driving licences, ID cards and health records from being issued.
This type of attack on businesses across African countries is increasing at an alarming rate, making cybersecurity a crucial priority for businesses.
"When your business will get hit by a DDoS attack is a game of probability," said Anna Claiborne, SVP of Packet and Product Software Engineering at Zayo.
"With a huge rise in attacks in 2023 and more attacks over 100Gbps, the odds are not in your favour. While there are a myriad of statistics on the cost of remediating a DDoS attack, the long-tail loss of customer confidence after an attack is difficult to quantify and even more difficult to fix. Running any business on the Internet without DDoS protection is a risk, and you have to ask yourself if it's one worth taking."
******
For more insights into the world of Cyber - check out the latest edition of Cyber Magazine and be sure to follow us on LinkedIn & Twitter.
Other magazines that may be of interest - Technology Magazine | AI Magazine.
Please also check out our upcoming event - Cloud and 5G LIVE on October 11 and 12 2023.
******
BizClik is a global provider of B2B digital media platforms that cover Executive Communities for CEOs, CFOs, CMOs, Sustainability leaders, Procurement & Supply Chain leaders, Technology & AI leaders, Cyber leaders, FinTech & InsurTech leaders as well as covering industries such as Manufacturing, Mining, Energy, EV, Construction, Healthcare and Food.
BizClik – based in London, Dubai, and New York – offers services such as content creation, advertising & sponsorship solutions, webinars & events.