The future of 5G might be in space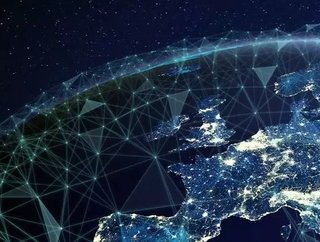 A new agreement will see the development of 5G networking technology in space...
Lockheed Martin, a giant US defence contractor, has announced a 'strategic interest agreement' with satellite start-up to explore jointly developing 5G capability from space. 
Virginia-based Omnispace is working to build and develop a hybrid space and ground network to provide 5G, the satellite based network would beam internet connections directly to 5G devices. The two companies have been talking for about a year and Lockheed Martin have said that the agreement does not involve any financial investment. 
What are Omnispace/Lockheed Martin planning?
The collaboration between both companies aims to provide a hybrid 5G network that delivers the coverage and capacity to support essential applications that require seamless, reliable and global communications. Omnispace's vision is a 'one global network', this will combine the reach of a non-geostationary orbit satellite constellation with the capacity of the world's leading mobile wireless carrier networks. This 5G non-terrestrial network (NTN) will use the company's priority 2GHz S-band spectrum rights and employ 3GPP standards to enable direct-to-device connectivity and interoperability. 
Will this be purely for defence or consumers? 
The proposed network would offer commercial, enterprise and government devices ever-present communications worldwide. Omnispace and Lockheed Martin have indicated that they're planning on targeting a range of , such as commercial and civil applications to "defense, government and military use, including mobile joint all-domain interoperable communications."
"We share a common vision with Omnispace of a space-based 5G global network that would enable users to seamlessly transition between satellite and terrestrial networks — eliminating the need for multiple devices on multiple networks," said Rick Ambrose, executive vice president of Lockheed Martin Space. "Ultimately, it's about empowering end users with low latency connections that work anywhere. This step forward has the potential to upend space-based mobility."
What are the next steps? 
Ram Viswanathan, president and CEO for Omnispace, said: "Omnispace is fully committed to the vision of creating a new global communications platform that powers 5G connectivity directly to mobile devices from space," 
The next step for Omnispace will be deploying a proof of concept of its proposed technology in space. Yet to finish designing their system, Viswanathan has stated it will have "dramatically lower cost" than other satellite communications constellations, which estimate anywhere from $5 billion to more than $10 billion to fully deploy. 
Omnispace is not the only company aiming to provide 5G from space. and AST & Science's SpaceMobile are both in the race to deploy satellite constellations capable of broadcasting 4G and 5G signals directly to users' existing phones through mobile network operators' existing spectrum holdings.