Top 10 companies innovating with cloud software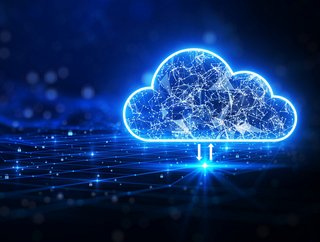 Technology Magazine takes a look at the big names dominating corporate cloud conversations offering different services to support digitalisation efforts
Even without a global pandemic that sent billions of staff and consumers into remote lockdown, the cloud had already secured its place as a technology topic that could not be ignored.
Some of the world's biggest web brands had already opened their server farm doors as they had computing power to spare and saw an opportunity to diversify with a commodity product delivered at a staggering scale as only they could.
These are the companies and platforms that offer infrastructure-as-a-service (IaaS) and platforms as a service (PaaS), in addition to the better-known software-as-a-service solutions (SaaS).
Technology Magazine takes a closer look at some of the companies pulling profits and power from the cloud.
For those CTOs ready to take on the DIY approach, Cloud Foundry is an open source technology backed by big names including HCL, Huawei, IBM, SAP, and VMware, and is already being used in manufacturing, telecommunications and financial services. It is backed by the Cloud Foundry Foundation, a non-profit open source organisation created to promote Cloud Foundry and related projects.
The Foundation claims Cloud Foundry is "the industry-standard open source cloud application platform" and announced Cloud Foundry Day will be held in October 2022 following a three-year hiatus on in-person events.
Founded in 1998, VMware is a leading provider of multi-cloud services for apps, enabling digital innovation with enterprise control. Headquartered in Palo Alto, California, VMware has more than 24,000 employee and an ecosystem of 75,000 partners.
VMware's Cross-Cloud services was created when the company identified an opportunity to unify cloud environments. VMware's portfolio of services for application development, cloud management, cloud and edge infrastructure, security and networking are built on a layer that spans clouds, enabling organisations to manage apps and infrastructure with consistency across different platforms.
This month saw Tencent announce a deal with Japanese streaming service Mildom, a "joint effort" that Tencent hopes will elevate the entire live video streaming industry. Poshu Yeung, Senior Vice President, Tencent Cloud International, said: "Live streamers and influencers, as well as businesses and organisations globally are seeking to connect with their audience smoothly and efficiently in real-time as part of their digitalisation journey."
The company also expects growth in the egaming sector – Tencent Cloud Vice President Tommy Li said "esports embracing cloud technology is an inevitable trend" during a mainstage appearance at the Tencent Global Esports Summit, held in Hangzhou, China, in July.
Rackspace has been around since 1998 and today designs, builds, and operates cloud environments across technology platforms. The company works with more than 50% of the Fortune 100. Headquartered in San Antonio, it employs more than 6,000 people on four continents and has clients in more than 120 countries.
The company operates through three segments: Multicloud Services, Apps & Cross Platform, and OpenStack Public Cloud. Its Multicloud Services segment includes its multicloud services offerings, as well as professional services related to designing and building multicloud solutions and cloud-native applications.
Oracle was recognised as a Leader in the 2022 IDC MarketScape: U.S. Business Intelligence and Analytics Platforms Vendor Assessment. Represented by Oracle Analytics Cloud (OAC) and Oracle Analytics Server (OAS), Oracle Analytics placed among the top platforms in the current BIA offering category.
"Oracle's innovation in AI-based automation across the entire analytics and business intelligence continuum accelerates insights, recommendations, and actions that help improve outcomes throughout the enterprise," said Dan Vesset, Group Vice President of Analytics and Information Management market research, IDC.
5. IBM Cloud
IBM announced second-quarter 2022 earnings results in July that demonstrated across-the-board increases in cloud services in a number of areas. Hybrid cloud revenue reached US$21.7bn, up 16%; Consulting segment hybrid cloud revenue was up 20%; and infrastructure segment hybrid cloud revenue was up 24%.
"In the quarter we delivered good revenue performance with balanced growth across our geographies, driven by client demand for our hybrid cloud and AI offerings," said Arvind Krishna, IBM Chairman and CEO. "With our first half results, we continue to expect full-year revenue growth at the high end of our mid-single digit model."
Alibaba Chairman and CEO Daniel Zhang has told analysts the company's cloud's strategy is to pursue new customers in "sunrise" industries, according to media reports. Alibaba executives have described an "internet industry deceleration" that has throttled growth of the company's cloud offering.
"Industrial digitisation is a trend," he said. "I think it's not a cyclical opportunity. It's like a structural opportunity I mean, for the long term. And so that's why I think in China and in the global market, we actually repositioned cloud as our one of the core strategies."
3. GCP (Google Cloud Platform)
Google reported second-quarter revenues of US$69.7bn, up 13% and while US$62.8bn of that came mainly from search and advertising products, the company's cloud business chipped in at approximately US$6.2bn, according to reports. However, the Google Cloud business recorded an operating loss of US$858m, 46% more than the previous year. Google's Chief Financial Officer Ruth Porat said cloud was a "long-term opportunity"
"What we're focused on is ensuring that we're investing to support the long-term growth given the upside that we see," she explained. "We continue to focus on it, and we are looking at the path to profitability, path to cash flow positive, to drive attractive returns."
Microsoft Cloud generated US$25bn in sales, up 28% year over year, compared to US$21.8 billion in the fourth quarter of 2021, reported CRN in July this year. Microsoft said its Azure sales and other cloud services grew 40% year on year.
"We are seeing larger and longer-term commitments and won a record number of US$100mn-plus and US$1bn-plus deals this quarter," said Microsoft CEO Satya Nadella when the results were released. "We have more data centre regions than any other provider, and we will launch 10 regions over the next year."
Amazon Web Services generated US$19.74bn in revenue in its second quarter, according to its own reports. Amazon still relies on retail for most of its revenue, but AWS is seen as an alternative "profit engine" to keep money coming in even as consumers cut down on spending.
Amazon's CFO Brian Olsavsky cited macroeconomic concerns in the face of a slowdown in cloud booking rates. "When you're trying to launch a new product or service, you have to face building your own data centre and getting capital for a data centre and building it yourself or moving to the cloud and essentially buying incremental infrastructure capacity," he said. "Then cloud computing really shows its value."