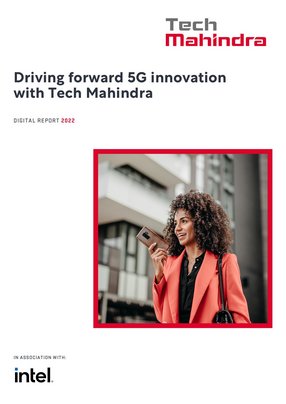 Driving forward 5G innovation with Tech Mahindra
Manish Mangal, Tech Mahindra's Global Business Head, on envisaging the company's future network as a driver for 5G telecoms transformation
When Manish Mangal joined Tech Mahindra three and a half years ago, he was invigorated by the prospect of strapping in to join the digital services company as it propelled its mission to become a catalyst in the transformation of the telecommunications industry.
As a technology-driven company, Tech Mahindra wants to lend a helping hand to both telecommunications service providers and enterprises as they transform their network infrastructure to make their businesses run better and improve customer service.
Responsible for running the company, Mangal is the Global Business Head at Tech Mahindra and spends his days looking to create solutions customers would receive the most benefits from.
"Tech Mahindra is a very interesting company and one of the reasons I actually came here was because of Tech Mahindra's family-like culture. It's a large company, it's got 158,000 plus employees. But still, the company works like a family. The management team, the colleagues that I have – they all have very good relationships and work in the common interest of putting our customers first, then the shareholders and the employees together," explains Mangal.
"When we talk about Tech Mahindra as a company, our objective is fundamentally driven by the desire to become that trusted partner and provider for telecoms and enterprise customers, by bringing growth tactics to life."
Driving forward the future of 5G
Now, Mangal and the team are sharply focused on the future of 5G, driven by the number of solutions this technology can enable. "5G is really one of those very transformative technology changes that are happening in the industry," notes the Global Business Head.
"People often debate whether 5G is another G. We have gone through 2G and 3G and 4G; is this 5G just another generation of technology that gives you something more? More bandwidth, better latency, more capacity. Is it really about that, or is it something that is fundamentally changing? I personally believe that 5G is that inflexion point in our industry that when we look back 10 years from now, we'll be able to point out and say that 5G was the one that actually made everything happen," he continues.
5G is set to transform the way people live and work, and Tech Mahindra is determined to be an integral part of the transition and has created key focuses for its agenda to ensure that as it catalyses the shift to 5G, it will continually meet the needs of its customers.
"Now, 5G is really becoming about the overall experience for consumers; it is an experience platform now, it's not a connectivity platform anymore. 5G is enabling an entirely new generation of capabilities that can be envisioned by how the customers will use it. There are a number of brand-new experiences that can be delivered, and this really mirrors a change in a society that has become a lot more social," says Mangal.
Another key focus for Tech Mahindra is sustainability, particularly as the telecommunications industry itself has a significant impact on the environment – it has been estimated that the industry alone contributes to 1% of all global power consumption, something that Tech Mahindra wants to help reduce.
"The amount of energy consumption that the industry has with regards to maintaining and operating all these networks is immense. For the first time, 5G has brought in a fundamental underpinning to say that the future of the networks that we want to design needs to consume less and support the sustainability agenda for the Earth. It needs to enable the better climate behaviour that we are looking to establish. It really needs to focus on that as a centre, rather than being everything else. So, I think that's another very exciting part of 5G, which really drives a sustainable agenda," Mangal comments.
Finally, with the introduction of 5G Tech Mahindra is keen to eradicate any issues with connectivity to provide an 'invisible connection', as Mangal explains: "The idea of connectivity becoming invisible is the mission that I would love to carry on as part of my responsibility in this industry, such that it just becomes so pervasive, so ubiquitous that nobody has to think anything about making it work."
Tech Mahindra's network of the future
As the largest independent integrator for the telecommunications industry, Tech Mahindra has a laser sharp focus on outcomes for the customer, as it doesn't have its own agenda in terms of selling a specific technology or solution as it creates a network of the future.
"Customers can trust us for acting on their behalf at all times," says Mangal.
"There is a chasm between the legacy telecommunication service provider and the future telecommunication service provider – to bridge, grow and fix. A transformation player, my focus for us as the network of the future is to help create capability solutions that actually create those transformation journeys for the customer, bridging that chasm and that gap," he adds.
Containing many different technical components, the company's 'network of the future' vision contains three building blocks to ensure that technology, vision and execution are all aligned, as Mangal notes: "Building block number one is the pure infrastructure. We see a tremendous amount of transformation coming in, particularly because now hyperscalers are taking a lot more active interest and investment in that category. So, there's a whole layer of how the infrastructure will evolve."
"The second building block of the network of the future is about the functions of the network itself – whether it's a 5G radio network, 5G core network, security platforms or a variety of other components. The functions of the network will drastically evolve to become a purely software cloud with native functions so that anybody can innovate around that. So, there is a huge transformation coming to really open up that space."
He continues: "The third building block for the network of the future is around managing and operating the network. The network learns itself; it's a closed loop automation. So, it decides, it learns itself, it post-corrects itself, and it just keeps refining and refining and refining – to the point that the operations of the network are self-managed, self-sustained and self-driven."
To ensure the automation element of the network runs well, Tech Mahindra built a platform called AINOF: an AI-enabled platform that brings together different tools to both simplify and automate operations.
Driving forward Tech Mahindra's vision with Intel
One thing that Mangal understands is the importance of strategic partnerships in delivering the best-in-class service and solutions to customers. Armed with this understanding, the executive has cultivated and nurtured strong partnerships with companies offering top quality solutions, enabling Tech Mahindra to become a catalyst in the transformation of the telecommunications industry.
A key partner in this journey is Intel – a partnership that Mangal describes as "a match made in heaven".
"Both of us operate in different layers of the business, but, fundamentally, we are similar. So, Intel is an amazing, phenomenal technology company. They are the bedrock of all computing technology. We started very early on in partnership with Intel to figure out how the technologies they are building can be released into the operator's networks so that the customers can use it. Our partnership stems from a technology collaboration to realisation of the technology, into the transformation journeys for the customer," he says.
"We also work very closely with them in bringing a software-based cloud-native network to life with the operators. That's the second area of our partnership that we have with Intel. Our approach is: together, we go to the customer, and we help create these transformation journeys – our partnership has been doing extremely well. I believe we'll be able to drive significant collective impact in the future," adds Mangal.
The biggest opportunity stemming from this partnership comes from the mutual growth the pair can generate together. Collaborating closely in the edge space, Mangal explains: "Intel is inventing chip sets design solutions that makes these edge solutions real to drive a lot of new revenues for the industry."
With Intel, Mangal is confident that Tech Mahindra will be able to speed up the adoption of 5G as it improves its clients' networks: "Our mission is to be the trusted transformation partner for the industry. For us, that involves continuous evolution as a company and as a network services' business to build more and more capability in advanced technology areas."
"We are investing heavily in technology capabilities; we are investing heavily in the organisation and the structure and the people that become the trusted transformation partners for our customers."
He concludes: "As I look at the next 12 to 18 months, I'm looking at extremely exciting times for us. One of my mentors said that if you were a young engineer, this probably is the best time to be in the industry – it has suddenly become fashionable and highly exciting. So, for me, the next 12 to 18 months in Tech Mahindra looks like a continuation of the journey that we have already taken on: being the partner for the telecoms and enterprises in the journey of creating the network of the future for themselves."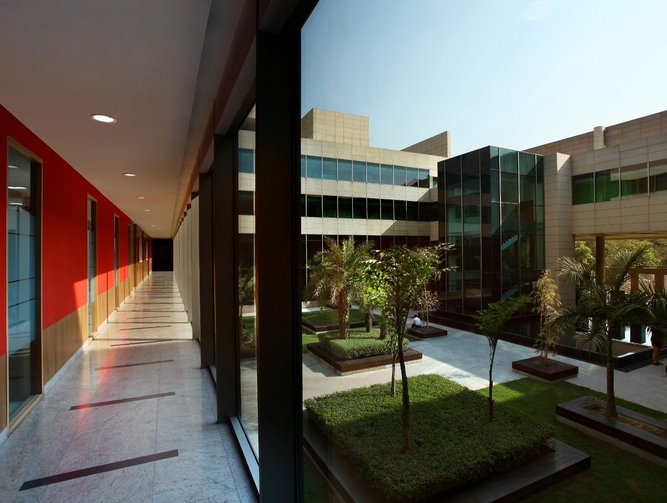 Tech mahindra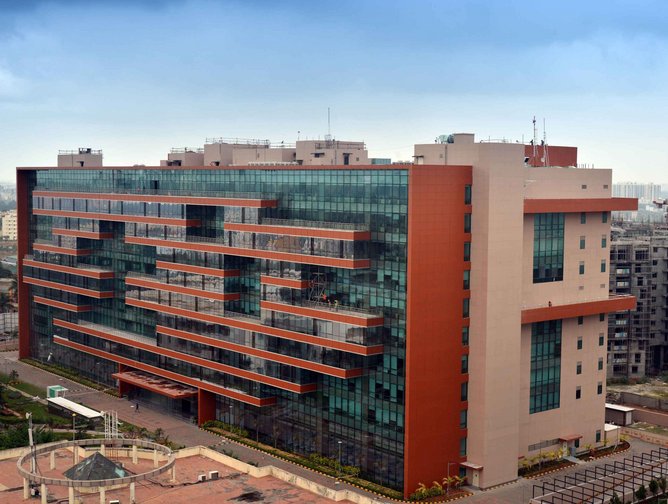 Tech Mahindra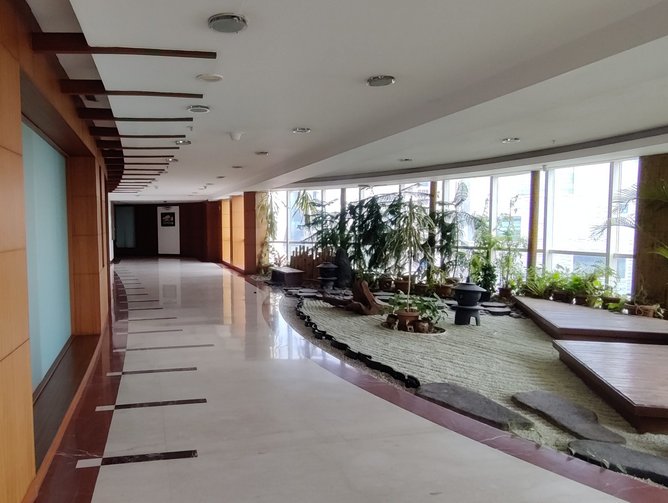 Tech Mahindra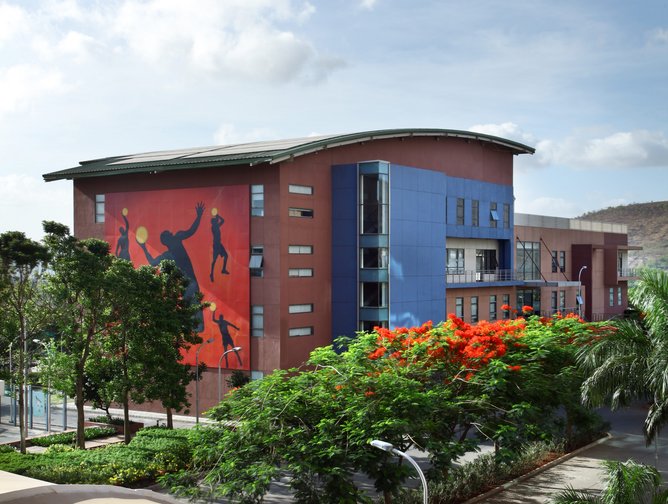 Tech Mahindra