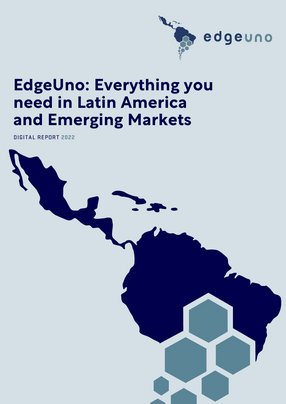 EdgeUno: Infrastructure as a Service experts in LATAM
Mehmet Akcin, CEO of EdgeUno, tells us how the company is providing solutions to problems in the data centre industry & its focus on edge & cloud computing
Despite only being three years old, the foundations of EdgeUno go back to 1993 when it was incorporated by Colombian firm Red One. Described by CEO Mehmet Akcin as a unique startup, the company has a US base in Miami, Florida, and LATAM Headquarters in Bogota, Colombia and Uberlandia, Brazil. EdgeUno also has a large presence in the region, which, in addition to the countries listed above consists of Argentina, Costa Rica, Ecuador, Guatemala, Mexico, Peru, and Puerto Rico.
Akcin says that what makes EdgeUno special is that it does not provide services but rather solves problems with them. "We provide solutions to issues with connectivity and colocation fast. We provide remote hands support where needed. If somebody's equipment is broken, we help them to fix it in a timely manner, and we will provide them with equipment and the full solution to their needs," explains Akcin.
EdgeUno also offers Cloud services to both existing customers in the LATAM region or customers looking to enter it. The customers use EdgeUno's Cloud services to lower the latency of connectivity with their users. "Any company looking to establish a quick presence in Latin America can come to us and enable our Cloud solution in a matter of seconds," Akcin said.
The role of digital transformation is becoming ever more important in the data centre industry. In a recent study on the benefits of digital transformation by FinancesOnline, 40% of executives surveyed believed the most important of these was improvement of operational efficiency, whilst 36% said it allowed a faster time to market.
To support digital transformation in the LATAM region, EdgeUno has a professional services division that acquires companies with this as their focus - with two out of every three acquisitions focused on providing digital transformation services to internet service providers in the LATAM region. Currently, EdgeUno has around 50 large Internet Service Providers (ISPs) in the region - including 5G providers and subsea cable operators - and, according to Akcin, helps them to build, monitor, run, and revolutionise their networks. EdgeUno also supports them in becoming more cost-effective and makes suggestions as to how they can grow and enter different markets.
Focusing on edge computing rather than building massive-scale data centres
EdgeUno operates its own data centre facility in Colombia, but its focus is on edge computing. The reason for this, Akcin explains, is that EdgeUno is not looking to compete with multi-billion-dollar companies to build massive-scale data centres: "This is not the problem. There are a lot of data centres in Colombia, but what is missing is a connection hub where the centres and ISPs can come together and meet."
EdgeUno currently provides the connection hub solution in Bogota.
It is also looking at creating an exchange point in Cairo, Egypt. As the market there opens up, Akcin says the company's plan for the city is to form small partnerships with telecom agents. "I wouldn't really say we have our own data centre there, but we will go to Cairo with our modular data centre solutions and just focus on connectivity."
The plan also involves taking these modular data centre solutions and targeting the connectivity points where networks interconnect. This is because in countries like Colombia, Peru, and Chile, the interconnection points are occasionally historical buildings around 80 to 90 years old.
"In the case of Mexico, the ISPs are not all interconnected with each other. There are not enough networks, so we are working out a solution to these issues." To rectify this issue, Akcin says that the company is going to buy space in a data centre and build its own rack solutions with a focus just on edge computing.
EdgeUno is a "people-first" company that takes care of its customers and staff. Talking about the workplace culture, Akcin said: "We have people who have had to go the extra mile during COVID - working late nights and on the weekends. We've even had some people who couldn't work due to the pandemic, and they had to cover each other.
"Building that culture is tough and you need to really care about your people to do so." When looking to attract talent, EdgeUno looks to its engineering background for inspiration. "We are an engineering-focused company with a 70 to 80% focus on the industry. We are hiring people every day, and whilst that percentage changes regularly around three-quarters of our company will be predominantly centred around engineers.
Another way in which the company hires staff is through having dedicated programmes within the education sector. "We have great programmes which we are establishing with schools in Brazil and Colombia and we attract talent at a young age and give opportunities to move internally within our company."
"So, for example, we hire somebody and after working for us for a year and a half they are opening their first data centre. Even though they may not be the most experienced person, we bring them in and offer them training and the opportunity to work on big projects, and then we help them develop their career. I think this is what helps us retain good talent," Akcin said.
Akcin says competing with companies like Google and Microsoft on hiring staff is difficult. "It's a challenging thing because people come into these companies, and they want to hire you. They have a great brand that's hard to compete with but also, they offer three or four times the salary. Of course, it's hard to match their salary offers, but in general, I think that hiring really talented people and building a group of young and hungry people is the way to grow your business."
The 'sweet spot' in EdgeUno's company strategy
In addition to growing its operations, Akcin says that the 'sweet spot' of its company strategy is its ability to deliver its services to smaller companies quickly. "If a company comes to us and says it would like one terabyte of capacity in the LATAM region, EdgeUno is probably the only company that can deliver it in less than a week, because we have this kind of capacity ready to build," Akcin says.
As part of its strategy, EdgeUno also focuses on completing several company acquisitions as a way of expanding its customer base. In 2022, Akcin says that it is looking to acquire around six or seven additional companies with a focus on different areas such as cloud professional services and security.
Furthering its mission to solve problems, the company is looking to create a machine that can design networks based on its customers' needs, something which relies heavily on partnerships and acquisitions. Akcin says that this is a good way to attract engineers, because when EdgeUno acquires companies, it hires very senior people. "These senior people know other veterans in the industry, and they are attracted to the idea of working with us," Akcin said.
One such partnership is with Seaborn Networks with whom EdgeUno works very closely. Seaborn is a submarine networks company that addresses global communications needs across the Americas delivering transport, Ethernet private line and IP services. "We use their internet backbone infrastructure very heavily - we rely on it," says Akcin. EdgeUno's other partners include Equinix, Juniper, and Dell working on both the equipment side and server side of their operations.
Discussing the partnerships in more detail, Akcin said: "EdgeUno is a very transparent company. We tell our partners our intentions clearly. We work with long-term partnership opportunities - we don't just look for the one day or twelve-month contract and we want to focus on win-win situations. Sometimes we might be buying something from a customer, but it might turn out to be that we can be their customer too. So, we like to be dynamic."
Additional company acquisitions and new edge data centres are on the cards of the future
Akcin outlined what we can expect to see from EdgeUno in the near future. Although he didn't want to name them specifically, he said that EdgeUno is going to be working with "some really big names" in the industry as their LATAM representative. Akcin also mentioned the company may be venturing into the Fintech industry with investments as well as providing support for startups. "These startups don't have to be technical. They can be health or education. We love education specifically, and anything to do with it is going to be a priority for us," commented Akcin, who added that investing in Fintech will allow them to diversify and grow their portfolio.
Talking of investments, EdgeUno is also in the process of trying to finalise a funding round of its own, which Akcin says should be closed in less than twelve to eighteen months' time. In addition, there will be three or four new edge data centres focused on connectivity. According to Ackcin, these will be started and finished in a relatively short period of time due to the fact they will be prefabricated. "It's just a matter of putting them on a ship and bringing them to Colombia or Chile or Peru."
Additional company purchases are also on the cards for the future. Commenting on these, Akcin said: "You can definitely expect to see EdgeUno acquire more companies. We are looking at three or four different types of businesses, and I believe that you will also see EdgeUno establishing new partnerships, too."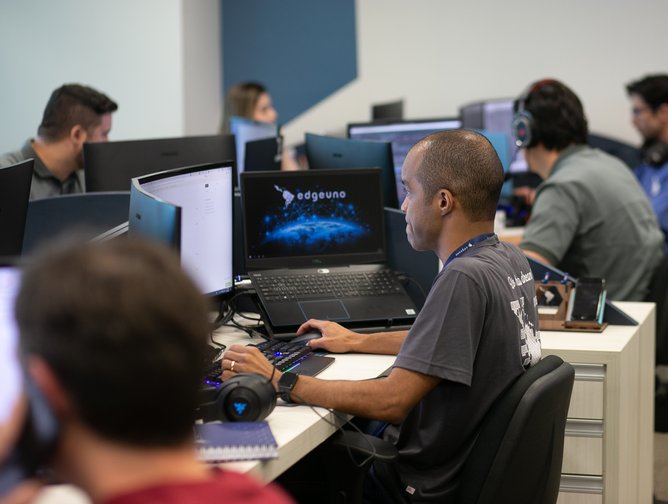 EdgeUno office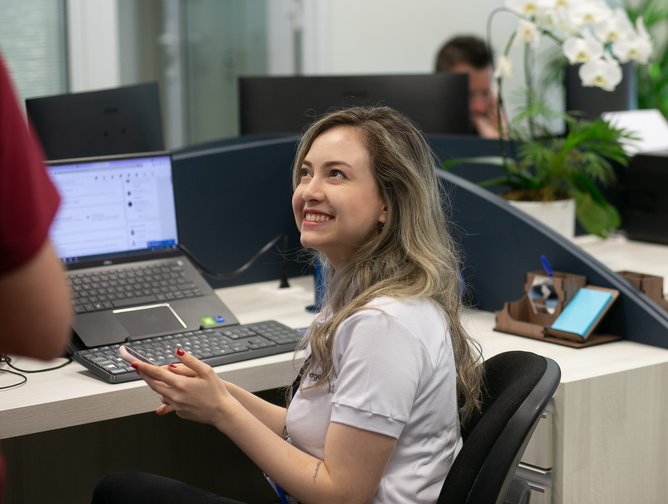 EdgeUno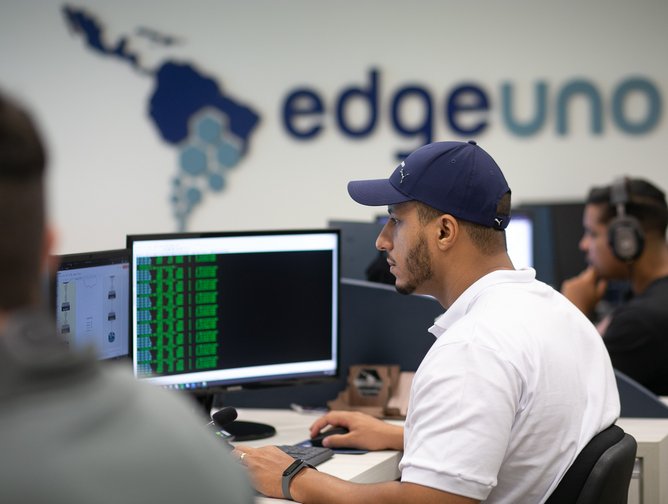 EdgeUno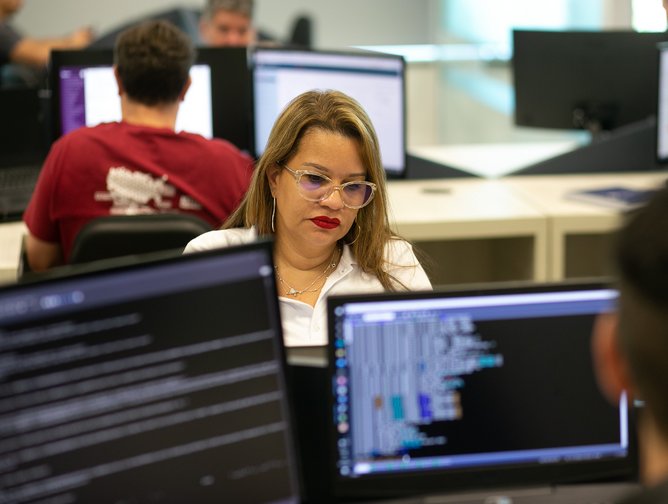 EdgeUno