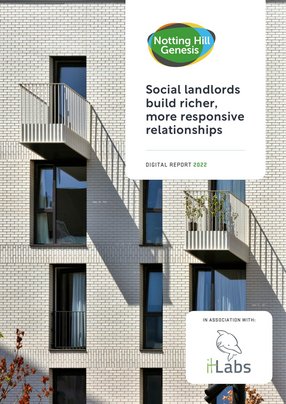 Social landlords build richer, more responsive relationships
NHG's Rajiv Peter shares how bespoke tech aids the role of social landlords, creating a responsive foundation devoted to quality & residents' happiness
If you look back over the past decade, a number of transformative moments are dotted along the world's collective timeline. From rapid technological innovation and the rise of social media to the widespread digitisation of industries, life nowadays is markedly different to that of just ten years earlier.
In the UK, this period is marked by change. A global recession in 2008 paved way for a prolonged period of austerity and had a domino effect on politics; the consequent 2016 Brexit referendum led to the UK's eventual EU exit in 2020; the 2017 Grenfell Tower tragedy unfolded in front of our eyes, laying bare safety concerns for the most vulnerable in social housing; and life changed dramatically in 2020 with the COVID-19 pandemic, the economic, social and political fallout of which are still ongoing today. All in all, it's been a pretty tumultuous decade or so.
Lucky, then, that as a devastating cost-of-living crisis looms, there are some good eggs looking out for those most in need: Notting Hill Genesis (NHG). One of the largest housing associations in London and the south east, it provides housing "right across the spectrum" of need, with a core mission to "build and maintain quality affordable homes, creating diverse and thriving communities".
"The majority of our main function, in terms of volume, is on the social housing side," establishes Rajiv Peter, the housing association group's Chief Information Officer (CIO). "That's where people may pay a discounted rent to us for a good home, where they previously might not have had that opportunity."
"We have a whole range of products. Some of them help you get into the housing market, so if you couldn't afford to purchase a home, you could instead buy part of the house and rent the rest. Then when you can afford it, more and more of that equity can be bought – or you could sell it and use your equity increase to buy somewhere else. That helps people get onto the housing ladder."
It's a noble cause to be aligned with, one that Peter feels honoured to help lead and support in his multifaceted role – not least because of the myriad ways the association positively impacts people's lives.
Notting Hill Genesis' evolution & defining social purpose
NHG itself has experienced a number of changes in recent years – namely, combining two well-established housing associations to form what we now know as Notting Hill Genesis. Yet, despite this evolution, the association's overarching mission has remained the same: to "make a difference" to the lives of those in need and have "a visible impact".
Increased visibility has been built into the housing process to cultivate connections and build "more responsive relationships with tenants". Alongside this has been the development of a new commercial arm, introducing proprietary tech specific to the housing association sector that simplifies processes and communication.
But there are difficulties ahead as the world continues to witness extreme climate events and watch the Russian-Ukraine war from the sidelines. What's more, the cost of living is rising at the fastest rate in nearly 40 years, "compounding and enlarging issues already in existence", such as the affordability of food, energy and fuel and, by proxy, housing.
"The housing crisis is much more acute now," states Peter candidly. "People might find it difficult to afford even the lower rents. But we're always there to help our residents who are struggling to make use of the benefits that they're entitled to and so on, because a lot of people don't know how to get those services well enough.
"We are one of the few housing associations providing a service where there's a named person for each property. If you live in one of our properties, you will know by name a person that you can speak to." This means that any financial concerns can be speedily passed on and the appropriate help given, which will no doubt alleviate residents' concerns.
To be able to counteract and deal with such situations, especially ones as uncertain as the immediate future, Peter emphasises the importance of one key thing: finances. "We don't know yet how energy prices are going to change in the next few months, and some people are already struggling. We will do everything we can, but we also have to make sure that we are financially robust as an organisation so we can find ways to help, and that's much more fundamental."
That last point can't be overstated. A non-profit social organisation, NHG is self-sufficient. Most funding comes from innovative entrepreneurial revenues and all finances are "wholly dedicated to the social purpose".
Along with the provision of affordable houses, NHG is responsible for ensuring that tenants live in safe, environmentally-friendly housing close to amenities. Post-Grenfell, the safety of social housing has been under the spotlight – and to keep up to standard, money is required. It's "a cycle", says Peter, so balance is important.
"A lot of money that we have pledged is going towards projects improving the quality of our homes in terms of health and safety, and around bringing homes up to a better environmental standard."
Since we last met with him, Peter has transitioned from Director of Digital to Group CIO – a role that, in his words, consists of three parts.
"One part of it is that I'm now one of seven Executive Directors for the group of companies, so I've got a more general responsibility towards that"
As such, residents' safety is part of Peter's purview, with the next two elements of his CIO role key to ensuring that.
"The second part is specifically about technology: I am the exec that's responsible for the day-to-day running of all our technology, as well as its strategic and operational implementation, and the development of new technology. The third part is that I'm currently in the process of setting up a new software company for the group to share the brilliant technology successes we've had with others in the sector."
A housing association ecosystem built on universal tech
Developing a commercial tech arm helps NHG meet its social purpose more effectively, while also "creating empowered technologists" uninhibited by "onerous", multi-step legacy tech.
For Peter, this exciting phase is "generating innovation and problem-solving skills" among his handpicked tech team. This element of his role, working with his team to "make a difference through technology", is his favourite part of the job.
"The biggest thing that has changed is the focus on technology; for the first time, technology is in our strategy as a pillar to achieve goals. When I started, technology was seen as a cost centre rather than as a value centre."
Today, however, the NHG team is firmly behind transformational tech in achieving its strategy, meaning that there's "a digital element to all business plans, which has had a knock-on effect".
"These are things that, generally, a typical housing association wouldn't be doing but we have done. Now, it seems like everybody else is looking to do the same things themselves."
Peter operates with a 'why rediscover and reinvent the wheel when you can collaborate?' mentality, which feeds directly into the decision to form a commercial arm that focuses on the dissemination of technology-based innovations.
"As a sector, we'll all benefit a lot more by collaborating. Everybody's starting to recognise that technology is expensive and complicated, so trying to do this alone is probably not sustainable. The idea behind this new company is that we will all pull in and share technology from a single place."
A big driver of Peter's is the notion of "getting the basics right" – do this, and the rest is much easier. In 2018, when the merger to form NHG occurred, a major concern all round was fundamental operationality. How could the new association serve residents effectively if it didn't have the right tools, systems or functionality?
"We had over 200 disparate systems, each kind of doing the job but not efficiently. It was probably very good in the early 2000s, but it's not what we expect today" he laughs. "My main strategy was to bring everything together as much as possible in one ecosystem. And we have literally just finished that mission, the last part of which was to move everything into the cloud."
NHG envisioned the type of "simplicity and intuitiveness integrated into platforms such as Netflix". As such, they were initially on the hunt to buy such software, before realising that nothing of that ilk existed for the housing sector – they would have to build it themselves.
Bringing together and centralising systems of information into one, easy-to-access platform, Workwise reduces the amount of labour on the part of both staff and residents. The proprietary platform automates the allocation of different information while also providing tenants with a space to log issues and speak to their named contact, who will automatically be able to see any and all changes, conversations, and actions being taken in one location.
"Being in one ecosystem really helps us simplify some of those issues, making our environment much more secure at the same time as opening it up to the people that need it – like our local officers, who need that information out in the field," says Peter.
Now that Workwise is in place, the organisation can focus on providing "a seamless, reliable, and more responsive service" for the residents it serves to generate "richer conversations and richer experiences".
Transforming Notting Hill Genesis team into 'changemakers'
Achieving a seamless service for residents has meant quite a lot of investment in change, both financially and culturally, since starting the digital transformation process, "with unity a thread running through".
Throughout this five-year process, Peter has been responsible for bringing teams together, "connecting, integrating and aligning tech with policies and staff culture", and altering the perception of technology, while also training and supporting his tech team to become "changemakers".
"They feel empowered. They feel a lot more confident than they were before," Peter says with pride. "And to give you an example, when I first came in, I saw that one of the applications didn't have basic security, so I showed them how to switch it in.
"But then, three weeks later, I went back and saw they hadn't changed it. When I asked why, the response was that, as we didn't make the software, a request had to be put in for the creators to make that change and then we just had to wait. The team didn't believe they could do it themselves; they didn't feel like they were the changemakers, but the people in the middle who were not empowered to make that change.
"Now it's not a problem, they're doing much more complicated things and telling everybody else what they should be doing. It's been very transformational," Peter explains.
As a result of this newfound confidence and feeling of empowerment among the tech team, the entire NHG workforce has embraced the role of changemaker – and this has fed into the organisation's overall focus on customer centrality alongside a more proactive, hands-on approach.
"With our residents, you've got the homes and then you've got the local area, the community, the environment – all the things around those homes. We have to make sure that it looks appealing, that there are the amenities they need and space for them to socialise.
"At the moment, we have started a pilot that's looking at all the void and vacant homes, getting them to a higher standard and saying, 'This is the new standard'.
"Then for the communities themselves, we are doing work where we're going to these estates, visually looking at the state of them and improving them. We've also got social organisations coming into those spaces and making them much more useful for the residents.
"Pretty much every month, if not more than once a month, the Executive Team spends at least half a day there listening to the residents, but also visually looking at the area and assessing whether we'd live there, and how we'd feel if we did. The CEO is the driver for this, and we've found it's definitely helped."
Looking to the future – data, democracy and collaboration
After an intense period of change, Peter is looking forward to seeing the fruits of his and his team's labour in the lives of the people they serve, while avidly watching the future path of technology.
"It's been quite a heavy three or four years for us with the merger and integration, as well as the massive rush of programmes of work. Last year, we had around 70 projects and we completed 40 of them – some of which were pretty huge," he says.
Next on the agenda is the sharing of Workwise among the housing community to create "one ecosystem for housing built on universal tech" – and this heavily involves the new commercial arm of the organisation. Data is also a core consideration of the future, alongside continued investment in housing projects.
"Now, we're looking towards the data side. I want data to be done in the same way as we've done Workwise, available everywhere to everyone and to be a part of my team's day-to-day decisions, which is not quite where it is currently. So that means not just investing in the technology, but also in education and training to build understanding around why we need to do these things to deliver a better service."
Going on to discuss trends in tech, Peter highlights the security-related pitfalls of prolific data use. "I think cybersecurity is definitely a trend. We've seen organisations crippled when they've experienced cyber attacks.
"It becomes a different ball game when you start getting IoT devices and sensors in buildings collecting data. Data sets would be huge in terms of scale and there will be more places where you're vulnerable to being attacked, so how are we going to deal with that? How are we going to consider security as part of that?"
Peter also anticipates that the influx of younger generations of workers is going to elicit "different demands" as a result of a more focused education that encourages "specialisation over broad knowledge". Combined with a move towards hybrid-working, he believes that "management will need to adapt and compromise" to accommodate this next wave of employees.
While the near-future may be uncertain, there's one thing of which Rajiv Peter is certain.
"The next few years are going to be revolutionary."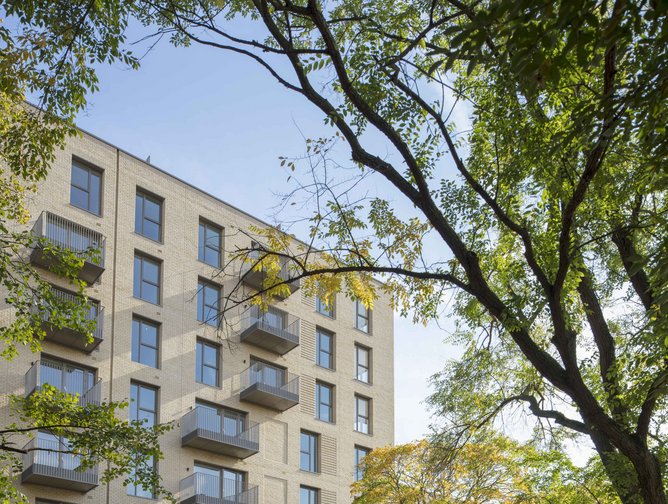 Notting Hill Genesis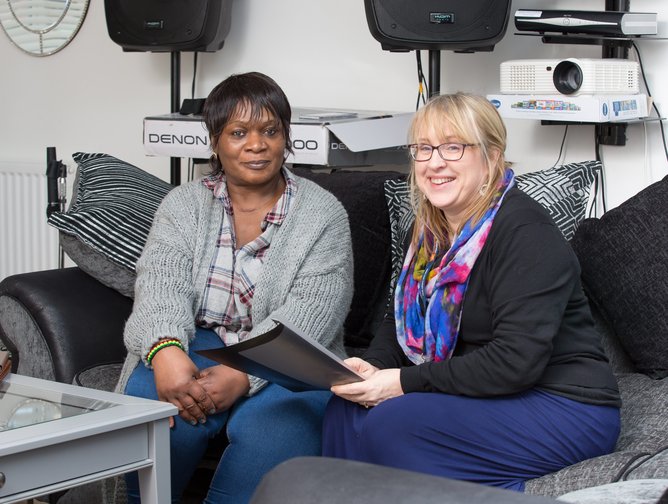 Notting Hill Genesis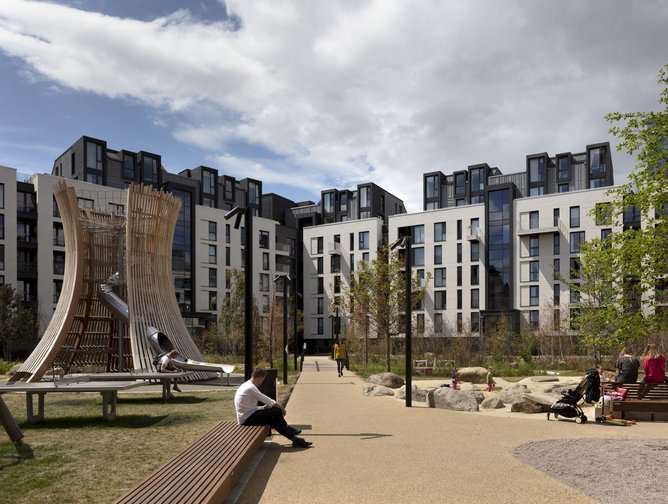 Notting Hill Genesis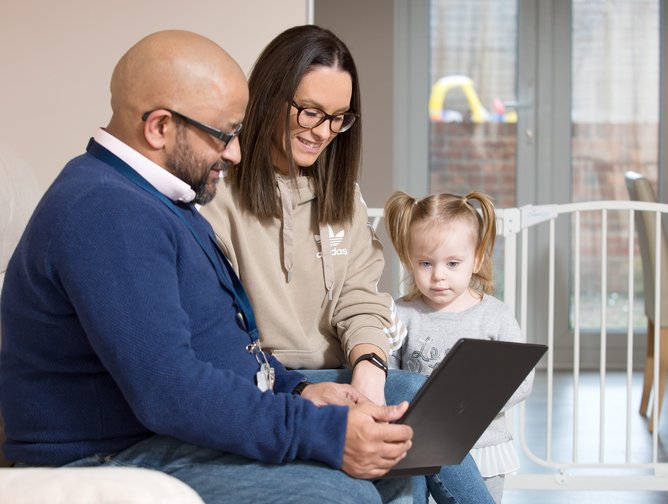 Notting Hill Genesis