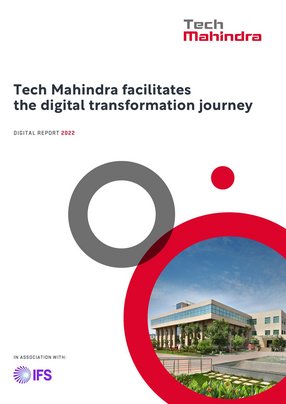 Tech Mahindra facilitates the digital transformation journey
Jinender Jain, Senior Vice President and Sales Head UK and Ireland at Tech Mahindra, explains how it supports the client digital transformation journey
Every consumer sees digital transformation across multiple facets of society. As a consumer, it is not always apparent just how much technology plays a role in the development of society and the services consumed en masse on a daily basis.
The digital ecosystem goes beyond phones, computers and other digital products to include the infrastructure behind the scenes that ensures services are operational on a consistent basis to frequent the demand of a growing digital ecosystem. Global consumption of coffee is becoming increasingly more digital; the way we consume advertisements relies on digital media products; and, for anyone still purchasing items with cold, hard cash, digital payment is a process of the future and will develop at a fast, secure rate.
All of the digital solutions that create ease for consumers also produce benefits for business, which is where the demand for technology expertise comes in. One of the leading solutions' providers, Tech Mahindra, is a leading provider of digital transformation, consulting, and business re-engineering services and solutions firm that makes up part of the Mahindra Group. Headquartered in Mumbai, India, the firm has a global reach, with 1,224 customers around the world, serving 90 countries as they undergo their digital transformations.
Leading the support for businesses operating in the UK and Ireland, Jinender Jain, Senior Vice President and Sales Head, UK and Ireland, at Tech Mahindra, manages client relationships across different business verticals in the nation, including banking and financial services and insurance, healthcare and life sciences, as well as retail and manufacturing.
The firm prides itself on being a world leading organisation in the digital space, leveraging a network of associates in the UK and overseas to service its clients. Jain explains how the company is embedded in its clients' processes and how it has an indirect impact on the consumer's experience.
"Some of the services that you consume, some of the banking that you do, is all underpinned by services that we provide to our clients, and this is one of the amazing areas that we help our customers serve their customers better," Jain explains.
"Tech Mahindra is a very purpose-led organisation, extremely focused on our customers. The philosophy that we have is the philosophy that Mr Mahindra outlined, and that philosophy is Rise," Jain says.
"Rise means accepting no limits, changing faster and helping our customers achieve the purpose they set out for."
One of the major facets of expertise at Tech Mahindra is manufacturing, particularly the digital transformation of the automotive sector, which plays to its strengths as Mahindra Group operates the largest tractor manufacturer in India. This is but one of the areas the company has excelled in over the years since Mahindra Group's founding in 1945.
As it responds to the trends in the industry, the firm also considers the effects of the global transition to digital with more emphasis on supply chain resilience and better management of resources. Jain also cites COVID-19 and the Ukraine crisis as examples of supply chain volatility and how businesses must prepare for eventualities beyond their current capabilities.
The company has very much witnessed and supported this along with healthcare as the two critical industries affected by the coronavirus pandemic. As a result, the use of blockchain, 5G, artificial intelligence and cybersecurity solutions hold wider applications within its industries and the company's goal is to ensure that clients are using them to their benefit.
"Our goal is to work with clients very closely to ensure that they have the right data, analytics, supply chain tools and principles, blockchain-based solutions, and the right processes are in place for manufacturing to minimise waste. It also ensures that supply chains are resilient, and products and services are delivered to their end clients without any delay and in a fast fashion," says Jain.
Jain also explains that there are two trends among its manufacturing clients that are challenging the ways in which they operate, and Tech Mahindra sees these barriers with the goal of pushing through them to encourage success for its customers.
One of the core reasons why businesses come to Tech Mahindra is agility.
"They want to deliver to their customers in an agile fashion and change faster. They want the customers to have the ability to design a service or car themselves and deliver the products," says Jain.
Jain also explains that, while its clients want to provide their customers with agile services, they aim to improve their own efficiencies to create more flexibility in production.
"They also want to make sure that their factory operations are able to relate and adapt very quickly to any disruption. As such, just-in-time principles on which manufacturing was built earlier along the theory of constraints, essentially ensures that you have to have a level of competency as well as capability in-house, across the globe; to have resilience built in," Jain explains.
Overcoming supply chain challenges in manufacturing requires data and intelligence to understand trends in the industry and ensure a constant flow of resources required for production. Providing a great example of how supply chain disruption can affect a production line, Jain emphasises the need to gather industry data and assess the integrity of certain supply chains, while also planning contingencies in the event of shortages. This is a particular risk that can be seen in the automotive sector, with companies struggling to procure semiconductors amid the shortage during COVID-19.
Discussing the technology leader's ethos behind the factory of the future, this will be achieved in accordance with its four 'beds', which describes the approach towards a digital, more sustainable future.
The first aim of this strategy is to digitise manufacturing processes to make them leaner in terms of greenhouse gas (GHG) emissions and is something the firm takes very seriously as it makes a positive impression on the planet. Secondly, the internet of things (IoT) plays a critical role in achieving this as it leverages smart products to provide real-time updates on system inefficiencies and failures.
Another of the four beds is centred around reliability and ensuring that all supply chain issues are taken care of whether take involves insight or planning to integrate production quality, production design and field warranties into the equation. Finally, the company is a keen advocate of mobility and the sharing economy.
Digital transformation is a partnership endeavour
As the brainchild of a partnership, it is clear that Tech Mahindra recognises the importance of partnerships in achieving business goals. The firm works closely with another technology organisation, IFS, recognised for its leading enterprise software solutions and which is one of the longest standing partners of the business.
Similar to the rest of the organisation, Jain believes that "partnership is the key to collaborating, co-creating and delivering the goods and the services that our clients need".
He continues to express the importance of integrating partners in everyday business processes. "For example, to build a car you need parts, software, hardware, PLM software; so many different things. You need more than a hundred plus things to build one car. I think this is how we work collaboratively and we help co-create. We anticipate the needs of the business based on the industry trends and how the market is behaving," Jain says.
He adds: "Over the past 13 years the Tech Mahindra – IFS partnership has evolved from us being an implementer of IFS solutions to being a co-developer, a co-creator of industry specific solutions for our global clients."
Tech Mahindra and IFS have a focussed approach to the market and the industries in which we operate, and this allows us to deliver greater value to customers who in turn deliver greater value to their customers.
IFS is uniquely positioned in the market thanks to IFS Cloud – a single, composable technology platform that enables customers to differentiate on service. With specific industry solutions and capabilities for asset management and ERP, what makes IFS really stand out is how this combines with the company's leading service management capabilities. Never before has there been such high expectations on how a company serves its customers, which makes IFS Cloud's ability to deliver amazing Moments of Service™ hugely compelling – for many customers, it is their own basis of differentiation.
This is well aligned with Tech Mahindra's goal of helping clients become market leaders and be prepared for what's coming NXT.NOW. What sets IFS apart is their use of the Business Value Engineering (BVE) framework which creates a tailored success map and engagement model, individual to each customers.
The BVE frameworks enables this partnership to jointly agree on the scope, value discovery workshops and identifying key drivers for improvement along with client, which is critical to build incremental value for our client.
Together with IFS, we have delivered value to 30+ clients helping them unlock value out of their ERP investments Tech Mahindra's true strength lies in our depth of the practice and strength of our relationships with IFS and long-standing mutual customers.
With one of the largest pools of Certified IFS Consultants and the ability to service customers globally, training, and upskilling forms an integral part of our partnership. Jointly we have initiated an upskilling program and identified 50+ Tech Mahindra resources to become IFS certified on customised curriculum created by IFS.
The partnership with IFS allows Tech Mahindra to leverage the adverse conditions of the market as it thrives on solving the business challenges that its customers are facing. Jain refers to this with a great analogy about headwinds and tailwinds.
"A year ago, we were talking about the tailwinds (opportunities) becoming headwinds (challenges or threats), but, in our opinion, digital technology in any product and service is going to grow," Jain explains.
"If there are economic headwinds, they actually become tailwinds for us. Everyone who wants to service their clients, be it a bank, mortgage application or interest rates, everyone wants to serve them better despite the economy doing so badly."
While technology adoption is on the rise, there are still many areas to implement solutions and, as Jain highlights, technology is only integrated into 20% of various products and services, with there being scope to increase this to 50 or 60%. In certain native applications, technology integration can be increased to 100%, which is a major door that the industry is prepared to open.
"I think that revolution is starting to grow," Jain says.
"We are seeing the demand and requirements from various clients who want to optimise themselves and become more efficient."
Jain believes that the future of technology will be driven towards the programmes that are receiving heavy investment, while Tech Mahindra's 'TechMVerse' will bring together technologies like imaging, video analytics, augmented and virtual reality, and geospatial technology. Excitingly, these new technologies will be embedded in all industries and solutions for the future.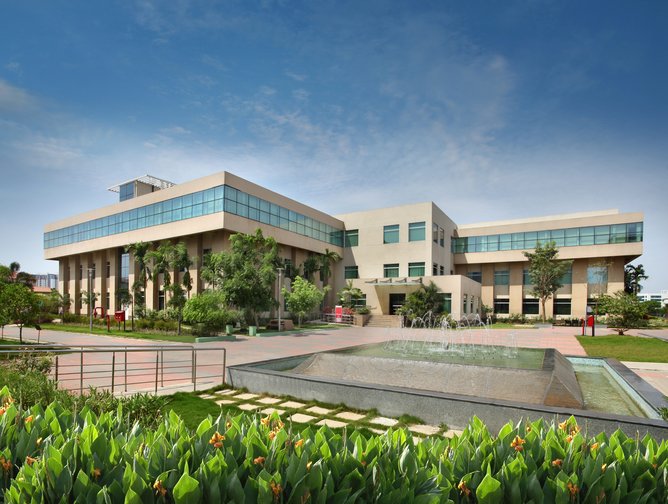 Tech Mahindra's campus in Chennai, India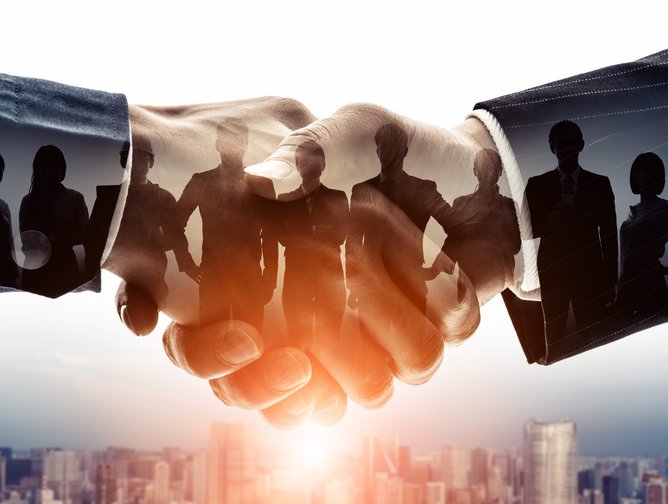 Together with IFS, Tech Mahindra has delivered value to 30+ clients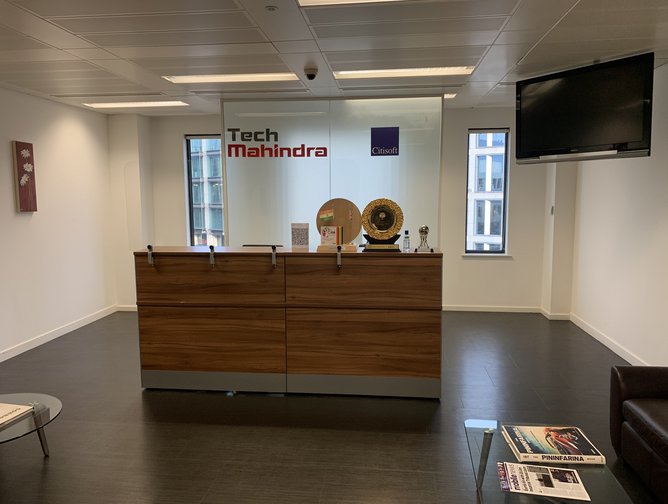 Tech Mahindra is amongst the top technology Indian Investors in the UK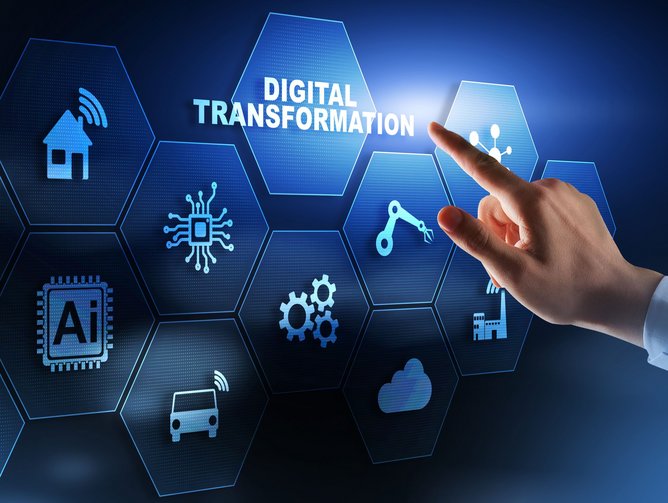 Tech Mahindra is a leading provider of digital transformation, consulting, and business re-engineering services and solutions