Tech Mahindra training thousands of staff in generative AI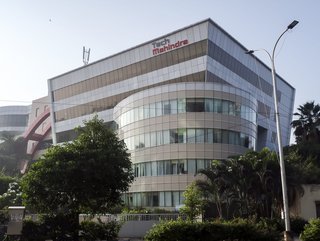 Tech Mahindra is keen to focus on sectors like healthcare, manufacturing and retail, particularly in the US, to continue its global digital transformation
Tech Mahindra is training huge swathes of its workforce in generative AI, highlighting the importance of business upskilling in the technology industry
IT company Tech Mahindra has trained 8,000 employees in AI as it prepares to cater towards demand surrounding generative AI and quantum computing.
In this decision, the company has ultimately recognised how important it is for a company to maintain a skilled and resilient workforce to stay ahead in an ever-evolving industry.
Upskilling has become very common within the tech sector as more companies continue to invest in AI. Tech Mahindra already offers advanced solutions that include generative AI capabilities and is now aiming to disrupt the industry further with better workplace infrastructure in place to meet a growing AI landscape.
The importance of AI in a digitally changing business
Countries around the world are starting to hugely upscale their workforces to ensure that they are better prepared for AI advances. In particular, India is witnessing demand for 40,000 cybersecurity jobs, which highlights exceptionally high demand in the industry.
Tech Mahindra is keen to focus on sectors like healthcare, manufacturing and retail, particularly in the US, to continue its global digital transformation. In addition to investing in quantum computing, cybersecurity and AI, Tech Mahindra is aiming to develop the skills of its workforce to ensure they are resilient and able to meet the demand of future changes.
Training included courses in generative AI and other AI platforms and was completed earlier in 2023. Tech Mahindra also shares frequent resources about generative AI and its huge potential for business growth. Proving that it committed to staying ahead of emerging technologies, it believes in having systems to better serve clients and achieve maximum business development.
The company also cites the importance of large tech companies fostering good relationships with governments and key organisations in order to advance the use of ethical AI.
AI is ultimately continuing to transform business in new and innovative ways, with generative AI in particular having great potential to boost productivity.
Healthcare in particular is reaping the benefits of AI systems that benefit both healthcare workers and patients, with recent computer-aided detection being used to detect cancer from mammogram screenings, for example. This type of work could ease burdens on the human workforce, as well as improve early detection capabilities for illnesses.
From a business standpoint, surveys across 2023 have shown that company executives are far more interested in AI than previously due to tools like ChatGPT and other newly developed tools. Gartner in particular recently reported that 70% of executives said that their organisation is in investigation mode with generative AI, alongside 19% in pilot mode.
As organisations like Tech Mahindra continue working with generative AI, it is becoming increasingly clear that it has great potential to offer support solutions that assist human workforces as well as business and IT processes.

******
For more insights into the world of Technology - check out the latest edition of Technology Magazine and be sure to follow us on LinkedIn & Twitter.
Other magazines that may be of interest - Technology Magazine | Cyber Magazine
Please also check out our upcoming event - Sustainability LIVE in London on September 6-7 2023.
******
BizClik is a global provider of B2B digital media platforms that cover Executive Communities for CEOs, CFOs, CMOs, Sustainability Leaders, Procurement & Supply Chain Leaders, Technology & AI Leaders, Cyber Leaders, FinTech & InsurTech Leaders as well as covering industries such as Manufacturing, Mining, Energy, EV, Construction, Healthcare + Food & Drink.
BizClik – based in London, Dubai, and New York – offers services such as Content Creation, Advertising & Sponsorship Solutions, Webinars & Events.