Digital transformation: Kubernetes, take the helm!
By Adrian Keward, Chief Technologist for UK Public Sector, Red Hat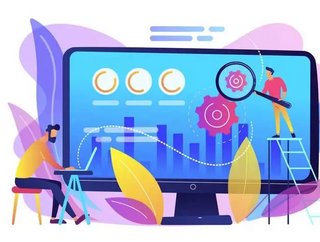 Despite the fact that digital transformationhas been discussed ad nauseam in recent years, only a small proportion of breakaway businesses have managed...
Despite the fact that digital transformation has been discussed ad nauseam in recent years, only a small proportion of breakaway businesses have managed to genuinely embrace this new trend and begin to innovate at scale. Unfortunately, for the vast majority of enterprises, the challenges and technological barriers associated with digital transformation have simply been too daunting to tackle.
This is because digital transformation necessitates a foundational change in how an organisation operates - and unfortunately that means re-evaluating the legacy architectures that have been powering businesses for decades. This might sound like a very unappealing prospect, but the good news is that modernising out-dated digital infrastructure has never been easier - thanks to a tool called Kubernetes.
The word Kubernetes is taken from ancient Greek and translates to 'helmsman' or 'pilot', which is apt because Kubernetes acts as a 'steering wheel' for CTOs and CIOs, automating many of the manual processes associated with deploying and scaling containerised applications. For business leaders, containerisation represents a new approach to controlling and extending modern IT applications, and is an effective way to navigate the murky waters of digital transformation.
Frankenstein's BlackBox
It's sadly not unusual for a business to be operating with cobbled-together systems that have gradually over time snowballed into a "Frankenstein" setup, which simply won't cut the mustard in today's digital era.
Common signs that your IT software might be in need of a refresh are:
You haven't patched your database this side of 2000

Some applications have been ignored and left running for 10-15 years 

You aren't utilising containerisation - perhaps your staff don't even know how to containerise

Some vendors you use are no longer in support (or no longer exist!)

Your applications no longer run on your vendor environment

You are no longer in the support matrix (which can renew after only 2-3 years)
If any of the above applies to your business and you haven't already adopted a container-based IT policy, this is your first step. All too often businesses seek to adopt a 'cloud-first' or 'cloud only' strategy and put all their applications in one large cloud vendor for ease - but this leads to vendor lock-in and the need to hedge all your bets on one expert with the relevant skills to move or take the applications down. And what happens if your expert leaves?
SEE ALSO:
Legacy tech and taking ownership
Many of today's organisations have mainframes that were installed 10 or 20 years ago, coded in languages that few of today's developers actually use. Rather than face the prospect of an infrastructure redesign, some may feel it is easier to rely on their existing outdated code and systems and "keep the lights on". This practice is commonly known as technical debt.
Often times, a sensible approach to unpicking complex technical debt is through containerisation. By breaking up applications into smaller pieces of functionality, it's much easier to gain control over the architecture - allowing developers to make decisions based on the needs of the business rather than the technical limitations of the system.
Ownership is key for digital transformation. When a business owns its architecture, the IT systems are working with you, not just for you. It frees businesses from vendor lock-in and allows decision makers to select services based on their relevance for specific tasks or applications. And with a container-orchestration system, it's possible to scale activity up or down depending on fluctuations in business activity or performance - saving businesses money in the long-run.
Looking ahead
The benefits of containerisation are clear: great flexibility, efficiency and ownership of IT systems. Not to mention it also has significant security benefits, enabling businesses to isolate threats and destroy affected containers - rather than a whole server - if something goes wrong.
If your business is yet to adopt a container-based IT policy, you're certainly not alone - but time is ticking. It's not practical to keep plastering over the cracks of an outdated legacy application, when what it really needs is a complete rewrite into updated and accessible code.
Through a container-orchestration system like Kubernetes, not only can you address these issues and mitigate their effects today, but you are also ensuring that your IT systems are more easily updated, patched and migrated in the long term.
By Adrian Keward, Chief Technologist for UK Public Sector, Red Hat