Digital Transformation with the Top 20 Tech Consultants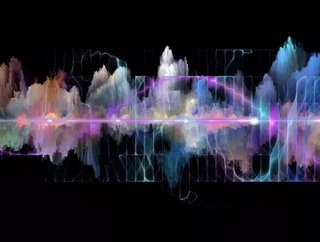 We take a look at the world's 20 largest technology consulting companies and examine the services they offer companies during digital transformation...
We take a look at the world's 20 largest technology consulting companies and examine the services they offer companies during digital transformation
Digital transformation is an inescapable imperative for modern businesses. But embarking on a programme of digital transformation without expertise is foolhardy, considering the many potential pitfalls along the way, whether that's dead-end technology or improperly implemented systems. Enter the role of the technology consultant, a trusted partner which might bring with them expertise in cybersecurity or cloud computing, to name a few. For the more venerable professional services firms, technology consulting is a relatively recent string to their bows, yet it's becoming an increasingly important element of their offering - both for themselves and clients. 
Here, with reference to consultancy.uk, we take a look at the world's 20 largest technology consulting companies by the number of employees and examine the services they offer companies during digital transformation.
20. Kearney - 10,000 staff
Chicago-based management consultants, Kearney spurns the buzzwords and points to its nearly 100 years of history as proving its resistance to implementing simply the latest trends.
19. Bain - 11,000 staff
Big three management consultant Bain & Company offers a "digital delivery platform" known as Vector, which helps companies to innovate and progress down the road of digital transformation.
18. Gartner 11,000 staff
Gartner is a research and advisory firm known for market analysis in the form of its Magic Quadrant reports. Its glossary states that the term 'digital transformation' has been devalued to mean simply digitisation.
17. Avanade - 11,000 staff
Accenture subsidiary Avanade was founded as a joint venture with Microsoft - subsequently specialising in Microsoft technology such as the Azure cloud platform.
16. Capgemini - 13,000 staff
Paris-based consulting multinational Capgemini publishes a Digital Transformation Review, now on its 12th edition, which details the changing face of digital transformation - the latest version focusing on the concept of digital mastery.
15. NTT Data - 14,000 staff
NTT Data is Japan's largest IT services firm and offers its consultancy services globally. It approaches digital transformation with a so-called "5-R Methodology": recognise, rethink, render, reorganise and realise.
14. Atkins Global - 16,000 staff
The subsidiary of Canada's SNC-Lavalin offers consultancy services in a specific engineering setting. Consequently, it highlights the role technologies such as virtual reality and building information modelling have to play in digital transformation.
13. Grant Thornton 17,000 staff
Accountancy network Grant Thornton identifies industries such as financial services and online retail as being leaders in digital transformation and offers assistance from setting digital goals to identifying the necessary technology.
12. BCG - 19,000 staff
Boston Consulting Group is a firm of management consultants based in the city from which its name is derived. The company identifies four pillars of digital transformation, including digitising customer relationships and harnessing data.
11. Deloitte (Consulting & Digital Divisions) - 20,000 staff
Big Four professional services firm Deloitte talks of digital transformation enabling "digital maturity", which consists of more than just technology, having organisational, operational and behavioural components as well.
10. Mckinsey - 25,000 staff
Management consultants McKinsey identifies five key factors to a successful digital transformation: digital-savvy leaders; building a workforce of the future; empowering new ways of working; upgrading day-to-day tools; and communicating frequently.
9. DXC - 59,000 staff
US-based IT services firm DXC technology says that its provision of an enterprise technology stack can help companies to become "21st century" businesses.
8. KPMG - 64,000 staff
One of the Big Four accounting companies, KPMG's digital transformation consulting efforts recommend analysis of the companies "born digital", and the adoption of a "digital first" mindset.
7. PwC Consulting - 167,000 staff
Professional services network PwC says it helps its customers to achieve "durable" growth via a digital transformation programme consisting not just of technology, but agility and adoption.
6. Infosys - 196,000 staff
Indian business and IT consultant Infosys emphasises the short shelf life of previously unassailable heavyweights like Sears and Blockbuster to drive home the fact that without digital transformation, companies become stuck on technology islands of their own making.
5. Cognizant - 211,000 staff
Multinational IT services firm Cognizant has put out a paper called "How to win the digital transformation game", emphasising its belief that failing to digitally transform risks companies falling behind.
4. EY - 241,000 staff
London-based professional services multinational EY articulates its approach to digital transformation as being intended to "unlock human potential" by developing "new and better ways of working". 
3. Tata Consultancy Services (TCS) - 367,000 staff
A subsidiary of Indian conglomerate Tata group, Tata Consultancy Services is the world's largest dedicated IT services provider. As well as implementing the solutions of other providers, it actively researches and invests in its own tools, with internal rewards for innovation.
2. Accenture - 442,000 staff
Dedicated professional services firm Accenture divides the possibilities of digital strategies into three parts: engaging with digital customers; becoming a digital enterprise, and developing new business models.
1. IBM Global Business Services - 517,000 staff
American technology giant IBM's professional services arm, IBM Global Business Services, partners with companies to help them become "cognitive enterprises" making use of emerging technologies such as cloud