Could Graph Databases Better Model Our Workplace Culture?
By Amy Hodler, Director, Graphs Analytics and AI Programs, Neo4j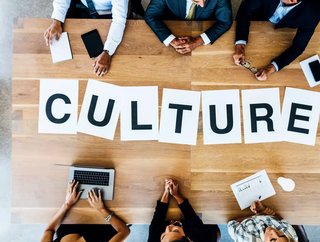 It's recently been suggested graphs will turn the way we look at jobs on its head. Neo4j's Amy Hodler examines the claim
"In today's businesses, people have jobs and job descriptions, but these don't typically reflect the work that is actually done… More and more of the focus today is on role and project, which leads to the need to look at someone's real business capabilities, not just their job title, level, or experience… every individual in the company is no longer a node on the hierarchy. We are each nodes in a network, connected to many other people, projects, information, and history."
So argues respected HR analyst Josh Bersin in his latest annual report on HR technology. His argument comes down to this: HR relies on clear structures to manage reporting processes, authorisations and tasks, and role allocation smoothly across an organisation. As a result, having an overview of complex org charts and a flexible framework to respond to change is indispensable.
Graphs can help by tracking the interconnectedness of people and their skills and how they are deployed, he explains. Underpinning this is his belief that people analytics is the fastest-growing sub-domain of the HR profession—25% of companies are hiring into this role. He highlights graph technology as a promising way to achieve that:
"[Graph databases] are vastly more powerful for modelling how people work in networks, how people search for data and objects, how people communicate and build different types of relationships (peers, team-mates, bosses, subordinates). These products essentially store
this information into a graph of the company, which can evolve over time."
Graph databases are famously used in the Google search engine and came under the spotlight when The Panama Papers used the technology to expose hidden financial irregularities. The technology is able to efficiently model complex networks of entities and their interrelationships. This explains why they are increasingly being employed to make sense of HR relationships.
250,000 employees in multiple locations and interdisciplinary teams worldwide
Graph databases seem to be useful for many applications, and they are increasingly being employed to make sense of HR relationships.
For example, one of Neo4j's customers, Daimler, has 250,000 employees in multiple locations and interdisciplinary teams worldwide. That means diarising and scheduling time for project availability can be a challenge. Managers work with team members who may be on leave, temporary workers, and resources from partners and service providers. Daimler built a graph-powered HR platform to provide insight into these personnel structures—a solution that had to adapt to regular changes in personnel in a user-friendly and transparent way.
The graph solution its team has built gives the HR team deeper insight into the structural levels. Users can go deeper into the data structure, gaining new insights into relationships that are not obvious at first glance.
Daimler is far from being the only HR-graph pioneer. US space agency NASA needed to build a skills analysis system to cater to the organisation's fast-changing occupations and work roles. Using a graph technology approach, managers can traverse skills matrices, while graph data science algorithms can be applied to extract insight about much-needed rocket science project skills and learning and development trends.
NASA project managers can now query complex data about employees, departments, programmes, locations, skills, and career paths in real-time. The insights generated contribute to succession planning and a strategic alignment model for any project to meet targets.
Preventive care using graph technology
Finally, Previa is Sweden's largest occupational health company which has been able to find new patterns in people's sick leaves. The company uses these findings to offer preventive care. The database allows employers to generate insights from the data that may increase workplace safety and efficiency or reduce burnout. The company reports that it can now spot patterns for managers to look into, such as repeated absences from a particular office. These patterns might suggest environmental or social issues worth a discreet investigation.
For Josh Bersin, graph database technology could "form the basis for an entirely new industry of HCM technology over the next five to ten years".
Based on this evidence, I think he's right.
The author is Director, Analytics and AI Program at Neo4j, the world's leading graph database company. She is also co-author of Graph Algorithms: Practical Examples in Apache Spark & Neo4j, published by O'Reilly Media