One week until our FinTech & InsurTech LIVE Event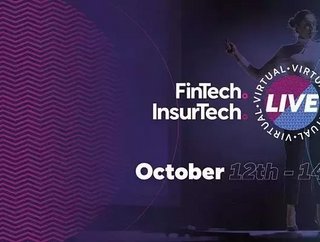 Don't miss out on our FinTech & InsurTech LIVE Event, where innovation meets implementation, coming to you live from London
With only a week to go until our FinTech & InsurTech live event, make sure you don't miss the opportunity to get yourself tickets, whether they are in-person or virtual. 
You can join global leaders from the world of fintech and insurtech on October 12-14, 2021 for jam-packed days networking, sharing ideas, and soaking up actionable and unique insights to further your business and career! 
Get your tickets here. 
How can you attend?
In the post-Covid era, not everybody wants to travel for events. So FinTech and InsurTech Live will be completely hybrid. That means you can attend the event in person or virtually - with no disadvantages to people who don't make the trip to the Tobacco Dock. 
In-person
FinTech and InsurTech Live is happening in the Tobacco Dock in London, a ten-minute walk from Tower Bridge. For more information on the location, click here. 
Virtually
There's no need to worry about missing out if you choose not to attend in person. You can still absorb all the information, interact with other attendees and enjoy the conference experience on our virtual platform. 
There will be live feeds from all of the stages (also available on-demand after the event) as well as virtual networking areas. So not being able to travel is no reason to miss your chance to gather with the industry.
Take a look at the Agenda for our Three Day Event 
35% of the FinTech & InsurTech Live community are C-Level, VPs or Directors. So you will rub (socially distanced or virtual) shoulders with the most powerful people in the industry at the Tobacco Dock in London or worldwide via the exclusive live-stream. To see the agenda for the three-day hybrid event and who will be speaking, click here.
The event will include: 
Keynote addresses from respected industry leaders

Dynamic live roundtables (inc. Q&A)

Fireside discussions

Inspirational Speakers & Presentations

Extensive networking opportunities
To register for FinTech & InsurTech Live, click here!