Healthcare, finance and the impact of quantum computing tech
By Charlie Steer-Stephenson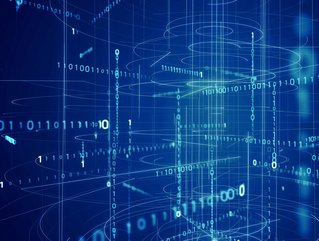 As quantum computing attracts worldwide attention, we explore how the healthcare and finance industries will benefit from this super-efficient technology
Advancements in quantum computing have caused a stir across multiple industries in recent years. With more public and private investments being secured across Europe, the United States and Asia (predominantly China), there is hope that the development of quantum technology will revolutionise how sectors like healthcare, business and finance use computing to process data and solve problems.
Quantum computing uses quantum technology to deliver a much faster and more efficient processing speed than supercomputers. While supercomputers don't have the capacity to deal with certain problems, quantum computing is designed to deal with a high level of complexity.
Ilana Wisby, Founder and CEO of Oxford Quantum Circuits, explains to Oxford Science Enterprises explained: "Quantum computing isn't just a step-change in quantum or in computation – it's a complete paradigm shift, like moving from a candle to a lightbulb. It's operating off entirely new principles of physics, offering a novel way of interacting with and manipulating information."
In the UK, quantum tech experts from Imperial College London recently met with Members of Parliament and industry partners to discuss new quantum developments, and how the UK government can support them. A new autumn Government Quantum Strategy is expected later this year which will outline policies for funding and recruitment in the UK's quantum industry.
Not only does quantum computing have the potential to be more energy efficient, but it also offers us the chance to understand the world and its processes in ways that haven't been possible before.
"We can see this with the case of man-made fertiliser solutions that support the rapid growth of human populations. They are costly, needing high temperatures and pressures, and currently consume 2% of the world's energy usage. That process is done naturally within leaves at room temperature, with 100% efficiency, but we have no idea how that happens. What quantum computing can do is model that system, enabling us to better understand the process, reproduce it and thereby have a positive impact on the world" added Wisby.
Quantum technology will offer a range of industries the chance to become more sustainable.
The many uses of quantum computing in healthcare
IBM expects quantum computing to transform the healthcare sector from as early as 2030. From speeding up diagnoses to personalising medicine and reducing costs, the algorithms used by quantum technology can be used to accelerate the drive for efficiency in medical services across the world.
For years, artificial intelligence (AI) and in silico trials have demonstrated the positive impact technology can have on healthcare.
For example, AI has been used to modernise the drug development process by collecting and processing information from clinical trials quickly and efficiently.
Atomwise has already proven the transformative effects of this by uncovering two medicines that could be reshaped to be effective against the Ebola virus in a single day, rather than months as expected.
Quantum computing could speed up the drug-finding process to an even more impressive extent. As quantum technology develops, the possibility of a 'supersonic drug design' increases.
By investigating molecule types and analysing drug structures faster than ever before, quantum computing has the potential to find new antidotes to diseases we haven't beaten yet – like Alzheimer's, Parkinson's, and various types of cancer.
Of course, there are plenty more types of medical data that quantum computers can process at unprecedented speed.
Equally, with major developments in genetics and genomics in the past 30 years, there is hope that quantum computing will help navigate and accelerate the production and reliability of genetic testing and diagnosis.
With the goal of being predictive and preventative instead of reactive and prolonged, the healthcare industry will undoubtedly benefit from the technological power of quantum computing when it is ready for practical use.
Transforming finance with quantum technology
Quantum computing's superior data analysis and modelling will be especially transformative in the financial sector, where survival depends on finding the balance between anticipated risk and expected return.
Thanks to the immense power and processing speed of quantum computing, IBM claims that the technology will be able to solve complex business problems in the next three-to-five years.
Where financial institutions currently use algorithms to measure possible outcomes and risks, quantum computing will provide accurate and timely information to enhance financial decision-making at a much faster rate. This will also enhance the customer experience, as recommendations for financial decisions and offers (such as mortgages) will be more punctual and relevant.
In 2021 Toshiba Corporation partnered with Dharma Capital to investigate the effectiveness of using quantum computers in high-frequency trading (HFT) strategies in the Japanese stock market.
"In this joint experiment, Toshiba and Dharma Capital will examine the effectiveness of HFT strategies that are feasible only with the computational power of Toshiba's Simulated Bifurcation Machine, which is a quasi-quantum computer that solves combinatorial optimization problems at the world's highest speed and largest scale. This is the world's first attempt to verify the effectiveness of quasi-quantum computers when they are applied to HFT strategies in actual financial markets", said Toshiba.
At this stage, these developments are theoretical, as there's still a long way to go before quantum computing is ready for practical use in either healthcare or finance. But as soon as that happens, these industries must be prepared to integrate quantum into their operations if they want to be the first to reap the benefits.