TikTok, owned by ByteDance: Management team overview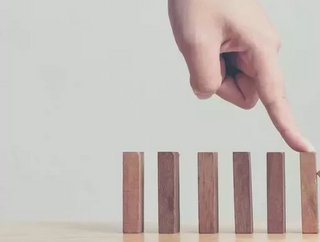 We take a look at the management team running the social media platform, TikTok, owned by ByteDance...
 TikTok is a social media platform that has recently taken the industry by storm. The chinese video sharing app is owned by ByteDance, a technology company founded in 2012. 
The company merged with "musical.ly" in August 2018 and they have not looked back since then, and the platform now has over 800 million users, 90 percent of which visit TikTok each day, so your content has the potential to reach millions and millions of active users, so why not try and promote your business on there?
In June 2020, the social media site appointed a new Chief Executive Officer, Kevin Mayer, who is also the Chief Operating Officer for the mother company, ByteDance. Previous to joining TikTok, Kevin worked at the Walt Disney Company heading up its direct to consumer and international segment. Mr Mayer thinks that TikTok and Disney have corporate similarities, they both strive to provide meaningful content to those who want it.
Kudzi Chikumbu is the Head of Creator Partnerships at the company, he is in charge of creating partnerships between all of the content creators and brands. Kudzi prides himself on being a "Gen Z" expert and also is an inclusion and diversity advocate. His previous experience at Hulu and Deloitte have set him up in good stead to head up the department.
Eric Han is the Head of Safety at TikTok, his role is integral to the safe running of the platform as we all know that social media platforms always come with a risk of cyberbullying. Whilst TikTok provides entertainment and even a safe space to some creators, Eric is committed to making it a safe space for everyone. He does this by creating safety policies that all users must adhere to. One of the main policies includes the prohibition of any threats to children, as they are probably the most vulnerable users on the application.
Alex Zhu is the Head of Design at Tiktok, he describes himself as a "designtrepreneur". In 2014, Alex came up with the idea of creating an application for teens where they could both listen to music and create content and this is how Musical.ly was born. 
Other team members include:
Alec Feld - Music Operations
Isaac Bess - Senior Director, Strategic Partnerships
Austie Montgomery - Brand Partnerships Manager
Mary Rahmani - Director of Music Content + Artist Relations 
Bianca Bernath - Senior Manager, Global Client Solutions
Paul Hourican - Head of Music Operations, UK
Katie Puris - Managing Director, Global Head of Business Marketing
Seth Melnick - Director of Product and User Operations