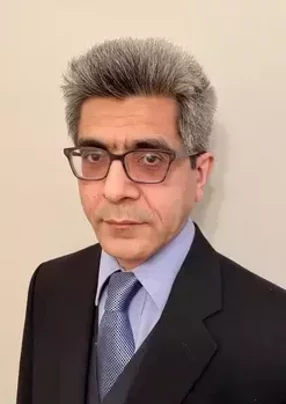 Ali Tizghadam
Principal Technology Architect / Network Softwarisation Lead
Intelligent connectivity is at the heart of Tizghadam's role at TELUS - Canada's leading communication and IT company
For nearly a decade Ali Tizghadam, Principal Technology Architect / Network Softwarisation Lead at TELUS, has been working to connect the citizens of Canada. 
"It's a source of pride for me that we have been constantly selected as the fastest mobile network in Canada and in 2020, according to OpenSignal, as the fastest in the world," said Tizghadam speaking from his home office in Toronto.
TELUS is a dynamic world-leading communication company, among the largest service providers in Canada operating nationally. The company has annual revenue of CAN$16b and 16m customers, with connections coast to coast across Canada. 
"If I were to summarise what Telus offers in one word, I would use connectivity," comments Tizghadam. "Of course, the meaning of connectivity has evolved within the industry over the years from a simple physical connectivity to a connectivity in the context of connected societies and connected citizens. That's why TELUS is offering services like TELUS Agriculture, TELUS Health, smart cities, IoT, and network slicing."
Tizghadam leads the design and development of TINAA (TELUS Intelligent Network Analytics and Automation ecosystem) which results in operation and cost saving by automating repetitive tasks and network performance control functionalities.
"As the name suggests TINAA is a kind of operating system for automation that we build on top of our current cloudified network to enable creation and control of services. TINAA also helps to create network applications that can automatically control the performance of the network under different unexpected changes. And this gets us closer to realising the dream of having a self-driving network.
"TELUS has always been a leader in sustainability, and is the first Canadian company that is globally recognised as the world's most outstanding philanthropic company."
Tizghadam has designed a graduate course – Service Provider Networks – to bridge the gap between understanding of networks in academic areas and service provider's domain. He is currently teaching this course in the Department of Electrical and Computer Engineering at the University of Toronto. Moreover, he has led the design and implementation of a University-based platform (Connected Vehicles and Smart Transportation - CVST) to collect and process transportation network data and to deliver intelligence for transportation practitioners.
He received his MASc and PhD in electrical and computer engineering from the University of Tehran (1994) and University of Toronto (2009), respectively. Between these studies he worked in the industry for about 10 years, where he gained experience in different aspects of networking from telecommunication networks to transport systems and power grids.
"I was fascinated by the idea of negative feedback control loop, and wanted to practically experience it. So I started my graduate studies with a focus on control systems, but at the same time, I had a part-time job in the telecom industry where I started making control software for small private branch exchanges or PBXs. Due to the nature of my industry work I became more familiar with telecommunications and at the same time kept my passion to apply control systems theory there. This resulted in building a homegrown fully digital telephony system with a complete negative control logic in place to manage the telephony request."
He was appointed as the director of an R&D department, where he led a team of engineers to develop an award winning digital local exchange that is still operational in the Middle East.
"In the next phase of my career, I established a company which focused on designing, switching power supplies for the telecom sector. The idea for negative control loops was applied there too. When I came to Canada in 2003, I went to the university and focused my PhD thesis on designing a metric to enable controlling the robustness of any given network. 
"In 2013, I met one of TELUS vice presidents who was looking for help in building an offline network twin system to enable deep study of the network issues and to design proper control to enhance the network performance. The task was to study the TELUS capacity management practises, then to model the behaviour and finally to build detailed requirements, to modernise the capacity planning process and enable dynamic traffic engineering of our backbone and the edge network.
"That initial goal, combined with my passion of applying the results of my research work, in practise, shaped my role in TELUS," said Tizghadam.
Read the full story HERE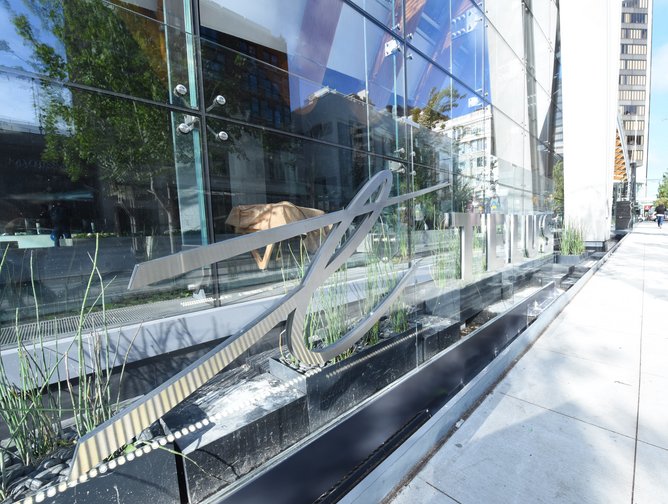 It's not just about mission – it is about a whole-of-enterprise transformation. The way you maintain superiority is through digital transformation, culture and process reform, and rapid adoption of commercial technology.