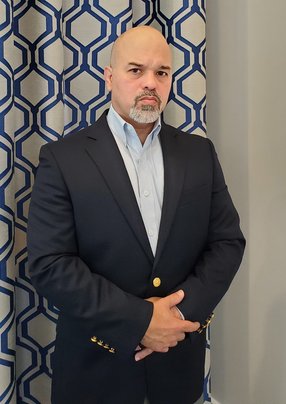 Andres Andreu
Chief Information Security Officer at 2U

Andres Andreu, Chief Information Security Officer at 2U, a leading EdTech player, explains why security is critical to the present & future of education
Andres Andreu is the Chief Information Officer at 2U. His role entails overseeing everything to do with security, in ensuring those educational potentialities are maximised by minimising the risk involved when such systems are online.
"I'm responsible for the internal side of the house – or what is traditionally called IT security," he says, "and I'm also responsible for everything having to do with the customer-facing side of the house, which is where we engage with our partners, instructors and students – a larger ecosystem than the internal side. I also oversee SRE (Site Reliability Engineering) or DevOps and DevSecOps as well."
As CISO, there could hardly be someone better fitted for the job at 2U. Andreu has a long and fruitful professional history, steeped in the expertise that such a position requires.
His career began in the early nineties, in a federal law enforcement agency in the US. At the time, Andreu was actually pursuing a career in law enforcement in the field, and, "through an interesting series of events", ended up on the tech-side, building what's called 'Title Three' technologies or 'lawful intercept' wire-tap technologies. "I really never looked back from there and fell in place with tech."
Andreu began his tech career as a software engineer and also did some hardware engineering at that time. "When I left the government, I basically ended up at a large international advertising agency and took over the entire global applications operation, which included everything on the application security side as well – and, in those days, APPSEC was in its infancy.
"On my own, I started doing a lot of pen testing (penetration testing or ethical hacking) and built my own business – and this was before the big players were involved in pen testing. I also wrote a book on pen testing in 2006, and that started my public speaking path and, after that, I began consulting for a number of governments around the world, ending up with an interesting contract at the United Nations oriented around the technology side of human trafficking and counter-terrorism work."
From this, Andreu co-invented three cybersecurity products as employee number three of Bayshore Networks, "which we started in 2012, building the company and the products up to exit in Jan of 2021," he says, "where an Israeli company bought out all the intellectual property and the engineering team."
Andreu was then asked to join 2U to help out with their security programme. Learning and security have clearly always been a motif throughout his impressive career.
As an EdTech, 2U is presently at an interesting migration point, where they're in the midst of a significant push to move from a product company to a platform company – and there's a big difference between the two. "From a tech-perspective, we feel that an effective platform is the future of the company. That shift will really streamline and facilitate our partners' ability to engage with us.."
Read the full story HERE.
We've built some unique features into our insurance program specifically because we've listened to courier partners in every country