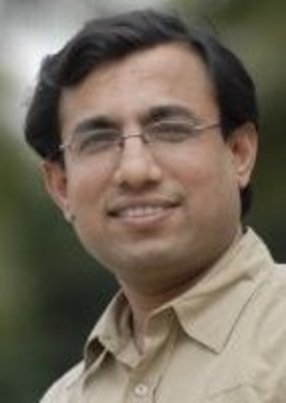 Anirudh Joshi
Senior Vice President and Head Cloud Americas, Virtusa

As a technology services leader at Virtusa, Joshi is at the intersection of technology and people as he drives a future in cloud
Time has never been more imperative for organisations to move to the cloud, and Anirudh Joshi finds himself at the forefront of this drive to embrace technology in his role with Virtusa.
As Senior Vice President and Head Cloud Americas at Virtusa, Joshi finds himself at the intersection of technology and people. He believes it is vital for companies to move to the cloud. "The sooner we put our technologies on cloud, and leverage the power of cloud, the easier it will be for companies to accelerate their innovation and gain a competitive edge. This is why moving to cloud is not a question of if and why, but when and how."
Speaking from his office in Toronto, Joshi highlighted it was more important than ever that organisations move to the cloud as COVID-19 has reshaped the industry landscape and those that had taken the step are proving to be more successful.
Joshi leads the cloud transformation in the Americas (which makes up 80% of global business). He highlights how Virtusa brings its engineering expertise in cloud transformation to provide digital infrastructure, analytics and intelligence, customer experience, applications, DevOps, and security – to help build the digital enterprises of tomorrow.
"It became very clear during the pandemic that those businesses on cloud recovered much faster than those that were not. This was due to their flexibility, scalability and speed, which cloud offers and is difficult to match by alternate technology."
Joshi said he always had an interest in technology and services. "I'm in the technology services industry, which is a sort of intersection of technology and people. I've been in this industry for about 28 years now and every day is exciting and can be more exciting than the one before."
Commenting on how his international experience has helped shape his role with Virtusa, he said: "I've done business in more than 15 countries and started my career in India. I moved around the globe with customers from Europe, Australia, the Middle East, the US and now I'm in Canada.

Prior to joining Virtusa Joshi was with Wipro Technologies and started his career with them in 2008 — a technology role that took him from India to the US.
Read the full story HERE.