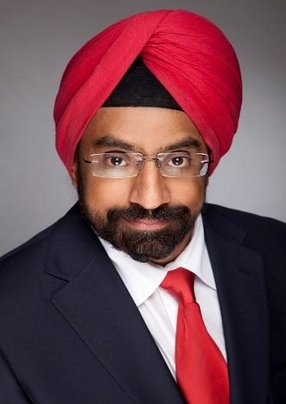 Jasmeet Narang
Chief Transformation Officer & Head of Operations Community at Santander UK

Chief Transformation Officer & Head of Operations Community
Jas Narang has been working for Santander UK for 25 years, a move that followed on from a dynamic career that has included running commercial P&L teams, supply chain management and Six Sigma process management. Following spells in Japan and in the US, he joined Santander UK after the acquisition of his previous company, GE Capital.
For the past two years, Narang has run the transformation programme for the bank, using his operations and commercial experience to help Santander UK transform its journey to make better digital services for customers.
He is the pioneer driving Change Management – a business model solution that has transformed the way Santander UK structures its workforce to produce more innovation, a healthy company culture and better customer experiences.
Driving innovation through change
As the fifth largest retail bank in the UK, Santander UK has implemented Change Management practices, which have resulted in a better distribution of talent throughout the bank, and the faster implementation of new ideas, which in turn, have benefited the customer.
One very visible result of Change Management, is the fact that unlike other banks, Santander UK will not be moving towards a branchless model, and instead, classifies itself as a 'hybrid challenger'. The reason for this is that a number of the bank's customers have expressed a desire to continue using local branches, even though mobile banking has become so popular.
Narang, who is passionate about working with people and interacting with new ideas and cultures, believes being open to change is at the heart of providing better customer services - and therefore, building a stronger business. He says, "I'm hugely values-driven: if it's the right thing to do for the organisation, then I'll give it my all. It doesn't matter how big or steep the challenge is. I don't find anything too big or challenging if it's the right thing to do for the people, the organisation, or for our customers. This has held me in good stead over a number of years and hopefully will continue to do so as I evolve my career."
A bright outlook for the future
As the next 18 to 24 months unfold, Narang is quietly confident about how the market will affect Santander UK. He believes a solid strategy will help the bank weather the storm. Though rising interest rates are a concern for all financial institutions, Santander UK's role as a retail bank and not an investment bank means they haven't been subject to the highs and lows that other organisations are facing.
"We are largely a retail bank, not a big investment bank. Therefore, we haven't taken crazy bets on some sector A or derivative B, or product C. The bulk of retail bank business is mortgages. And the reality is that when the times are tough, customers think about paying off their mortgage before a credit card or personal loan, or any other type of borrowing. Everybody wants to protect their house first as a natural human behaviour."
Customers deserve a flexible approach in hard times
As economic instability continues on a global scale, a responsibility towards helping customers through difficult times has remained a major priority for Santander UK. The bank's agile approach means its customers are benefitting from a flexible approach to repayments. Narang says personalisation is key in helping customers maintain their mortgages and pay back their loans in a manageable way.
"You can't have a cookie-cutter approach because people deserve better. I always say, 'You can't stack them high and sell them cheap'. Customers don't go for that any longer. That used to be the case 10 or 15 years back, but not anymore."
His own experience as a consumer influences his take on how products and services should be managed. "I want to feel that I'm wanted by the bank. You're personalising stuff for me that is tailored to my needs here and now."
Ultimately, Change Management has contributed extensively to Santander UK's agile customer experience.
Narang concludes: "I'm very, very passionate about the Change Management aspect and the involvement of people. That is the cornerstone that differentiates us from other banks and organisations."
Read the full story HERE.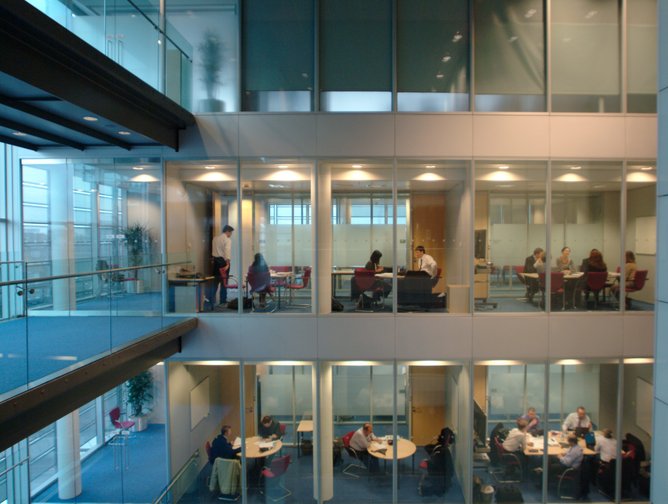 Santander UK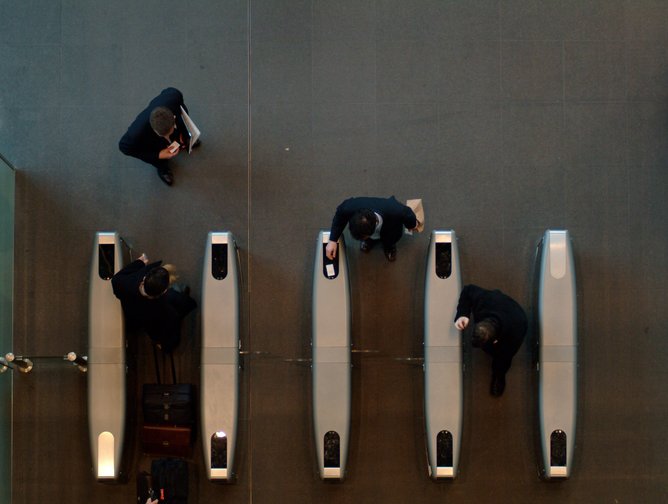 Santander UK
It's not just about mission – it is about a whole-of-enterprise transformation. The way you maintain superiority is through digital transformation, culture and process reform, and rapid adoption of commercial technology.