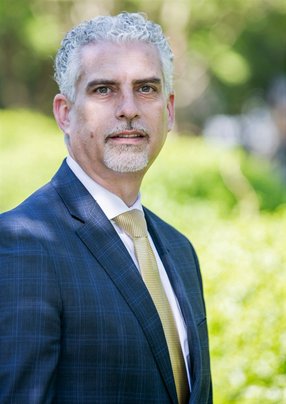 Glenn Mack
Chief Information Officer of NCDPS

Glenn Mack, CIO at NCDPS explains how the pandemic affected its operations and how technology allowed it to overcome operational hurdles
Joining the government organisation from a broad background of technical experience, Glenn Mack, Chief Information Officer (CIO) at the North Carolina Department of Public Safety (NCDPS), has been with the department since it was created in 2012. As a visionary and strategy Information Technology (IT) executive, Mack has over 28 years of experience in IT, of which almost four have been spent as the CIO at NCDPS.
Mack's experience goes back as early as 1995 when he began working for the state of North Carolina as a systems integrator and moved through various roles, including a Senior Consultant at Novell and HCS Systems, IT Director for Pace Communications, and Chief Information Officer at the North Carolina Department of Crime Control & Public Safety.
Over the years, Mack has supported various government operations where he has been responsible for leading IT adoption and development and managed various financial and technical resources for multiple departments. He is also committed to developing people within the organization with the development of senior IT personnel.
His role at the NCDPS involves working with the various teams of the public safety department to ensure that their technology solutions are suitable for operations and has emphasized that technology development is important for maintaining safety within the state. An active part of Mack's role at the organization is to secure the relevant solutions from well-known partners like Cisco, Presidio and Microsoft, because, as Mack explains, "public safety is critical and if our solutions don't work, staff are unable to perform their duties."
Mack is also a board member for the North Carolina Criminal Justice Information Network and has served on the Governor's Advisory Council on Hispanic and Latino Affairs. Mack also boasts certification as an employment and grievance mediator, which allows him to support state employees throughout their employment journeys as they work for the State of NC.
With various jobs under his belt and skills that will propel him even further with the NCDPS, Mack will continue to develop and manage various strategic operations within the department and scale fault-tolerant solutions in an industry where faults are especially critical to day-to-day tasks.
He also led IT staff through the coronavirus pandemic, by ensuring that technical solutions were capable of meeting the needs of offenders, staff and the public, as COVID-19 plagued all areas across the globe. "The pandemic highlighted a lot of our technology capabilities. So, with the continued modernization of our infrastructure and our solutions, we were able to utilize a lot of collaboration tools," says Mack.
"One of the biggest changes is going to be through legislation. There is going to be a split-up of our department into two separate departments. So that's going to be huge in teasing apart all of the technical solutions that we have from an enterprise perspective."
Read the full story HERE.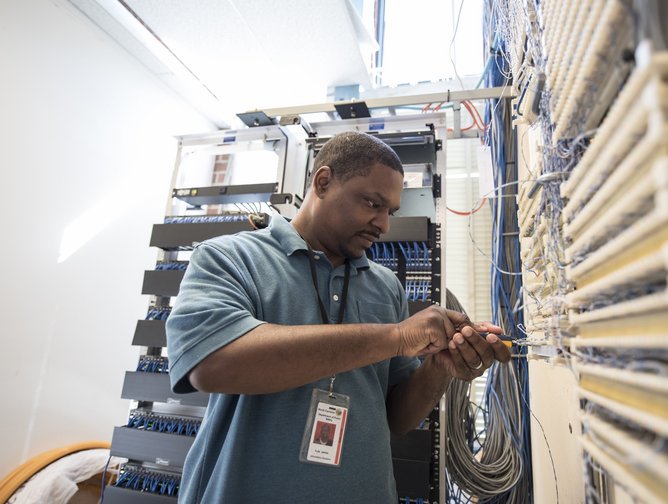 North Carolina Department of Public Safety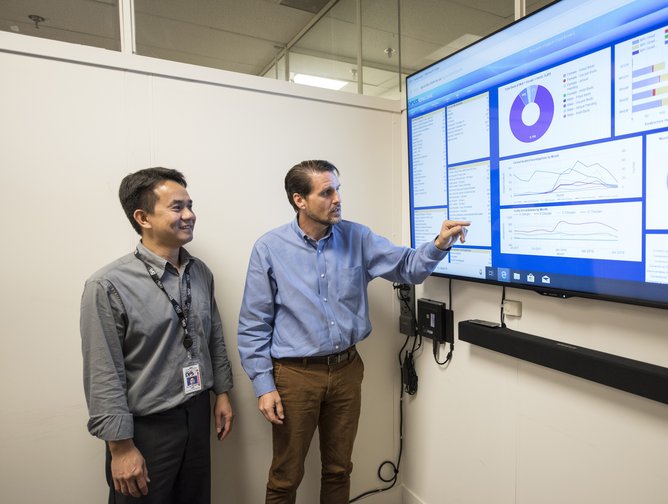 North Carolina Department of Public Safety
"We're now shifting to delivery, pivoting into working more in the battle space, and supporting our ambitions in terms of NATO.