Rhonda Vetere: Thriving in the technology sector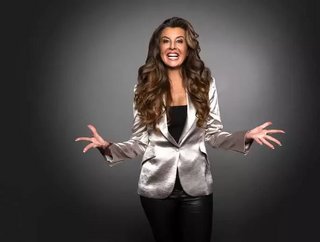 What does it take to be a successful technology executive? For Rhonda Vetere, it's a simple case of grit and grind. A competitive yet team-focused lea...
What does it take to be a successful technology executive? For Rhonda Vetere, it's a simple case of grit and grind. A competitive yet team-focused leader, Vetere has carved a unique path in the technology sphere, working for big-name businesses including Estée Lauder Companies, Barclays, and JPMorgan Chase. This drive hasn't gone unnoticed by the technology community either. During her career, Vetere has received numerous accolades and awards: for instance, earlier this year, she was recognised as one of the 50 most powerful women in technology by the US national Diversity Council. "I was humbled and so flattered to be selected; it was quite the honour," she enthuses "I believe I was chosen because of the impact I've had on transformation organisations, my passion for being a corporate athlete and the impact that I have had as a role model for others looking to get into the industry."
During her time as Chief Technology Officer at Estée Lauder Companies, Vetere has showcased her flair for technology and data, leading the technology and operations team across 162 countries. In doing so, Rhonda and her team helped the company generate multi-million-dollar savings annually. But what advice would she give to a business looking to embark on a similar journey? "Do your research. Know your customer and what you are looking to achieve. Communicate openly," she says. "I believe true innovation comes through strategy, learning, technology, and quality. For any company in any industry, I ask the same questions: How do you make the technology work? What makes the business work? Running IT as a business, I try to consider the key factors of measurement, true transparency, and trust. My unbending mantra? Metrics are king—you can't manage an environment if you don't know your numbers."
True digital transformations are difficult to pull off. In fact, according to McKinsey, less than 30% succeed. With the experience of managing teams of up to 20,0000 people, Vetere knows firsthand the importance of strong leadership and management. "One of the most difficult challenges during any transformation is being an effective and transparent communicator so that your team understands exactly what you are trying to achieve and will be on board," she says. "People don't often like change, so managing the people side of change is where it becomes an art." It's an art that's difficult to perfect and everyone has their own interpretation of what good management looks like. Some prefer to be visionary leaders, convincing their team to work hard to execute a long-term vision, others may prefer a democratic approach whereby managers let their employees participate in the decision process. For Vetere, it's a case of hands-on teamwork with her team. "I value full-contact management, hands-dirty collaboration, and thought-provoking relationships; using emotional intelligence, listening, and ethics to guide myself and my teams," she adds.
Female representation is a pressing issue in the technology sector, with women taking less than 20% of technology jobs in the US according to research by Evia. It's a mounting challenge, however, Vetere contends that thoughtful conversations could also help to bridge the gender divide. "The tech industry can promote greater female representation by showcasing that technology is fun and cool," she says. "I often speak to girls and women and share my story that I didn't come from a technology background. I fell into technology because a manager earlier in my career saw some attributes in me and wanted to give me the opportunity." Looking forward, she hopes to continue with her STEM efforts and inspire more young people to get involved in the fast-moving technology space.
A testament to her competitive streak, Vetere has also thrown herself into the world athletics. Constantly training for and competing in events, she has taken part in 70 so far, including triathlons, half-marathons, marathons, and IRONMAN 70.3-mile triathlons. This is not only uplifting for the body and mind; Vetere argues that her athletics also helps keep her focused in the boardroom. "Being a corporate athlete is everything to me," she says. "It's a part of who I am and it's in my blood. Training and athletics keep me grounded and help me with my decision-making. It also gives me an outlet and a cadence for training. If you don't take care of yourself, you can't manage your team effectively."
Reflecting on her career, Vetere says she has a long roster of triumphs that she's proud of. "Some of my greatest achievements include being a part of over 23 mergers and acquisitions, running 55 miles through the Serengeti and speaking to the local girls there about self-esteem, empowering dozens of team members to take stretch projects and be promoted into new roles, and my overall involvement with STEM and attracting youth to technology as a career." With drive, tenacity and dynamism in abundance, it's clear Vetere will continue to meet challenges head-on in the technology sector on the road ahead.