4 innovations in manufacturing that support ESG reporting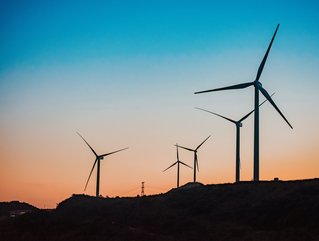 ESG factors can help companies identify material risks and growth opportunities. Disclosing reports on ESG also enhances their ethical credibility
Environmental, social and corporate governance (ESG) issues are an important discourse among companies globally. It has been predicted that ESG will play a significant role in how the world is run. While advanced manufacturing gives companies advantages such as enhanced responsiveness to market and better product quality, taking ESG issues into account when making decisions increases their ethical credibility.
Below are four recent innovations in advanced manufacturing that support ESG reporting.
Industry 4.0 and company culture's roles in advancing sustainability
Company culture plays a vital role in advancing sustainability agenda with the help of Industry 4.0 tools. Businesses are enabled to reach their short and long-term goals faster and more effectively when sustainability is integrated into their systems. For example, Chinese-based company Flex developed a system that can detect abnormal usage trends for energy, water, and other resources in 2019.
The system implements automation, analytics and IoT technologies to send SMS alerts to engineers when or deploy self-correcting optimisation processes to resolve the issue. The system has helped reduce energy consumption by between 20-90% within various ecosystems. The system also helped lower Flex's Chinese office overall electricity and water consumption by 29% and 31% last year.
The use of digital tools to help improve the well-being of people and planet Earth
Wearable devices and software can be implemented to help improve the well being of people and the planet. The technologies, for example, can be used to train workers faster and more efficiently. According to Magic Leap CEO Peggy Johnson, the use of such techs eliminates travel by 50%, which leads to a 50% decrease in carbon footprint while also increasing the efficiency of production rates by 220%, with the reduction in ramp-up time leading to 33% time savings for assembly operators.
How edge AI sensing quality control can help reduce waste
AI-driven sensing solutions at the edge can help reduce energy consumption and improve operational efficiency using cloud-based alternatives. Companies can gain insights into asset performance while also removing energy-intensive processes by implementing edge-based solutions for tasks like condition-based monitoring, which leads to a 98% reduction in the energy consumed by monitoring activities as they are analysed in the cloud instead.
Energy data-driven decision making in achieving sustainability
Intelligent devices and energy management software that enables real-time energy management can help manufacturers achieve net-zero Scope 1 and 2 commitments by helping reduce their environmental footprints.
Schneider Electric Lexington Smart Factory in Kentucky, US, for example, integrates IoT connectivity to their power metres. They have also been enabled to optimise their energy costs by implementing predictive analytics. So far, they have successfully recorded a 26% energy reduction (GWh), 30% net CO2 reduction, 20% water use reduction, and a Superior Energy Performance 50001TM certification by the US Department of Energy.
• Join global business leaders and sustainability experts taking meaningful action at Sustainability LIVE, held at Tobacco Dock, London, 23-24 February 2022. Register to attend today! Click here to learn more.