AI, iPlayer and the consumption of content: The future of digital at the BBC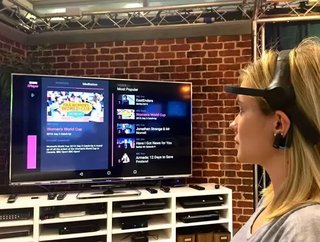 Cyrus Saihan arguably holds one of the most intriguing roles in the media technology sphere. Tasked with bringing third party innovation into the BBC t...
Cyrus Saihan arguably holds one of the most intriguing roles in the media technology sphere.
Tasked with bringing third party innovation into the BBC to help create and distribute content in new ways, he is a key broker in ensuring that UK TV license payers receive value for money. Not just this, but content experiences that are truly world-leading.
With projects spanning from virtual reality and holographic TV to voice interfaces and 'mind-controlled' content consumption, Saihan is at the heart of innovation at one of the globe's most iconic broadcasters. Here, he gives Gigabit the inside track.
GB: How has the BBC grown in the digital space in recent years?
CS: Throughout the BBC's history we have continually reinvented the organisation to help deliver on our mission to inform, educate and entertain. The BBC launched its first website in 1997 and since then we have gone on to grow in the digital space, with highlights being the launch of BBC iPlayer in 2007, the delivery of the first truly digital Olympics in 2012 and becoming the world's first broadcaster to move a channel exclusively online with BBC Three in 2016.
We're also creating a more personal BBC, helping viewers and listeners find more of what they like through more personalised experiences. And by using data, we can make better informed decisions around future programming for everyone. With exciting digital technologies such as virtual reality, augmented reality, voice interfaces and artificial intelligence continuing to impact the media industry, we have a world-class technology team exploring these areas and making sure that we will continue to adapt and grow in the digital space. 
See also:
Do you approach digital development at the BBC as you would at any other business?
The licence fee model of the BBC means that our UK services can remain free of adverts and we operate independent of shareholder and political interest – all of this combined gives us a unique position in the market and enables us to take a different approach to many other businesses.
Funding high-quality original programmes about the UK is something the BBC can do like no other media organisation – the licence fee enables the BBC to think about the whole country, not just a certain set of audiences and in the process, helps put the UK at the forefront of the global media industry.
Personally, what has been the most satisfying or exciting project you have delivered at the BBC?
It has been great to collaborate with the industry and put in place distribution deals that give the BBC the opportunity to reach all digital audiences (for example, BBC iPlayer is available on over 10,000 different types of device in the UK for free, from computers and smartphones to tablets and connected TVs).
In terms of new innovations, developing and delivering projects to test out emerging technologies at their very early stages has been very satisfying. Working on projects such as mind-control interfaces in 2015 (two years ahead of global giants such as Facebook), holographic TV and virtual reality back in 2014 has been very exciting.
Tell me about your plans for iPlayer. How can you build on its huge success to date?
BBC iPlayer has been the number one video-on-demand service in the UK for some time, but we are now looking to make the leap from it being seen as a catch-up service to a must-visit destination in its own right.
Our goal is to make BBC iPlayer the number one online TV service in the UK and by 2020 we are looking to double the number of people that we reach and quadruple the time that each person spends on BBC iPlayer every week.
A key focus for us at the moment is providing a more personalised experience for our users, surfacing a selection of programmes that are unique to them, taking cues from a range of different factors such as their location, age and previous viewing habits.
What other projects are you working on that you would like to tell us about?
We are always looking for new ways that we can use new technologies to deliver new audience experiences. One recent project that I led was a proof of concept that lets you log in to the BBC's digital services using your unique voiceprint instead of having to type in a password. We worked with Microsoft on this internal experiment, using their artificial intelligence technologies to help identify a user's voice. As well as letting a user sign in to BBC services using their unique voice instead of a standard password, our prototype also gave a user the option to select want they want to watch by talking to their device. For example, saying "BBC…show me something funny" brings up a selection of comedy programmes and saying "BBC…what's going on in the world?" starts playing the BBC News channel.
We are still at the early stages of voice interfaces, but as the technology advances, voiceprints and artificial intelligence could enable some interesting personalisation opportunities. If you look further into the future, when artificial intelligence has advanced sufficiently, you could end up in a conversation with your TV about what's available to watch now, whether you like the sound of it or not, whether there's something coming up that you're interested in, and what you like to watch when you're in a certain mood. All the time, your TV service would be learning about your preferences and getting smarter about what to suggest and when.
There could be interesting scenarios in a typical family setting too. Just by listening to the voices in the room, your TV could automatically detect when there are multiple people in the living room, and serve up a personalised mix of content relevant to all of you in the room. When your children leave the room to go to bed, BBC iPlayer might hear that the children are no longer there and then suggest a different selection of content for you and your partner. All of this personalisation could happen without anyone having to press a button, sign in and out or change user profiles.
How closely do you work with the big tech corporations such as Google, Apple and Amazon?
Our audiences are spending an increasing amount of time on the devices and platforms that large technology companies such as Google, Apple, Facebook and Amazon own and operate, and so we work closely with these companies in a range of areas. Whether it is the success of Radio 1 publishing videos on YouTube or BBC News being one of the most followed news accounts on Facebook, BBC content has a strong presence on new and emerging platforms.
We also regularly partner with the large technology companies in new areas of innovation. For example, Amazon, Google and others are investing heavily in a voice-controlled future and we have worked with the companies in this area. As a result of this work, our news and radio services can be discovered and accessed on Amazon Alexa and Google Home, in turn helping us to explore how speaking to our digital devices might offer the chance to enhance our services and benefit our audiences.
Likewise, do you work with any smaller, disruptive companies?
We work with all types of companies, from small start-ups and agencies to the global technology giants. In recent years we have worked with several small UK companies that have enabled us to experiment with new innovations, ranging from crowd-sourcing videos from audiences for documentaries, to creating award winning interactive video and virtual reality experiences.
The BBC spends around £30m a year with digital agencies, many of them in the UK. Our ongoing collaboration with independent digital agencies is essential and helps us deliver a constant stream of innovation and creativity that enables us to compete successfully for audience attention in an ever-more crowded and global market. The external creative economy is a vital source of new ideas and talent and helps us deliver many of our digital products, whether it is the BBC Music app or the range of online games that we put out for popular brands such as Danger Mouse and Dr Who.
What trends do you think are the ones to look out for in the coming years?
It's incredible to think that the iPhone is only just 10 years old, that Snapchat has only been around for six years and that Facebook has more users than the population of China. Whether it is artificial intelligence, voice interfaces or driverless cars, there will be many digital technologies that will impact all areas of our lives and bring about major changes in the coming years.
One area that I'm particularly interested in at the moment is augmented reality: the merging of digital content with the real world. Augmented reality has the potential to have a huge impact on the way that we consume information and media content – instead of taking your smartphone out of your pocket to see the latest news headlines, you might be able to simply see the headlines projected directly in front of you as you walk down the street.