Are workers worried about losing their jobs to AI?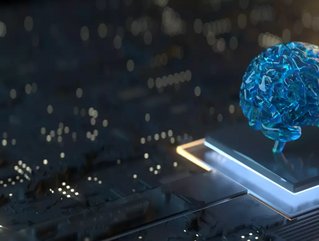 As digital transformation continues, we take a look at IFS's survey of professionals about their attitudes to Artificial Intelligence (AI) in the workplace
As we come towards the end of the year, AI continues to dominate current and planned technology investment across sectors with its promise of significantly improving business process efficiency and also identifying new risks and business opportunities.
New findings by enterprise application specialist IFS, have found that UK professionals are significantly less concerned about losing their job to AI  than workers in major global markets.
As part of IFS's 2021 Moment of Service research, the company surveyed workers in the UK, US, France, Germany, the Nordics, and Australia, and discovered that only a quarter of UK professionals were concerned their job could be lost to AI in the next five years. 
This number is significantly lower than the global average of 40%. The findings were also notable when compared with the US, where more than half of workers - 62% - fear their role could be at risk.
An AI outlook from around the world
According to the research, 50% of Germans said they believe AI will lead to a decrease in overall headcount in businesses. In contrast, only 25% of US Americans thought the same, with 49% suggesting that overall, AI will result in larger workforces, indicating a recognition amongst US professionals that AI is offering new and differentiated employment opportunities as capabilities are developed.
The 2021 research follows IFS' 2019 study, which found that the UK was leading the charge for AI adoption in core industries, with 99% planning to invest in the technology vs 80% in North America and 83% in Europe. However, IFS' 2021 research revealed that despite UK workers' seeming lack of concern that robots would take their jobs, more needs to be done to educate people about the value AI will bring.
According to the findings, a huge 40% of UK consumers don't believe AI could bring any benefit to the brands they buy from, vs just 27% globally. Of those surveyed, just 31% of workers felt it would be beneficial to have AI applications to guide them on courses of actions and decisions, compared with 70% of American professionals and 52% overall, further indicating British scepticism for the technology.
Driving value from AI 
AI is seen today as one of the most innovative and promising areas for workplace and workforce management. It is thought that AI will remove some jobs from the market, but it will also create others return. 
"AI has the potential to supercharge efficiencies, automate laborious tasks and improve decision making, but as our findings show, fears that workers will lose out to the technology remains high in a number of markets, which could delay adoption," said Bob De Caux, VP AI and Automation, IFS. 
"And with many businesses implementing AI without a clear understanding of what they want it to achieve, it's hardly surprising that workers may not be aware of the advantages the technology can bring. To derive value from AI, it is critical that companies first have a complete view of the enterprise and architect their businesses around delivering the all-important end result - the moment of service. Only through this approach will they be able to truly understand what they want to achieve by implementing AI, and know where AI will be most effective."