C3.ai launches digital transformation institute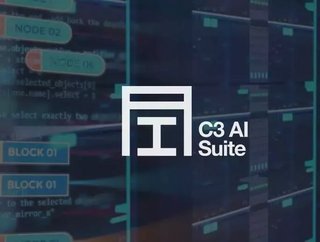 Tech company C3.ai has teamed up with an all-star cast of collaborators, including Microsoft and several prestigious educational institutions. Partneri...
Tech company C3.ai has teamed up with an all-star cast of collaborators, including Microsoft and several prestigious educational institutions.
Partnering with Princeton University, Berkley, the Massachusetts Institute of Technology and others, C3.ai has launched two new initiatives to develop research and innovation within the field of artificial intelligence (AI):
C3.ai Digital Transformation Institute: Pooling the research assets of several leading institutions, this project will seek to drive the widespread adoption of AI in business, government and wider society. 

C3.ai DTI First Call for Research Proposals: Designed to create a dialogue between researchers, academics and concept developers, C3.ai is hoping to tackle a timely subject and hopefully accelerate the finding of a solution: the COVID-19 pandemic.
Thomas M. Siebel, CEO, presented the projects as a unique opportunity to bring together the best minds from every aspect of the tech industry and unite their abilities for the greater good of society. 
"We have the opportunity through public-private partnership to change the course of a global pandemic […] I cannot imagine a more important use of AI," he stated.
Using AI to combat the coronavirus pandemic
According to C3.ai's press release, the topics to be explored by the initiatives will include but are not limited to:
Applying machine learning and other AI methods to mitigate the spread of the COVID-19 pandemic

Genome-specific COVID-19 medical protocols, including precision medicine of host responses

Biomedical informatics methods for drug design and repurposing

Design and sharing of clinical trials for collecting data on medications, therapies, and interventions

Modeling, simulation, and prediction for understanding COVID-19 propagation and efficacy of interventions

Logistics and optimization analysis for design of public health strategies and interventions

Rigorous approaches to designing sampling and testing strategies

Data analytics for COVID-19 research harnessing private and sensitive data

Improving societal resilience in response to the spread of the COVID-19 pandemic

Broader efforts in biomedicine, infectious disease modeling, response logistics and optimization, public health efforts, tools, and methodologies around the containment of rising infectious diseases and response to pandemics, so as to be better prepared for future infectious diseases
There is a fund of US$5.8mn available for awards and grants to ensure that leading ideas receive the developmental attention they require. Microsoft will be providing technical assistance, as well as unlimited use of its Microsoft Azure cloud platform. 
SEE ALSO:
C3.ai will also be providing thorough utilisation of its entire suite. In addition to these core technologies, a Blue Waters supercomputer from the National Center for Super Computing Applications at UIUC will be made available.
"We're excited about the C3.ai Digital Transformation Institute and are happy to join on a shared mission to accelerate research at these eminent research institutions," commented Eric Horvitz, Chief Scientist at Microsoft.
"As we launch this exciting private-public partnership, we're enthusiastic about aiming the broader goals of the Institute at urgent challenges with the COVID-19 pandemic, as well as on longer-term research that could help minimize future pandemics."
Fostering a tech community
More than simply a vehicle to drive the uptake and optimisation of AI, C3.ai is adamant about developing a strong tech community that transcends national borders and allows global innovation to rise to the fore. 
Bringing together so many companies and research institutions and combining all of the flourishing tech trends of the moment (IoT, AI, machine learning, Big Data and analytics), the project is certain produce impressive results.
Further incentives for participation include research grants, opportunities for future curriculum development and the chance to further align institutions with the tech requirements of the private sector.