China's ageing population and the future of automation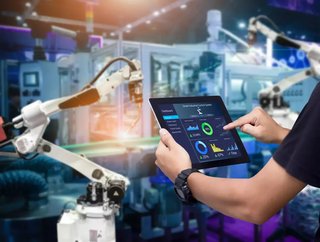 China, the World's most populous, country sees big drop in people of working age and expansion of automation across industries
Automation and its expanding are two of tech's favourite buzzwords right now, but in terms of current and future employment, how will economies with ageing populations adjust?
The rise of artificial intelligence, machine learning and automation has many advantages for industry and enterprise in all parts of the world, by freeing up the less manual tasks and reducing work intensity for people who are then able to focus more on more valuable, high-impact tasks.
However, companies such as the Chinese e-commerce giant, JD.com, have been pushing forward automation in order to boost efficiency, affecting employees' scope and work remits. This trend among all sorts of different industries, along with the changing demographics of an ageing population, decline of the working age population and therefore the total labour force means the world's second largest economy faces some new big challenges.
According to online database and forecasters, Global Demographics, China's total labour force is projected to decline by 13% over the next two decades.
Why does the combination of such demographics and expansive automation throughout the workplace matter?
Despite the authorities rolling back the once notorious one child policy in 2016, allowing couples to have two children, births have dropped, falling by 15% in 2020, according to analysis of a public security report (mps.gov.cn). On top of this, the country's working age population shrank by more than 5 million over the last decade as the birth rates fell, according to its National Bureau of Statistics - meaning there is now an ageing population and less people of working age at the same time.
Together with this shift in human geography, automation is also moving out of the more traditional and obvious workplaces such as a factories and warehouses. China is now pushing forward in technologies such as driverless cars as part of its broader tech battle with the USA. WeRide, one start-up in the city of Guangzhou, which has become a major testing hub for autonomous vehicles, is developing driverless cars and buses.
But how will this then affect the skillsets and future careers of people of working age?
Although such widespread automation could solve some of the issues around the ageing population and shortage of workers, the move could also replace jobs, for example, such as taxi drivers. The amount of automation could, in fact, also lead to more job losses: McKinsey estimates that from 2018 to 2030, up to 220 million workers – or 30% of the country's population – may need to change their occupation.
That will be a big challenge for employers, employees and also for the government and society as a whole. And it is probably the case that China won't be the only country to experience such fundamental shifts in industry.