Exclusive Q&A: Infosys Consulting's John Gikopoulos on the future of AI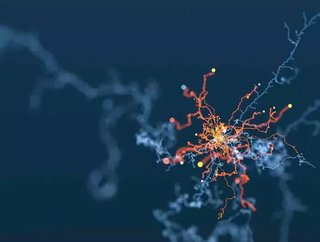 John Gikopoulos, Partner & Global Head AI & Automation, Infosys Consulting, answers questions on the future of artificial intelligence and his c...
John Gikopoulos, Partner & Global Head AI & Automation, Infosys Consulting, answers questions on the future of artificial intelligence and his company's work.
Gigabit Magazine: Is the true potential of AI relatively untapped at this current moment?

John Gikopoulos: The potential for AI is enormous, and whilst its application in an organisational context is resulting in demonstrable benefits for businesses of all sizes, there's a wider societal and cultural benefit that it can have for everyone. We recently commissioned an independent survey of 1,000 large organisations around the world, operating in a variety of verticals, in order to gauge their position in the midst of digital transformation and the embrace of technology—and we saw that whilst a little more than half were using AI in one form, universal adoption is still some time away. We see a truly digital organisation as one that embraces digital at its very core; incorporating optimised processes and operations driven by data and intelligence. 
Would you say collaboration and cooperation is key to the development and innovation of new technologies?
Collaboration and cooperation between stakeholders is indeed the key here. In the finance world, for example, technologies such as AI are well positioned to predict and avoid threats. As with other successful implementations of AI, consistency and unity across enterprise systems and platforms for both financial institutions and tech firms can maximise efficacy. With quite literally zettabytes of financial data across numerous systems from a number of sources, it's important for it to be managed in a smart way that incorporates data protection at the core. 
Here at Infosys, we offer Managed Services to enhance the workplace experience on a collaboration continuum. Workplace technologies are evolving fast, demanding not only service management of digital workplace environments, but also governance, change management, training, and enablement services, in order to ensure that organisations leverage new features and services effectively. 
What are the key challenges facing businesses when investing in AI and how can corporations overcome these challenges?
It should be no surprise to say that the greatest challenge businesses face when integrating AI centrally into their operations, is the presence and associated overreliance on legacy systems and prohibitive processes that serve as barriers to operational agility, adaptability, and flexibility—and ultimately serve more as an inhibitor to success in the face of intense competition with those making the most of such technologies. 
Taking a traditional large organisation, for example; one with silo-based ERP systems, with scattered data across a variety of systems and touchpoints—integrating AI successfully could prove to be quite a challenge, and any such integration would likely not be implemented in a way that is as efficient and effective as it could be. Overcoming legacy implementations such as these, into an interdependent, interconnected, and integrated platform is the key to success for many of these organisations. One area in which organisations can achieve this, of course, is with the cloud. The migration of services and platforms away from those on-premises, or at the very least integrating them with cloud-connected APIs, can go some way into centralising disintegrated platforms and modernising corporate systems. 
Is the digital skills gap hindering innovation and how important is it for firms to upskill their workforce when implementing intelligent and automated technologies?
AI and digital transformation is a critical element of organisational growth in the 21st century—and as technologies like AI continue to develop and proliferate inside an organisation, so can the associated skill gap if effective support and training is not correctly implemented. And with a widening skill gap, so does the risk of hindered innovation or, at the very least, a reduction of effective adoption of newer technologies. For this reason, it is critical for organisations to place a deeper emphasis on skills agility amongst its employees. 
Here at Infosys, we see reskilling as the cornerstone of our business—and we incorporate it into our talent development in a number of key ways. One, is a deep learning ecosystem enabling our teams to access world-class educational resources from a variety of internal and external sources. We have forged partnerships with content providers like Udacity and Coursera, plus with academic institutions such as the Rhode Island School of Design to stimulate digital and creative skills within our teams. 
Learning and education is a core value of our business, and we believe it's imperative to diversify the mix of our talent as much as possible. When searching for new talent, we're moving beyond STEM graduates, instead looking beyond and recruiting those from adjacent skills and upskilling them on newer technologies. 
Is Infosys currently working on any transformative AI products or services?
Infosys has delivered nearly 30 projects for clients using AI and has deployed a number of systems that replicate human decision-making in areas such as financial service regulation and ticketing of IT issues. This has enabled productivity improvements by up to 40% and has saved customers millions of dollars annually.
Enterprises need AI for complex modelling of a problem, based on a detailed understanding of the existing business processes and wider business challenges.  Currently, Infosys is working with global clients to use AI to address a variety of business challenges. We're presently developing solutions based on AI and our KBE platform to solve complex problems in the engineering space.
One of our key solutions today is Nia, which brings together big data/analytics, machine learning, knowledge management, cognitive automation, NLP, and more, into one single platform that is flexible and modular to changing business needs. By unifying all these aspects, Nia enables our customers to capitalise on the wealth of data and intelligence available to them—and apply enormous processing power to support and drive creative decision making.
How do you expect AI to develop during the course of the next five years? What key predictions can you make?
We recently conducted research into the maturity of AI and society's move toward purposeful artificial intelligence. Speaking to 1,600 senior decision makers at large organisations across the world, we found that AI is a long-term strategic priority for innovation, with 76 percent citing its deployment as fundamental to strategic success. 
We've seen a clear link between an organisation's revenue growth and its AI maturity too, with those organisations reporting faster growth in revenue are typically more likely to be further ahead when it comes to AI maturity. 
Ultimately the benefits of AI will eventually spread beyond organisations themselves, as the wider societal benefits become clear and abundant. The majority of senior decision-makers in large organisations believe that AI will deliver positive societal and economic change in the years to come, and we see the same.