The five most underrated uses for AI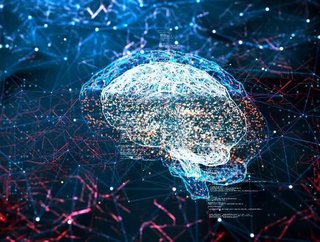 As internet speeds improve and technological innovation advances, AI is becoming an increasingly important concept to help developers deal with large am...
As internet speeds improve and technological innovation advances, AI is becoming an increasingly important concept to help developers deal with large amounts of data. 
AI is a catch-all term for multiple advanced technologies, including machine learning (ML), neural networks, natural language processing, and voice recognition. 
An extremely wide range of programs and devices are now able to gather and process data – from cars, to smartphones, to home appliances. AI programs can process information far quicker than humans, and in most cases with a higher level of accuracy. 
It's no surprise that AI is being included in an increasing variation of applications, but it may come as a surprise just how widely AI is used. Here are some everyday uses for AI that you might not have considered. 
Personalise your experience on social media
You might not have stopped to consider it, but your social media pages are individually curated just for you, through the power of AI. AI affects almost every aspect of your social media use, on sites such as Facebook, Instagram, Twitter and Snapchat. The feeds that you are presented with are usually taken from pages that you have 'liked', but AI decides which posts, people and pages you are most likely to want to see. 
Many small businesses complain that after Facebook changed their algorithm, they are only able to reach a small fraction of their customers. The advertisers you do regularly see have paid a hefty price to allow AI to show ads to customers who may be interested based on their online behavior.
It's not just your newsfeed. Twitter uses neural networks to crop images to maximise their aesthetic output. For this, machine learning studies eye-tracking that records the area people look at first in a photo. This means AI can even understand which parts of images are most appealing.
AI tracks your usage patterns on social media, web searches, and other online behaviors, and uses the data to personalise your social media experience.
Email filtering and categorisation
AI technology largely powers your email spam filter. Simple rules-based filters are no longer effective against spam, as spammers are quick to modify their message so it passes the filter. Instead, AI spam filters continuously learn from signals, such as the words in the message and message metadata. The AI filter can provide personalised results according to your own definition of spam. Using machine learning algorithms, Gmail filters 99.9% of spam. 
SEE ALSO: 
According to a research paper titled "The Learning Behind Gmail Priority Inbox," those with Priority Inbox spent 6% less time reading email and 13% less time reading an unimportant email.  Those using AI email filters save time and effort, while increasing the likelihood that important emails will make it to the inbox.
Prevents fraud in banking/personal finance
The volume of daily transactions is too high for financial institutions to manually review each transaction. However, AI-powered systems can learn the types of transactions each customer usually makes and identify fraudulent ones. 
FICO, a prestigious firm that creates credit ratings used for determining creditworthiness, uses neural networks for fraud detection. Factors that affect the neural network's results include recent transactions, frequency, transaction size, and retailer type involved. According to a report from the Massachusetts Institute of Technology (MIT), machine learning can also help reduce a bank's losses on delinquent customers by about 25% just by using AI to identify which customers are good candidates for credit. 
Easy online shopping
When searching for a product online, websites will often present a list of suggested purchases. Based on a customer's browsing and purchasing history, these suggestions are designed to increase sales and attract the customer. 
For this purpose, Amazon relies on artificial neural networks, and recommenders increase sales significantly.  
In a press release, MasterCard revealed that they lose 13 times more revenue due to false declines than to fraud. AI helps learn customers' purchasing patterns and minimises the number of legitimate transactions that are falsely identified as fraudulent. 
Mobile Use 
AI is increasingly found as a feature of smartphones. For example, the voice-to-text feature included with most smartphones is powered by AI. As Amazon's AI-powered personal assistant, Alexa has become a cultural phenomenon as well as a useful tool for navigating a smartphone's functions. Google also uses neural networks to enable voice search.  Microsoft claims that they have developed a speech-recognition system that can transcribe voice more accurately than humans. Even cameras are using AI to take better photos.
The AI Invasion
Many AI concepts are still in the infancy stages of development, with major upgrades and AI applications that are increasingly diverse on the very near horizon. AI is already a daily part of life, and can be used to protect, target, warn and study large numbers of people in order to streamline services and make predictions about how a market might behave. AI is quickly becoming part of everyday life, and the future of AI can't help but shape the future of our technologically driven society.