How artificial intelligence is rewriting the BPM rulebook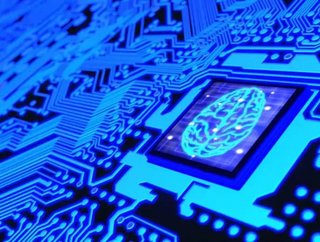 Artificial intelligence (AI) is creeping into many facets of business: from corporate strategy, to customer service interactions, research and new produ...
Artificial intelligence (AI) is creeping into many facets of business: from corporate strategy, to customer service interactions, research and new product development, among other disciplines.
However, one of the lesser-known applications for AI is the way that it can entirely change how we design and manage our operational business processes.
Optimising one's business process management (BPM) has always been at the heart of any large enterprise operations.
But today, we're at a crucial - and perhaps quite unnerving - tipping point: the cost of implementing cognitive robotic process automation for basic functions is becoming more cost-effective than having interns or junior staff handling those activities.
As AI becomes even more cost-effective, while also growing in sophistication, businesses can expect it to sculpt a new era in BPM.
From efficiency to value
AI is beginning to have an increasing impact at all levels of BPM, starting from the lower-level functional tasks and process automation, all the way up to the highest-levels of enterprise restructuring and strategic decision-making.
Moreover, in certain fields, AI's impact is already very clear. For example, a medical insurer that has to process claims from different in-hospital service providers.  We're seeing AI help them to 'connect the dots' and work out which claims relate to which customer's hospital visit, ultimately building a clearer picture of a patient's hospital stay.
These insights inform everything from pricing, to enhancing the way that medical providers submit claims, to improving customer experiences by getting to know their customers more deeply.
Staying with a medical theme, AI-driven natural language processing can allow hospitals aggregate dictated notes from doctors, alongside clinical test reports, bouncing them off an entire online community of medical research. This could then be used to populate everything from the blood tests that need to be ordered, to the prescriptions that need to be filled. Whereas for insurance companies AI can take over fraud management by analysing the diagnosis, treatment and customer details automatically. This will drastically improve the customer service by reducing the claim processing times and manual interventions and fraud checks. 
Whatever the field, AI helps to elevate BPM away from a simple focus on efficiency and cost-cutting, towards becoming a strategic pillar of the organisation that improves the lives of both staff and customers.
From internal to external
Traditionally, BPM would focus largely on the internal operations of a firm, although this insular approach is completely upended by the arrival of AI. Now, companies can draw insights from the vast atmosphere of the digital world and use that information to inform smoother BPM.
Consider Amazon.com for example.  They have integrated social media sentiment, online customer behaviour analysis and other ways of tracking the popularity of consumer goods. Armed with this knowledge, they're able to reliably predict the quantities of certain products that need to be ordered and pipe this data directly into their business processes. Decisions such as reordering levels, maintaining the production/manufacturing/supply chain, can now be taken by AI powered systems instead of human beings.
By being able to 'see into the future', Amazon's warehouses have the perfect quantities of goods. Customers are rarely disappointed, there is rarely a surplus of goods, and Amazon is able to negotiate great deals with manufacturers.
Amazon's adaptable, fluid operational processes - which have been heavily guided by AI ever since the earliest days of the technology - are perhaps one of the reasons for its ascent to one of the world's most dominant companies.
The field of AI (in the broadest sense of the word) is rapidly developing, incorporating a number of advances in data mining, data structuring, deep learning, cognitive intelligence, and the like.
We're growing in confidence, where we're using AI not only to present information and suggest actions, but also having the trust to actually implement changes in operational processes. Ultimately, we'll only be limited by our imaginations, and that as AI tools ingest greater and greater volumes of data, they can only become more useful.
With every step, our AI-powered systems gain a deeper understanding of why certain business decisions were made, and what the results were… applying advanced analysis to find a more optimal outcome.
With the world abuzz with the potential of AI, it's an incredibly exciting time to be in the operations management or BPM field.
Sumit Sharma is an Enterprise Architect at In2IT Technologies