HPC and AI are driving results in healthcare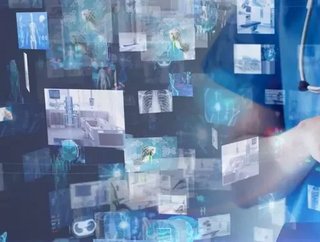 Christopher Huggins takes an in-depth view on high-performance computing and artificial intelligence in the health sector...
Healthcare is an industry benefitting from the adoption of AI and HPC. While technology has always been central to the advancement in medical research, pharmaceutical development, and treatment, HPC is helping to turbocharge the sector. Add the adoption of 5G and IoT sensors and we're going to witness an explosion of data and analysis that will transform the healthcare industry, resulting in better and more personalised medicine for us all.
Thanks to the democratisation of technologies such as artificial intelligence (AI) and high-performance computing (HPC), businesses of any size and from any industry can now gain a competitive edge by harnessing the power of data. The modular building block approach of deployment-ready solutions bring speed and flexibility by allowing for quick set-up and easy scaling. Add the convergence of HPC, data and analytics and AI, and the healthcare sector is set to become data-driven and more able to respond faster in more personalised ways.
Big data leading to big advancements in healthcare
Life sciences and medical research organisations – particularly genomics and precision medicine – are applying AI in remarkable ways thanks to machine learning models trained using data from previous lab experiments. By looking into our genetic design, researchers can approach each medical case with incredible accuracy. They can customise treatment models to prescribe the most effective drugs, whilst at the same time avoiding side effects.
The Translational Genomics Research Institute (TGen ), for example, uses AI and HPC to convert discoveries on diseases into patient treatments. It requires manipulating massive quantities of data—moving it, securing and managing it, and quickly processing it, particularly given that speed is imperative in the fight against rare diseases. By taking the modular approach with the Dell EMC Ready Solution for HPC Genomics, the team at TGen managed to reduce genome sequencing time from two weeks to less than eight hours. And the faster researchers can get to the bottom of the enormous quantities of data, the faster they can get treatment to those who need it. 
Accelerated genomic sequencing has also had a significant impact on the way TGen participates in the global fight against Covid-19. Viruses have a DNA blueprint just like any other living organism, and using the insights gained through this 'building blocks' approach has meant faster understanding of the sub strains of the virus, its infectiousness, and a modelling on how it spreads through a population. With the power of HPC, TGen can begin to unravel the genetic components of Covid-19 to understand the virus and how best to treat it.
Using data to drive personalised healthcare
Personal smart devices mean more data to drive health insights. While the idea of a futuristic hospital conjures a great image, I think the next five to ten years will see truly smart households driving health outcomes through better monitoring at the edge and fast medical responses. We are already well accustomed to wearing devices to track our exercise and fitness levels. Interpreting that data with AI and HPC will aid in early diagnosis of health problems and help to set the appropriate pathway for treatment. Imagine a time when an individual can confidently and accurately understand their health condition before even speaking to a doctor. It's that kind of HPC application which sparks my excitement, and I hope is the not-too-distant future of healthcare.
Technology that advances humanity
As access to AI and HPC becomes part of medical researchers every day, we can expect to see more organisations begin to reap the rewards by integrating AI into their infrastructure. We can anticipate that the market will continue to expand as the three technologies of HPC, AI and data and analytics solutions and tooling converge. We will see the adoption of GPUs continue to drive AI, which will pave the way for a new line of Intelligent Processing Units (IPUs). Combined, this will further accelerate the role of data across all industries and while adopting new ways of working can seem daunting for organisations, technology vendors are well-positioned to help businesses navigate unfamiliar terrain.
Another project that is seeing the value of AI in future bioinformatics for public health is the Cloud Infrastructure for Microbial Bioinformatics (CLIMB) project. The CLIMB-BIG-DATA project is a collaboration of HPC specialists between Warwick, Birmingham, Cardiff, Swansea, Bath and Leicester Universities, the MRC Unit The Gambia, the London School of Hygiene and Tropical Medicine and the Quadram Institute Bioscience. Providing leading infrastructure for the microbial bioinformatics community in the UK, the 5-year initiative includes distributed computing resources, a large pool of shared storage, enhanced system and workflow management tooling and analytics applications. The CLIMB project is part of a growing effort to broaden access in a compliant way through cloud interfaces, unlocking systems previously siloed by university and industry research labs, and marks a giant leap into the mainstream for genome sequencing. It will allow the continued development of new therapies and prognoses for some of the world's most challenging illnesses.
Medical research has already achieved massive success through the use of HPC, and as we enter this new wave of data growth, I'll be paying close attention to how AI and HPC continue to advance healthcare. By automating baseline data interrogation, humans are free to focus on the finer points of research and discovery. For the areas of medical research and healthcare, HPC will be the key in the fight against rare diseases, paving the way for a new era of preventative healthcare.
Christopher Huggins is director, Data Centric Workloads, HPC & AI Sales, EMEA for Dell Technologies