Japan's top three cities for startups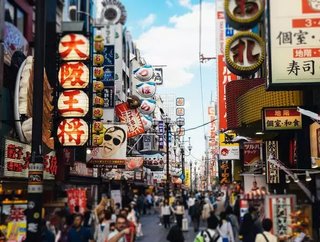 Traditionally, the Japanese business landscape has been defined by large corporations with conservative methodologies and investment strategies. In the...
Traditionally, the Japanese business landscape has been defined by large corporations with conservative methodologies and investment strategies. In the past few years, however, the country has begun to experience a sea change.
Increasingly, Japanese corporations are pouring significant venture capital into the country's startup scene, and their efforts are starting to bear fruit. Here's Gigabit Magazine's breakdown of the three best cities in Japan to establish a new startup, according to a recent report by RocketSpace. 
Tokyo - innovation at scale 
One of the most highly populated urban environments in the world, with a reputation for a high quality of life supported by smart city innovation and thriving business and technology ecosystems, Tokyo is the nerve centre of Japan's booming startup scene. 
The city's startup ecosystem is valued at $14bn and is home to almost 1,200 software startups. Also represented are companies in the fintech, convenience service, robotics, digital manufacturing and e-commerce sectors. 
According to Silicon Republic, Tokyo's scene is "characterised by a lot of M&A and IPO activity with traditional businesses either buying tech firms or creating funds to back start-ups." 
Startups to watch in Tokyo include: drone parts manufacturer, Aeronext;  cashless kiosk-in-a-fridge or unmanned convenience store service provider, 600; employee training management software company Coursebase; and AR sports platform provider MeLeap. 
SEE ALSO: 
Osaka - the capital of public and private sector cooperation 
Often overshadowed by its bigger, louder sibling, Tokyo, Osaka is emerging as a startup leader in its own right, a process helped in no small way by government programs like J-Startup. Created in 2018 by the Ministry of Economy, Trade, and Industry (METI), the J-Startup Program is an incubator for Japan's best and brightest startups with the explicit goal of "creating unicorns". 
The city has around 1,000 early-stage startups and is a formidable commerce hub, playing host to approximately 180,000 businesses, the second-most in Japan. 
Osakan startups involved in the J-Startup Program to watch include: industrial chemical equipment company Microwave Chemical; computer visual processing disruptor Architek; and Quantum Biosystems, a company using quantum mechanics to revolutionise DNA sequencers.
Fukuoka - the Silicon Valley in the East
The city with the highest population growth rate in the country, Fukuoka has a well-deserved reputation as the home of a new generation of innovators in Japan. The city's government has, according to RocketSpace, dramatically lowered tax rates for startups, "enabling founders to more easily start a new company. Fukuoka has also implemented widespread regulatory reforms, making it easier to launch a business. This is due, in part, to Mayor Soichiro Takashima's initiatives to grow Fukuoka into a hub of startups, technology, and services," and has special designation as a National Strategic Special Zone, as part of an ongoing program to encourage innovation. 
Driven by the increasing influx of visitors to the country - 31mn tourists and business travelers visited Japan in 2018 and that figure is predicted to reach 40mn by 2020, particularly given the fact that it is slated to host the Olympics, Paralympics, Rugby World Cup, World Masters Games and Osaka World Expo in the next few years - J-Startup is working to support Kotozna, an AI-powered NLP startup aiming to solve the extant language barriers that are higher in the country than in most other developed nations. 
According to the Japan Times, "Kotozna has come up with several solutions using artificial intelligence and cutting-edge technology to combat language barrier issues. The company intends to further its product development to combine these solutions to contribute to the much needed regional revitalization of Japan's countryside."