Technology Special: What Is AI?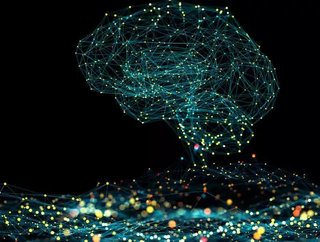 We take a deeper look at what is meant by artificial intelligence, its uses and how it works. What is AI? Artificial intelligence (AI) is a wide-rangi...
We take a deeper look at what is meant by artificial intelligence, its uses and how it works.
What is AI?
Artificial intelligence (AI) is a wide-ranging branch of computer science concerned with building smart machines capable of performing tasks that typically require human intelligence. AI is an interdisciplinary science with multiple approaches, but advancements in machine learning and deep learning are creating a paradigm shift in virtually every sector of the tech industry. 
The different types of AI:
At a very high level, artificial intelligence can be split into two broad types: narrow AI and general AI.
Narrow AI - Narrow AI is what we see all around us in computers today: intelligent systems that have been taught or learned how to carry out specific tasks without being explicitly programmed how to do so. This type of machine intelligence is evident in the speech and language recognition of the Siri virtual assistant on the Apple iPhone, in the vision-recognition systems on self-driving cars, in the recommendation engines that suggest products you might like based on what you bought in the past. Unlike humans, these systems can only learn or be taught how to do specific tasks, which is why they are called narrow AI.
There are a vast number of emerging applications for narrow AI: interpreting video feeds from drones carrying out visual inspections of infrastructure such as oil pipelines, organizing personal and business calendars, responding to simple customer-service queries, coordinating with other intelligent systems to carry out tasks like booking a hotel at a suitable time and location, helping radiologists to spot potential tumors in X-rays, flagging inappropriate content online, detecting wear and tear in elevators from data gathered by IoT devices, and so much more.
General AI - Artificial general intelligence is very different, and is the type of adaptable intellect found in humans, a flexible form of intelligence capable of learning how to carry out vastly different tasks, anything from haircutting to building spreadsheets, or to reason about a wide variety of topics based on its accumulated experience. 
What is machine learning?
Machine Learning is the science of getting computers to learn and act like humans do, and improve their learning over time in autonomous fashion, by feeding them data and information in the form of observations and real-world interactions.
One of the most common mistakes among machine learning beginners is testing training data successfully and having the illusion of success; Domingo (and others) emphasize the importance of keeping some of the data set separate when testing models, and only using that reserved data to test a chosen model, followed by learning on the whole data set.
In terms of purpose, machine learning is not an end or a solution in and of itself. Furthermore, attempting to use it as a blanket solution.
Check out some of our articles on artificial intelligence: