Three vital considerations for strategic AI implementation
By Vijayanta Gupta, Global VP, Product & Industry Marketing, Sitecore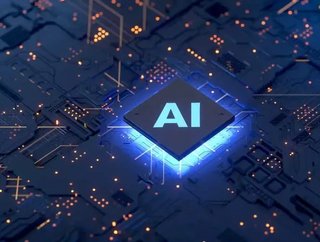 Artificial intelligence has started playing an important role in customer experience and marketing. It is generating predictions about what customers...
Artificial intelligence has started playing an important role in customer experience and marketing.
It is generating predictions about what customers are likely to want, when potential demand will arise or propensity to switch will occur, and which channels they are most likely to engage on. As a result, AI is critical for brands wanting to improve their capabilities to offer personalised experiences.
What's more, there is a strong business case for investing in AI to deliver high-quality personalisation at scale. Personalisation is key to customer loyalty and experience – Google found that only 43% of UK customers felt that retailer websites got to know their preferences or personalised content for them. Enhancing the ability to engage with customers on an individual basis is critical for brand success. 
But investment alone is not enough. For AI to provide effective personalisation, it must be leveraged appropriately by a gradual rollout of progressively sophisticated use cases while respecting consumer privacy. 
For successful personalisation, business leaders must develop a clear strategy for implementation, look beyond initial hurdles, as well as establish governance to ensure utilisation and value realisation.  
Develop a clear strategy first 
It's essential to understand that merely having AI and machine learning capabilities does not guarantee that a brand can offer a higher quality of customer experience. To see significant improvements, organisations must decide what customer experience problem they are aiming to solve, which data sets they need, and how they are going to use them to remove the particular pain-points that customers face. 
Whether a brand wants to convert more website views to purchases, increase the number of customers returning to the site, offer a smoother transition across different touchpoints or improve online self-service, these priorities must be decided from the outset. Then, the right data can be collected and harnessed to address it. With an overwhelming amount of data being generated and compiled by companies, this is an effective way to streamline efforts and ensure the most critical issues are dealt with first. 
SEE ALSO:
A great example of this is with brand Footasylum who is reaping the benefits of strategic AI implementation. It focused first on friction in the customer journey between stores and the web by using AI to link in-store purchases with online systems such as loyalty schemes, to create a single customer view. It can now predict which customers are most likely to purchase particular products and when. As a result, it has seen an 8,400% return on ad spend. 
Look beyond the initial hurdles
Initial adoption costs and deployment complexity are two of the critical barriers to AI adoption. While AI can remove the manual, time-consuming, and the often terrifying challenge of making vast amounts of data actionable, just like any new technologies, the initial set-up can feel overwhelming and labour intensive.
Moreover, the skills required to implement this technology might mean that organisations face the added time and expense of employing dedicated data scientists and adjusting to a new level of cross-functional collaboration that might seem unnatural at first. As a result, organisations may feel that now is not the right time to invest in AI.
However, businesses should consider the long-term benefits of this investment. If AI is implemented strategically, the future pay-off will be enhanced capabilities for personalisation, improved customer experience, and increased sales. For example, a recent Deloitte study found that customer-centric companies were 60% more profitable compared to companies that were not focused on the customer.
Establish governance 
AI promises to be magical, and even if it turns out that way, organisations will not embrace AI automatically. For most, utilising AI to enable increasingly sophisticated customer experience use cases will necessitate adjustments to their working practices hard-wired into their psyche. 
Establishing governance that reiterates the vision regularly to everyone, cross-pollinates best practices, celebrates staff that are using AI successfully, empathises with and provides coaching to teams through this process of change, and most importantly keeps excitement and energy levels high, will be exceptionally critical for successful long-term adoption of AI.   
In conclusion, it's key to remember that although AI has great potential to offer tailored experiences for customers, the initial investment does not automatically guarantee quality personalisation and a return on investment. For that, a solid foundation and governance must be put in place by understanding where customer experience can be improved, outlining a strategy for implementation and removing data from silos. Then, AI has the power to offer real value to customers and meet or even exceed their expectations.
By Vijayanta Gupta, Global VP, Product & Industry Marketing, Sitecore