Volvo And Waymo Partner To Build Self-Driving Cars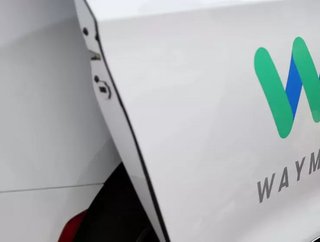 Volvo Cars and Waymo are partnering to build autonomous vehicles, we take a look at what this partnership will bring to the field...
Who is Waymo?
Waymo is an American autonomous driving technology development company. It is a wholly-owned subsidiary of Alphabet Inc. Waymo originated as a project of Google and became a stand-alone company in December 2016. It has been working on self-driving technology since 2009. Waymo's mission is to make it safe and easy for people and things to get where they're going. The Waymo Driver can improve the world's access to mobility while saving thousands of lives now lost to traffic crashes. 
Volvo & Waymo:
The two companies will focus on different areas of production; Waymo will focus on the artificial intelligence and certain hardware, including cameras, lidar and radar, for the automated "driver." In addition, Volvo will design and manufacture the vehicles. The companies said Waymo will work with Volvo's global brands, including Polestar and Lynk & Co.
Volvo has a separate agreement to deliver vehicles to ride-hailing company Uber, who will equip to operate as self-driving vehicles. Volvo Cars is continuing to deliver vehicles to Uber. Uber's development of self-driving vehicle technology was disrupted after a self-driving Volvo SUV operated by Uber struck and killed a pedestrian in Arizona in 2018. More recently, Uber has been slashing costs and staff to offset revenue lost to the COVID-19 pandemic. Chief Executive Dara Khosrowshahi has said Uber is open to using competitors' technology.
The Waymo-Volvo deal marks a return by Waymo to its early goal of rethinking how cars that can pilot themselves should look. Since retiring its Firefly self-driving car in 2017, Waymo has retrofitted its software and sensors into conventional vehicles such as Chrysler Pacifica minivans. Waymo is also developing technology for self-driving commercial trucks.
Waymo earlier this year raised $3 billion in its first external investment round. Waymo said it will continue working with Fiat Chrysler, Jaguar Land Rover and the Renault Nissan Mitsubishi Alliance. 
Waymo and Volvo have not disclosed when or where they expect to launch their new joint ride-hailing vehicle.
Waymo's response to COVID-19:
Waymo is working closely with external organizations to provide support to the local communities we live, work, and operate in. Firstly, they ahve donated to local organizations including the AZ Coronavirus Relief Fund, Give2SF, and the Silicon Valley Community Foundation. They have also increased our employee donation matching given these unprecedented times. Also, the company's hardware and supply chain teams have helped source, manufacture, donate, and distribute thousands of items of PPE -- including masks, face shields, and other supplies -- to hospitals in need. Lastly, Waymo engineers and program managers are supporting these institutions in their efforts to develop less-invasive, lower cost ventilators for the treatment of COVID-19 patients.
Volvo's response to COVID-19:
Volvo aims to protect their employees and they do this through; suspending production in their global manufacturing operations, they have expanded cleaning and sanitization throughout their facilities, a majority of their working employees are performing their duties from home in an effort to reduce the spread of the virus, their open workshops have installed safety zones for employees and drivers to minimize the risk of spreading the virus and finally the workshops offers toilets to drivers so that the employees and drivers don't need to share facilities.
To protect their customers, they are; prioritizing the workshop and spare parts operation to keep customers rolling so that they can deliver food and medicine to societies, they are helping customers manage their financial needs and the unique demands they may be facing in today's environment, the customers can always contact Volvo with any questions or concerns they may have about financial services, in addition they have financing programs and services that can be tailored specifically for customers, whether they need help with existing trucks, buses and construction equipment, or they would like to purchase more. During the outbreak they provided a free online medical service through a clinic app for all 30 000 000 truck drivers in China.