Abhijit Dubey: from Silicon Valley consultant to NTT CEO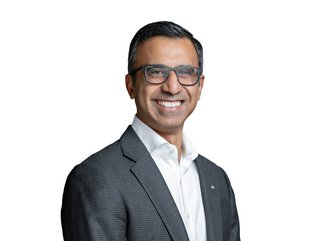 Abhijit Dubey, Global CEO at NTT Ltd
Abhijit Dubey, Global CEO at NTT Ltd, speaks about his 20-year journey from career consultant to being tasked with expanding NTT's business outside Japan
Abhijit Dubey is Global Chief Executive Officer for NTT Ltd, a member of the Board of Directors for NTT Ltd, and a member on the advisory board of NTT Venture Capital.
At McKinsey & Company – where he was Senior Partner and core leader of the Global Tech, Media and Telecom Practice – Dubey advised technology companies for over 20 years on a range of topics, including strategy, go-to-market transformation, product and software development, operations excellence, organisational effectiveness, M&A, and post-merger integration.
Founding McKinsey's cloud practice in 2004, Dubey led the North America Software sector for several years and co-founded its internal venture organisation, chartered with transforming McKinsey into an asset-based consulting firm.
From career consultant to Global CEO
As Dubey described in an interview with Technology Magazine, there are a number of changes in management styles between the fast-moving, Silicon Valley-style approach and the characteristics of an organisation with a more traditional structure, like NTT Ltd.
"My experience has been that both styles are far more powerful when they coexist," he explains. "In Silicon Valley, there is a mindset to move fast, to be disruptive, and to take risks. The overwhelming focus is on intellectual property differentiation or product or technology differentiation. And, by virtue of that, a lot of the talent is more logic-driven. So it's more about winning the minds of the people.
"If you switch over to a very traditional Japanese company – even though NTT Ltd is a global company with global leadership and employees – there are differences. Because they take a very long-term and patient perspective, there is less risk-taking. Instead of focusing purely on technology or superiority, there is a real focus on quality and quality of delivery.
"Instead of winning just minds," he says, "I think there's a lot of focus on winning the hearts and minds of people. We still move very fast, but we always keep the long-term perspective in mind, which means any change that we're doing is not just about what will give us the benefit in the next couple of years, but actually about building a much more sustainable institution in the future."
As Dubey explains, this approach still involves taking risks when necessary. "We are actually quite bold in our aspiration," he asserts, "but we're also patient to see those bets take time to mature and take fruit.
"One of the things that happens when you move very fast is you make bets, you watch them, and if it doesn't work out in a year or two, you move on and get on to the next stage. Here – because there is this more long-term focus on things and more patient focus – you can actually take bets and you can actually be patient to better return.
"The last piece – probably the most important and something a lot of companies now talk about – is composed of your stakeholders, who are not just your shareholders anymore. You've got a much broader set of stakeholders. And while that's becoming more and more prevalent in corporate America and globally, the reality is that corporate Japan has always, always operated that way. It's always been about stakeholders, not just about shareholders. It's always been about what a company's role and obligations are in the context of society and the community. That was actually one of the things that really attracted me. In my mind, the two are never at odds."
The future of NTT's IT Services expansion
NTT's global IT Services business has been surging over the past decade-and-a-half, growing from US$1bn to US$30bn, helping drive transformation and position the business as the global, pre-eminent services company it is today.
"If you look at scale, including the Japan business, the IT services business is about US$30bn, which puts us actually in the top five in the world," Dubey explains.
"Our aspiration is to be one of the powerhouses in the world. We do have some work to do in terms of driving the awareness of the marketplace, of what we are capable of doing, what this portfolio is, and what the capabilities are.
"We are significantly more diversified geographically," he explains. "Most of our competitors – almost half the business, potentially more – are in North America. We have an almost equal split between EMEA, North America, and APAC, which is quite significant.
"Obviously, growth is a big priority. Number two is bringing breakthrough innovations. And number three is bringing the global scale and the breadth and depth of capabilities with the local presence at scale that we have."