Accenture and AWS partner to accelerate customer innovation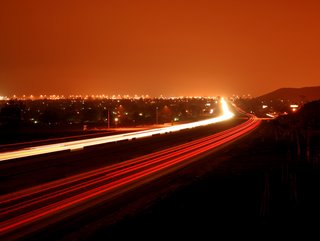 Accenture and AWS partner to accelerate customer innovation
Built on over a decade of collaboration, the Accenture AWS Business Group is dedicated to accelerating customers' digital transformation and innovation
The Accenture AWS Business Group (AABG) combines the extensive resources, technical expertise and industry knowledge of Accenture and AWS through a unified, one-team approach.
Amazon CEO Andy Jassy coined an internal slogan "there's no compression algorithm for experience". Experience is at the core of the AABG; built on 14+ years of collaboration, more than 100,000 completed migrations to AWS cloud and tens of thousands of AWS-trained Accenture employees.
Sara Alligood, Worldwide Leader of the AABG, explains: "Our extensive partnership collaborates with enterprise customers to accelerate their digital transformation and innovation with the cloud to deliver desired business value – whether that's cost efficiency, increased security or improved sustainability benefits.
"We also provide customers with a truly end-to-end consultative approach, powered by joint investments in world-class accelerators, centres of excellence, industry-proven expertise and digital skills."
Achieving innovation with Velocity
It goes almost without saying that continuous innovation requires strategic end-to-end planning, from boardroom engagement right the way through to continued measurement and improvement.
The AABG is able to bring rich, industry-specific and use-case expertise to design and build end-to-end solution roadmaps which are unique to each customer's requirements.
To support this, the AABG recently launched 'Velocity', a continuous innovation engine that allows customers to choose and deploy repeatable solutions aligned to their roadmap, using pre-configured blueprints to remove time-consuming labour and cost-intensive work.
"If you think of Velocity as a foundational layer," adds Alligood, "we're then able to focus on industry-specific expertise to design and build the end-to-end solution that our customers need."
"Another enabler that we leverage is strategic planning, which is really critical and goes all the way from the boardroom down to continued engagement, measurement and improvement, so our solutions stay evergreen."

Harnessing the power of data and analytics
Data not only sits at the core of transformation, but is the key ingredient for customers to achieve continuous innovation.
The AABG team is helping customers to embrace a data-driven approach which enables them to tap into data value and insights in new ways, as well as integrating generative AI solutions into their business for sustainable, long-term business growth and customer value.
Alligood emphasises that becoming data-driven across the board presents customers with multiple opportunities.
She adds: "They have the opportunity to reduce their carbon footprint by improving operational efficiency; they can deliver exceptional customer experiences time and time again; they can achieve regulatory compliance and governance; and they can create new revenue streams through intelligent products and services."
Helping customers achieve industry-specific goals
The AABG has made significant investments into industry solutions that are built on real use cases, unique industry challenges and white space opportunities, developing more than 40 differentiated solutions across industries including insurance, energy and utilities, life sciences, banking and manufacturing.
Each is developed to address niche or unique opportunities for customers to innovate within their industry and, because they are built on Velocity, can be deployed at speed.
Alligood concludes: "Our portfolio of industry solutions covers all stages of a customer's innovation journey, built by industry experts with those industry use cases at the heart of what we're doing."
Read full report HERE