Banking-as-a-service set for 240% growth in next five years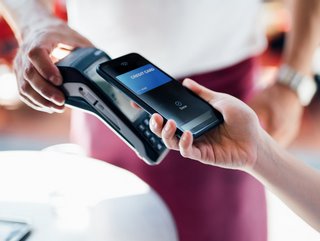 Fintech pathfinders are building global brands and partnerships to cash in on banking-as-a-service opportunities which may be worth US$38 billion by 2027
The fintech banking revolution continues, and new research has indicated the total banking-as-a-service (BaaS) space will generate US$38 billion in revenue by 2027, with strong partnerships and global presence flagged up as successful elements among those companies leading the way.
A new study from Juniper Research puts the 2022 value of the BaaS sector at US$11 billion and says the next five years of growth will be driven by the global industry's ability to provide a user-friendly banking and payments experience and improve relationships between brands and customers.
BaaS enables non-banking companies to offer their customers financial services without owning a banking licence or infrastructure. This allows brands to generate new revenue without using time and resources to generate new capabilities in-house, says Juniper.
The research took an in-depth look at the 15 leading BaaS vendors operating around the world, paying attention to factors such as distribution and partnerships, breadth of offering and future business prospects.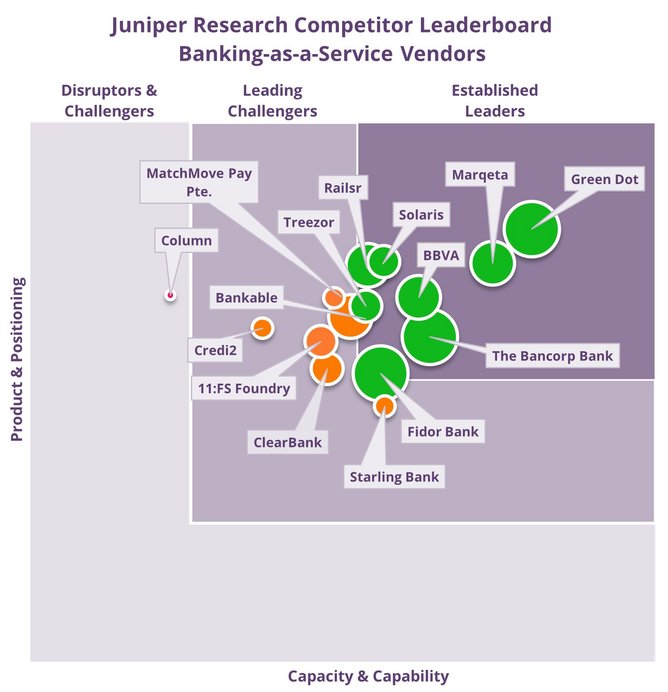 Based on this, Juniper concluded the top three vendors are Green Dot, Marqeta and Solaris. Other companies on the Juniper Research Competitor Leaderboard were Bankable, The Bancorp Bank, BBVA, ClearBank, Column, Credi2, Fidor Bank, MatchMove Pay, Railsr, Starling Bank, Treezor, and 11:FS Foundry.
Green Dot, Marqeta and Solaris lead the way in banking as a service
Green Dot leads the BaaS market largely due to its strong partnerships with large retailers including Apple and Walmart, says Juniper. The company also has an impressive array of banking and payments solutions, including card issuance, custom rewards and payroll services.
Last year Green Dot announced it would embrace a remote "Work from Anywhere" model in the United States, hiring 400 employees located primarily in new markets and towns across the country. "We are big believers in the benefits and potential of a best-in-class remote workforce, but we also recognise the advantages of hosting and managing certain teams and functions in person," says Green Dot President and CEO Dan Henry.
Meanwhile, Marqeta claimed a high ranking thanks to its impressive international presence and ability to effectively onboard multinational customers, while Solaris' can attribute elements of its success to its large number of partnerships, coupled with the ease of integration and technological support.
"As digital banking is becoming increasingly advanced, pressure is on fintechs to innovate their BaaS capabilities to exceed user expectations," says research author Dominique Tetnowski. "Offering a solutions portfolio in BaaS that has all the capabilities needed to offer banking services means that enterprises can focus on delivering a superior user experience, which is critical in an increasingly competitive banking environment."