Christina Kosmowski: growth mindset and hands-on leadership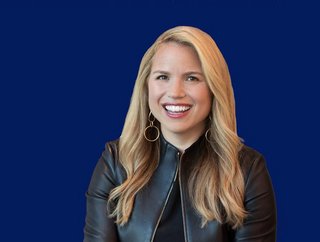 Christina Kosmowski, CEO of LogicMonitor, discusses maintaining a growth mindset and the importance of maintaining accountability as a leader
Name: Christina Kosmowski
Job Title: CEO
Company: LogicMonitor​​​​​​​

In a career spanning more than two decades, CEO of LogicMonitor Christina Kosmowski has truly made her mark.
With an extensive track record of driving customer success at other hyper-growth companies during scaling phases, she joined SaaS-based infrastructure monitoring and unified observability platform provider LogicMonitor in January 2021, appointed CEO a year later.
Up until that point, the majority of Kosmowski's career had been in customer success, where she played a pivotal role at both Salesforce and Slack.
"I feel very fortunate to have gained experience at two of the best SaaS companies out there," she says. "I spent 15 years at Salesforce, helping it grow from US$20mn to almost US$10bn in revenue, and subsequently spent four years at Slack. At Slack, I also saw massive hyper-growth as we scaled from US$90mn to about US$1bn in revenue."
Pressure from challenges continues to mount
Over the last few years, pressure has mounted on CIOs as they have seen their technology stacks become more and more complex, while dealing with challenges raised by the COVID-19 pandemic.
"In this complex IT environment, the need for consistent and reliable technology has put CIOs and their teams in the spotlight, and the C-Suite has come to expect new levels of visibility and transparency around their organisation's tech stack," adds Kosmowski.
And future technologies could enable IT teams to move away from remediation to innovation, while also having a positive impact on talent attraction and retention, Kosmowski adds.
"As we continue to learn and understand the full potential of artificial intelligence (AI), I look forward to further developing LogicMonitor's AIOps capabilities," she explains. "This will enable IT teams to move away from remediation to innovation, from problem resolution to new development.
"The more we can offer talent the ability to focus on the exciting parts of the job and take out the rote tasks, the more likely they are to be fulfilled and enjoy their roles, keeping them onboard for the long haul."

Christina Kosmowski
Joined LogicMonitor: January 2021

Years at Salesforce: 14
It is an exciting time to be at LogicMonitor, which recently announced 50%+ year-over-year growth – equating to over US$150mn in annual recurring revenue for 2021.
"I am absolutely thrilled with the momentum and growth we are seeing in the business – it has been so rewarding after what has been a difficult couple of years for everyone," Kosmowski adds.
Setting an example of accountability
Describing herself as a hands-on leader, Kosmowski strongly believes in being approachable and transparent.
"We actually have a Slack channel at LogicMonitor where anyone can see my day-to-day and get in touch if they want to check in or talk something through," she says. "I think accountability is very important and I try to set that example. I've been lucky enough to work with some really great leaders – Maria Martinez, COO at Cisco, is a great example – and I've learned a lot from them, particularly around how to use real, useful data to make management decisions.
"I was once given a great piece of advice about setting up a personal board of directors," she adds. "And these don't have to be people more senior to you, or even people in your line of work. My 16-year-old daughter sits on my personal board. She helps keep me grounded and ensures that I am bringing my authentic self to work.
"I think it's important to constantly surround yourself with people from all aspects of your life – people that can teach and hold you accountable in different ways.
"Maintaining a growth mindset is also very important to me – my job is never done. I'm constantly looking for ways we can improve, evolve and adapt, especially in these periods of rapid change."
Using intelligence and insights to predict issues before they occur
There are exciting plans coming up for the unified observability platform company, which is taking lots of data from a number of sources across the tech stack.
"Giving full-stack observability to companies means that we can help them use the intelligence and insight to understand any anomalies as well as make sure everything is running smoothly," Kosmowski explains. "We can proactively resolve issues or even predict them before they occur, making sure that the company is prepared.
"Building on this, we're working towards the 'self-healing enterprise'. Essentially, using all the data we gather, and putting in place the right automation and AI tools, the technology should be available to heal itself, predicting and fixing any issues and taking some of this work out of the hands of the IT staff, freeing them up to perform other crucial tasks. This isn't happening tomorrow, but we're very excited about the possibilities that can be unlocked to really drive customer success and bring real value to companies through our solutions."