Davos experts focus on tech as geopolitics rattles the world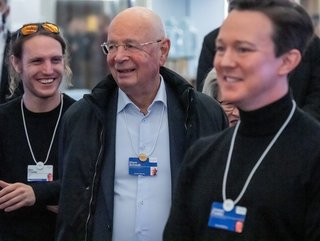 Top experts at this year's World Economic Forum Annual Meeting in Davos shared their insights, with technology a major topic of conversation and concern
Breakthrough technologies, including artificial intelligence, will provide a huge wave of opportunities for research, development and innovation for global business and society, according to experts speaking at this week's World Economic Forum's Annual Meeting 2023 in Davos.
The theme of this year's WEF meeting is Cooperation in a Fragmented World, bringing together 2,700 leaders from 130 countries, including 52 heads of state and government.
During the event, top experts from various fields shared their predictions and insights on the future, providing a horizon scan of what to expect in their respective areas of expertise. The program for the Annual Meeting focuses on finding solutions and fostering public-private cooperation to address the current multiple crises that are deepening divisions and fragmenting the geopolitical landscape.
"We see the manifold political, economic and social forces creating increased fragmentation on a global and national level," says Klaus Schwab, the WEF's Founder and Executive Chairman. "To address the root causes of this erosion of trust, we need to reinforce cooperation between the government and business sectors, creating the conditions for a strong and durable recovery. At the same time, there must be the recognition that economic development needs to be made more resilient, more sustainable, and nobody should be left behind."
Working together to find innovative solutions
The WEF's 53rd Annual Meeting is focused on finding solutions and fostering cooperation between the public and private sectors to address the world's most pressing challenges. The program encourages world leaders to unite and address interconnected issues such as energy, climate and nature; investment, trade and infrastructure; frontier technologies and industry resilience; jobs, skills, social mobility and health; and geopolitical cooperation in a multipolar world. The goal is for leaders to work together and find innovative solutions to these global issues.
Six experts gave their thoughts on the challenges and opportunities in their domain of expertise and shared insights regarding potential disruptions and emerging trends, using the WEF's Strategic Intelligence platform.
"The coming year will demand an adroit private sector and a deft public one, and strong stomachs all around. Breakthrough technologies, like artificial intelligence, renewable electrification and deep tech will provide opportunities for research and development, innovation, and deployment-at-scale, as well as large-scale benefits to productivity, lower prices and decarbonisation.
"All of these areas face significant risks, many of which intersect with the geopolitical friction and macroeconomic volatility that forms the backdrops. Nations will find the definitions of ally, partner, competitor and rival becoming muddled, as they search for strategic autonomy and competitive advantage, especially in technology-rich sectors.
"Governments will become more active in steering their economies and fostering new alliances. This could allow them to re-engage with their citizens but all this will require choreographing new capabilities, greater receptiveness and additional investment. The gloom of tighter capital supply, a lower tolerance for risk and pallid or negative economic news will be the sombre bassline accompanying this performance."
"Bioengineering is the next 'general purpose technology'. Like the steam engine and the internet before it, bioengineering has the potential to influence an entire economy and to alter society through political, economic and social structures.
"Trust in legacy institutions continues to erode, and the financial sector offers no exception. Companies and consumers increasingly look beyond traditional players to startups, private markets, and Decentralized Finance (Defi) for solutions that legacy players haven't yet delivered. At the same time, last year's crypto implosion stoked consumer fears and made investors question the long-term viability of alternative financial systems.
"Quantum computers will transform business, allowing for real-time financial and risk simulations, new investment strategies, and improved insights. In science, quantum computers will enable fast drug discovery and allow researchers to crack longstanding wicked challenges. In government, they represent both a big opportunity and an enormous risk when it comes to national security."
Oleksandra Matviichuk, 2022 Nobel Peace Prize Laureate
"Survivors of World War II are no longer around. And the new generations began to take rights and freedoms for granted. Even in developed democracies, forces questioning the principles of the Universal Declaration of Human Rights are on the rise. But human rights cannot be upheld once and for all. The values of modern civilisation must be protected.
"Peace, progress and human rights are inextricably linked. A state that kills journalists, imprisons activists or disperses peaceful demonstrations poses a threat not only to its citizens. Such a state poses a threat to the entire region and peace in the world as a whole. Therefore, the world must adequately respond to systemic violations. In political decision-making, human rights must be as important as economic benefits or security. This approach should be applied in foreign policy too."
"As it stands, global emissions are still increasing from year to year and the sum of all countries' pledges to reduce greenhouse gas emissions puts the world on a catastrophic path to over 2.5°C warming in [the] year 2100. What would have been an imposing, yet achievable task, when first set by the international community in Paris in 2015, has now become near-insurmountable.
"There is little room for offsetting. We have entered the realm of additionality, where everything needs to scale rapidly and many times be exponential and occur simultaneously; getting off fossil fuels, transforming agriculture from source to sink, safeguarding carbon sinks in nature, and scaling carbon dioxide removal technologies."
"In an increasingly divided world, there is a renewed focus on the role of science in diplomacy. Science played this role so well in mid-20th century of course. Science as an enterprise is most effective when it is allowed to rise above geopolitical constraints; the same is true for the business sector. With increasing political tensions across the globe, there is an opportunity for the science and innovation community to join hands with the business community to look for ways to bridge political divisions.
"With an ever-growing amount and complexity of information and data the world is looking to AI approaches to help understand, synthesise and prioritise problems and solutions across essentially all sectors of life. With AI becoming all-pervasive, business and political leaders must not miss the opportunity to connect with research and innovation leaders as well as the wider society to agree on ethical principles, accountability and responsibility for AI-assisted and driven solutions. Lessons from the biomedical sector are especially relevant here – just because something is technically feasible does not mean it should necessarily be pursued."
"For most of human history, the oceans have been a mystery – we had very little information on what was below the water or even on the surface. The proliferation of satellites and sensors in the water, to take just two examples, have transformed our ability to understand the oceans and to monitor and manage ocean conditions – such as heat waves and red tides – and human activities, such as shipping and fishing.
"Oceans have become the focus of a vibrant global community of innovators. Capitalising the on the explosion of ocean data, they are generating new ways to tap the explosion of data from satellites and ocean sensors, harness the power of DNA technology, and develop new tools to enable companies to address illegal fishing and slavery in their supply chains, to enable small-scale fishing communities to build thriving economies, to measure and sell blue carbon."