Don't delay investment in digital technology, research says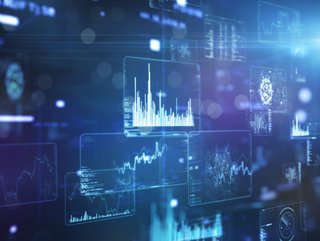 Digital technologies such as automation and data analytics are key to helping organisations overcoming significant pressures, says a report by ABI Research
Manufacturers can no longer postpone investments in digital technologies, according to findings from ABI Research.
In a white paper the global technology intelligence firm evaluated the impact politics, regulation, the economy, supply chain, ESG, and technology are having on manufacturers of fast-moving consumer goods (FMCG), pharmaceuticals, producers of steel, chemicals, pulp and paper, as well as the mining and oil and gas sectors.
And the findings suggest that the use of technology should be part of the solution for organisations, at a time when they are facing significant pressure from global events such as lockdowns and the Russian invasion of Ukraine.
Automation and data analytics to improve efficiency
"Our assessment found that the FMCG sector is under pressure from all sides," says Michael Larner, Industrial and Manufacturing Research Director at ABI Research. Securing raw materials is challenging considering lockdowns in China and limited grain supplies from Ukraine. Supply shocks are raising input costs, and operating costs are rising with higher energy costs coupled with the pressure to pay higher wages and work sustainably."
Organisations can use technology to overcome these challenges, including making use of automation and data analytics. According to ABI's report, large mining firms, such as Rio Tinto, are automating many processes, while oil and gas firms, including Aramco, are utilising data analytics to monitor operations and their immediate surroundings. Steel, pharma, and pulp and paper producers have more work to do to connect their operations digitally and utilise some of the cutting-edge technologies, while FMCG firms such as Procter & Gamble are working toward aligning IT and OT teams.
And investments in digital transformation can help businesses improve efficiency by using technology such as cloud computing and artificial intelligence. Enabling automation and data analytics can also have a huge impact in allowing businesses to be increasingly agile and responsive.
With the ever-growing technology industry digitising the modern world, the Internet of Things (IoT) has an important part to play too, with the fourth industrial revolution, Industry 4.0, relying upon IoT to join operational and informational technology, for the sake of improving quality, reducing risk and minimising cost.
Manufacturers can no longer postpone investments in digital technologies
Being able to deal with rising prices and supply shortages are certainly key to improving supply chain management. However, businesses are also struggling against the impact of ongoing geopolitical conflict and the aftermath of the COVID-19 pandemic, which has completely transformed consumer needs.
The pressure of having to constantly respond to uncontrollable global events has forced many companies to shift their focus from reducing costs and enhancing productivity to building resilience and improving flexibility.
And for organisations to manage these pressures, it is important for them to adapt and embrace the benefits offered by digital technologies.
"Technology is part of the solution to alleviate the pressures," Larner concludes.
"For example, data analytics can help firms understand the potential impacts of supply chain issues and optimise production to retain price points. Also, software can help firms engage in the circular economy and incorporate recycled materials in their products, as seen in the paper and steel industries. Digital technologies are part of the solution."