Embedded analytics key to gaining insights from data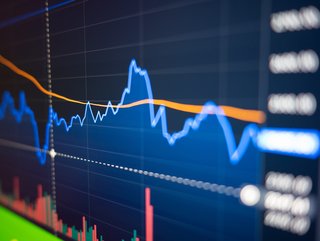 Embedded Analytics
By taking a holistic approach that embeds data and analytics into applications, businesses can gain real-time insights and optimise their operations
Embedded analytics – the integration of data analysis capabilities directly into business applications – is revolutionising how organisations extract insights and make data-driven decisions. With embedded analytics, users can access powerful analytical tools within the same application they use for their daily tasks, without the need for separate analytics platforms or complex data transfers. This seamless integration empowers organisations to gain real-time insights, uncover hidden patterns, and optimise their operations for better outcomes.
"Embedded analytics is a digital workplace capability where data analysis occurs within a user's natural workflow, without the need to toggle to another application," Gartner defines. "Moreover, embedded analytics tends to be narrowly deployed around specific processes such as marketing campaign optimisation, sales lead conversions, inventory demand planning, and financial budgeting."
Embedded analytics approaches don't only save time; they ensure that curated analytics are presented where they are needed, based on known, reliable data sources and relevant analyses. They can improve users' experiences with applications because data is seamlessly provided within the product and workflows they already know. Users are presented with the insights they need, embedded within the applications in which they make decisions and act, rather than moving to separate analytical interfaces, finding and interpreting the right content, and then switching back to a transactional app.
"Companies that succeed have a holistic approach, continuously embedding data and analytics into the business," said Stefan Pechardscheck, Global Leader Technology at management consulting company BearingPoint, which named embedded analytics as one of its key trends for 2023.
"They keep an eye on new trends and adjust accordingly, but always move along a roadmap with initiatives and use-cases that drive them toward their goals," he comments. "Companies must define and prioritise actionable use-cases and insights, and work with a holistic plan. Without these, data analysis won't go far."
Embedded analytics opens up possibilities
Currently, the vast majority of business products that deliver analytics to customers do so via methods that feel "bolted on" like emails, web portals, and standalone dashboards, explains Paul Scholey, Vice President International at business intelligence software company Sisense.
"Analytics in this manner is hard to find, unintuitive, and often irrelevant to most end-user goals," he comments. "When disconnected from core-product workflows, users find it hard to leverage analytics when making decisions and, consequently, won't."
As Scholey describes, the solution involves embedding analytics seamlessly into the product and prioritising contextual insights over aggregate data. "That way, customers can be informed and take action in the exact same place," he says.
"The best embedded analytics platforms offer extensive customisation to fit naturally into existing product workflows. And recent advances in artificial intelligence (AI) and other technologies mean insights can automatically be generated from data in a way that makes sense to the customer.
"This also allows users to go from descriptive analytics that simply inform, to prescriptive analytics that advise the best actions to take," he adds.
"Customer service representatives can proactively reach out to customer accounts that are likely to churn. Healthcare companies can dynamically adjust appointment availability based on historical data and current demand. Retail managers can plan and shift inventory based on local sales, market trends, and a competitor's promotions. These are the types of experiences businesses can give their customers – all made possible by embedded analytics."
The rising need for citizen data scientists
With the rising need for data-driven insights and the scarcity of traditional data scientists, citizen data scientists are stepping up to bridge the gap.
"When paying attention to the role that analytics plays in the modern enterprise, it often becomes clear that it's the reporting and dashboarding approach itself that is behind many of the bottlenecks which, in turn, act as obstacles to holistic deployment and rollout of "top-to-bottom" analytics," explains technology thought leader and influencer Bernard Marr.
"Analytics and data science teams often find themselves forced to spend time creating tools, applications, and dashboards that will only ever be accessed by the 20% of the workforce for which analytics is an accepted part of their role.
"Put simply – data and the insights it contains are far too valuable to be kept locked away in the 'ivory towers' of data scientists, the c-suite, and the few rarified environments where it is already put to use."
As Itamar Ben Hemo, the CEO and Co-Founder of DataOps platform Rivery, explains, many businesses are bringing in data experts to leverage data initiatives due to their ability to interpret high volumes of data and turn it into actionable insights. However, relying solely on data experts can be a crucial error for businesses.
"Rather than relying solely on hiring qualified data experts, business leaders should aim to train their existing workers with data skills: this can help to keep costs and overheads down," he explains. "Data literacy courses are already becoming common in many companies; large organisations such as Bloomberg and Adobe are going further, with in-house digital academies dedicated to training workers in how to use data."
"Training analysts to use low-code or no-code tools for data management costs far less than hiring a data scientist," Ben Hemo asserts. "By removing bottlenecks in daily data operations, teams that need analytic dashboards to make decisions for campaigns don't have to wait and can focus more on revenue-generating activities.
"Training existing employees is particularly powerful because they combine newly-acquired data skills with their existing domain expertise to extract maximum value from the data," he concludes. "These 'data citizens' will be able to extract value from data without waiting for a separate team of data experts or scientists to do it for them."