Five minutes with: Katie Nykanen, Group CTO at QA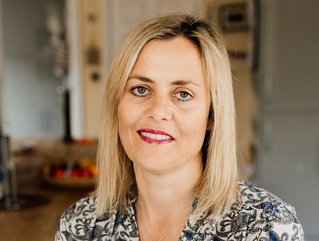 Katie Nykanen, CTO at QA, on being a role model for girls and young women and her hopes for the future
Did you always want to work in tech?
I certainly never set off with a plan for a career in Tech and to become a CTO. I am not sure that it's possible to plan out a career as many opportunities present themselves along the way, and the outcome depends very much on the choices you make.
If you're open to new opportunities and want to learn new skills, then you unlock roles you wouldn't have previously considered – that's what happened with me and my career in IT. It was never something I sat down and mapped out.
In terms of me joining QA, I was drawn to the work we do across the board to help address the digital skills gap, the so-called 'great resignation', and the redundancy of many non-technical roles in industries.
These are topics I could personally relate to as a CTO, and are subjects that are so visible and present in the UK and around the world. For me, working for a company delivering solutions to these problems was a great fit. QA's real commitment to education and ensuring that digital skills are accessible to all was additionally something I knew I could feel incredibly passionate about. Our programmes for people impacted by the furlough scheme, for young people leaving school without further education options and actively finding ways to encourage people from all ethnic and social backgrounds, as well as dedicated schemes to get more girls and women into tech, make me genuinely feel that I am working towards something that matters and is making a positive difference.
What were some career highlights before your current role?
I am very proud of being one of what is still a very small minority of women holding CTO roles in the UK; this is my second CTO role, and it still provokes an eyebrow raise every time I tell someone new what I do. This shows me that there is still much to be done for it to be considered 'normal' to see women in senior tech roles.
I have been honoured with two external awards in recent years: I was CTO of the year at the Women in IT awards in 2019 and I was named 16th in the CIO 100 list. It's great to be included in such prestigious lists within the tech industry, although of course all my achievements are down to the great teams working for me who delivered fantastic solutions to our teams and customers. As a pretty competitive person, I'd love to win more awards but, honestly, the real reward comes from being a role model, and knowing girls and young women can see genuine opportunities to be successful in technology.
Can you highlight something you're most proud of since you joined QA?
One highlight that comes to mind is starting to bring together the capabilities of QA and its recent acquisitions, which have contributed to its growth and success over recent years. We are now working very collaboratively to identify ways to take the best of learning from all of our business units and create blended learning offerings. Our goal is that everyone who learns something through any part of the QA group is able to demonstrate their learning in a way that positively impacts the business.
What trends are you seeing in the industry right now that are having the most impact?
I'm really passionate about doing more with data; it comes with the territory, I guess. Understanding how we can better utilise insights to drive business improvement is always something I've been invested in, and now, with AI and machine learning, the possibilities from smart use of data can be really transformative for organisations.
Secondly, of course, I must mention the ongoing issue of how to attract, train and retain tech talent. The existing and forecasted digital skills shortage is a real issue, and there is still nowhere near enough being done to encourage young people coming through the education system to be interested in pursuing roles in tech.
What motivates and drives you each day in your role?
I am motivated by how good use of technology can change and improve a business; I never advocate for tech for tech's sake, but seeing the difference a well-implemented technology solution can make in terms of user engagement, satisfaction and improved business efficiency is extremely satisfying.
What would you like to have achieved by this time next year?
I want us to have made some great progress improving our group-wide Blended Learning offering and also proven some great business benefits through some of the business modernisation initiatives we are undertaking.
I also want to have brought my product and engineering teams together across the group and proven the QA model works through introducing apprentices, bootcamp graduates and offering learning solutions to ensure my team is a great place to work, with opportunities for all to develop and succeed.
Personally, I want to carry on being highly valued as contributing to a company I believe is doing good things, while making time for my children, friends and myself!