Five minutes with: Michele Montecchio, Acer Middle East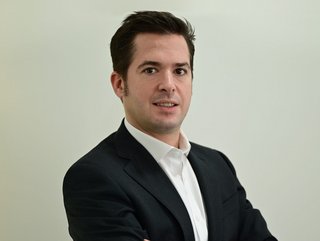 Michele Montecchio, General Manager at Acer Middle East, speaks about the changes at the company over the last 10 years and his thoughts on the future
You have been at Acer for more than 10 years, how has the company changed in that time?
Acer is always striving to be at the forefront of deploying technology for the benefit of our consumers and partners. Across the last decade, I have witnessed drastic changes and different phases across the company as it has developed and evolved.
When I first started at Acer, the company was focused on a very customer-centric approach to sales, with a strategy of offering products and accessories that met the end users' demands. The next phase I witnessed was driven by gaming, focused on meeting the demands of gamers and the high tech they require. We also began to focus more on creators, as they require a certain level of tech.
As the world moves towards a more low-carbon future and ultimately net-zero emissions, Acer has evolved to meet this transition. We're currently taking the lead to adapt to sustainable technology at the heart of our operations whether in the supply chain or the end product. Protecting the environment and paving the way for a greener future will remain one of Acer's biggest focuses as it works to meet its own sustainability goals and drive systematic change across the industry.
Acer is known primarily as a laptop brand, is that your focus for the MENA region?
We're proud to be among the top five brands globally, and we're looking forward to achieving more next year, especially since the PC market is expected to stabilise in 2023. Acer's strategy is to achieve a strong balance between three device segments: powerful, high-end gaming systems, thin, light and agile products and lastly affordable devices.
We're also proud of our stationary lineup and peripherals business. We also recently launched our Acer electric scooters in the EMEA region to reinforce our commitment to sustainability by introducing a safe, reliable, and reduced emissions alternative for short inner-city daily commutes.
What are the biggest opportunities for Acer in the region, in terms of potential markets and products?
In my view, the regional retail market will soften in 2023 and will continue to deliver sustained growth, stabilising into an average of around 30,000 units sold per month in the UAE for example, but with an increased average selling price per unit.
Regarding products, in addition to launching into e-mobility, the gaming industry has been growing rapidly and now 3D gaming experiences are stepping onto the scene and are laying the foundation for next-level gaming in 2023 and beyond. Therefore a big focus is on gaming devices to make the 3D experience more functional for different aims, whether that's for gamers or creators.
Acer is a pioneer in the gaming field, and we've set the bar high, especially with the recent launch of our Predator Helios 300 SpatialLabs Edition - the first gaming laptop which allows users to enjoy a glasses-free, stereoscopic 3D gaming experience. Users can see their gaming environments projected out of their laptop screen in 3D mode and objects appear genuinely layered, without the need to wear special glasses. The SpatialLabs experience is created through the combination of an eye-tracking solution, a stereoscopic 3D display and real-time rendering technologies.
How has the semiconductor shortage affected Acer, and what do you see happening in 2023 when it comes to chip supply, and demand?
In 2022, the chip shortage stabilised compared to last year when we saw the shortage lead to a decrease of industry demand during 2022 for all markets except for the UAE. In 2023 we are expecting the industry to further stabilise.
In 2023, we foresee a moderate increase in market demand as vendors will be able to align their supply strategies without running into another crisis when it comes to their product stock.
Last month Acer released its Sustainability Report – what are you getting right, and what are you getting wrong?
Many goals and commitments were set in 2021, among them, we joined the RE100 initiative and pledged to source 100% renewable energy by 2035. We also set a goal to reduce the average personal computer energy consumption by 45% by 2025, compared with 2016.
As an advocate for circular economies, Acer launched the Vero line of green laptops, desktops, displays and accessories, which utilise recycled plastic, recyclable packaging, and ocean-bound plastic waste. These commitments also respond to the UN's SDG 12 for responsible consumption and production, and SDG 13 for climate actions. Since our adoption of the global disclosure system of the Carbon Disclosure Project (CDP) in 2008, to manage the environmental impacts of our supply chain, we have expanded the system to two tiers of supplier engagement and plan to expand to three tiers of suppliers in 2022.
In 2022, we also had our first Acer Green Day, which embodies our commitment to reducing our environmental footprint and inspiring others to join our journey towards a greener planet. On this day, we updated partners, customers and employees on our achievements towards the green milestones we set for ourselves. We also launched our first Chromebook under the Vero portfolio – the Acer Chromebook Vero 514.
Additionally, for employees, we launched our Earth Mission app, which aimed to create healthy green habits over a 21-day period by encouraging them to reduce, reuse and recycle. Our actions through the mobile applications resulted in 44 tons of CO2 savings. Our employees have also initiated various green actions such as planting tens of thousands of trees in collaboration with non-profit groups to protect the environment.
Globally, Acer seems to be diversifying its product offering and moving away from PCs and monitors. Is that your strategy for the MENA region too?
Previously Acer was primarily focused on hardware, but has since transitioned to focus on hardware, software and services. Although PCs will remain the core of Acer's business, our strategy is to offer diversification on Acer product offerings to meet the demands of different PC market segments whether for end-consumer or commercial lines.
We've evolved to become a lifestyle brand with the introduction of new products like our Acer Vero range, the launch of our e-scooter, the Predator shot energy drink and Acer Pure, our air purifier.