Five minutes with Raluca Berchiu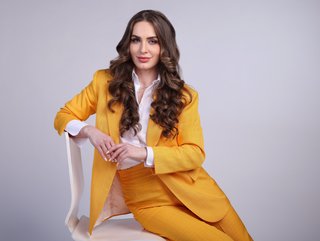 Dubai-based CX Expert Raluca Berchiu supports some of MENA's largest organisations and visionary leaders with their CX journeys and digital transformations
Is customer experience recession-proof? Should companies still keep investing in customer experience during an economic downturn?
Customer Experience shouldn't be considered a luxury – CX is the whole ballgame! We are wrestling with a global recession that impacts every industry. In the interest of simply surviving, companies are understandably inclined to prioritise short-term savings at the expense of long-term growth. There is a temptation to reduce the CX spend. The temptation is amplified by the fact that most companies don't have a proper measurement process in place to conduct a yield analysis and understand the ROI of their CX spending. If costs have to be cut, cutting them here is a recipe for disaster.
Are you saying that companies that prioritise customer experience during recession are more likely to emerge stronger?
Recession is the time to double down on CX. When faced with forces beyond our control, the answer is to focus on what is within our control. For example, the way our customers experience our brand is fully within our control. We can keep our customers close, uncover what matters to them, and serve them better. This approach will not only make them feel cared for and valued, but it will also set us up to thrive in the years ahead – a time when this recession is in the rearview mirror.
Economic downturns do not last forever. With a long enough time horizon, you should be able to benefit from the market recovery. Having a robust customer experience strategy is one of the most effective ways to survive an economic recession. The global economy has weathered many recessions. History clearly shows the value of investing in customer experience during an economic downturn. For example, in the last economic recession, companies that prioritised customer experience saw three times the shareholder returns compared to the companies that did not
With customers more price-sensitive and selective in their purchasing options, how can companies retain them in these uncertain times?
As customers feel the pressure of rising inflation, they become more price-sensitive and more selective in their purchasing decision. They weigh more strictly on what's essential and what's not. They are more willing to try new companies that might offer them a more cost-effective option. To keep these customers, you have to show them the value that only you can provide with your products and services. Organisations that make decisions based on what matters most to their customers consistently outperform competitors who put their focus elsewhere. Steve Jobs recognised this back in 1997. When confronted during an Apple developer conference, he said: "You've got to start with the customer experience and work backward for the technology". Fast forward 25 years and Apple is the most valuable company in the world. Across every industry, digitalisation, globalisation, and the pandemic have increased today's customers' expectations. Before you know it, customers start leaving without even complaining. Just like the expectations of our customers, a company's strategy should also adjust to meet the demands of the Experience Economy.
Could you share a few tips and ideas with us for companies that are interested in implementing a CX program?
CX can help companies in many ways:
For companies to not just survive but thrive in the recession, they must invest in truly understanding the customer's behaviour and anticipate their needs. This will provide the knowledge they need to design a CX architecture to deliver the most impact with maximum efficiency, rapidly accelerating them out of the downturn.
As most companies are lost in a "sea of sameness", CX can help them to differentiate their businesses from competitors, even to the point of charging a premium price.
CX drives loyalty and maximises customer retention. According to Harvard Business School, 74% customers feel loyal to a particular company.Their research shows that a 5% increase in customer retention can grow profit by as much as 75%. Following this, it's also important to note that it is 6 to 7 times more expensive to acquire a customer than retaining a new one.
CX drives recommendations and employee engagement. According to Harvard Business School, 95% of customers tell others about a bad experience, while 87% of customers share their good experiences with others. Additionally, by implementing initiatives to improve CX, companies saw employee engagement increase by 20% on average, resulting in 1.5x more engaged employees compared to their competitors.
In our work of helping companies define and implement CX programs, we have seen astonishing results — increase in sales conversion rates, decline in service costs, increase in customer loyalty, and readiness of the customer to pay more for convenience or better experience.