Five minutes with Sarfraz Ali, VP for EMEA, Smartsheet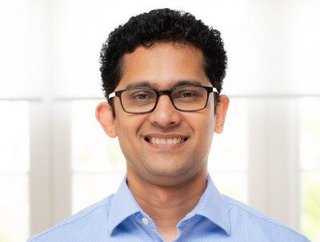 Technology Magazine speaks with Smartsheet's Sarfraz Ali on how no-code technology empowers employees, and the company's European expansion plans
Can you tell us about your role and responsibilities?
I'm the vice president for EMEA at global work management company, Smartsheet, where I'm responsible for our regional business operations. Although our platform has served millions of customers across the globe for over 16 years, our first EMEA office was established in 2018 so a large focus for me has been spent driving the strategy to increase brand awareness across the region, assisting our team in supporting current and prospecting new customers, and growing our talented team across the UK and Germany.
What is your point of difference as a business?
We're not only the market leader in the collaborative work management category, but I'd argue we're the most accessible, flexible and secure platform for today's workforce. Our mission is "to empower anyone to drive meaningful change," which means that anyone—no matter their technical know-how or skillset—using our platform has the power to innovate and add value to the business. Smartsheet has thousands of examples of teams making their work matter with our platform–from marketing to legal to manufacturing, and in any size business from a small mom and pop shop to a global enterprise. If a team can dream up a solution, they can use Smartsheet to build it (without using code!). That's how we empower anyone to create change.
What technology are you most looking forward to using more of?
In a hybrid world, I think we are still scratching the surface of what great collaboration looks like. Of the technologies I have seen out there, I am most excited to see how virtual reality can be incorporated into day-to-day collaboration and facilitate the building of human connection at work. We were one of the first 2D collaborative work management platforms available in the Oculus Store, which gives people a new way to manage their work in the hybrid era. So much potential here–I'm excited to see where this space is headed.
What has been your career highlight prior to your current role?
Prior to my current role I was leading Product Management of Smartsheet's Premium Applications set. At that point in Smartsheet's journey, our customers were pushing the boundary of using Smartsheet as a platform for running projects and processes at scale. We needed to understand usage patterns and then mould our offering to support the business outcomes they were trying to accomplish. The work that my team did to observe that signal and build an offering that would allow them to scale the use of Smartsheet has had a big impact on our ability to carve out a leadership position in the Collaborative Work Management segment.
What has been your highlight in your current role?
In my current role I have had the opportunity to shape our Go-To-Market in the UK and Europe and see our European presence grow from a team of 3 to now approaching 200 employees based in London and Munich. In the process we have had the opportunity to work with amazing organisations and partner with them on their missions. Like for example helping the NHS track and distribute personal protection equipment in the thick of COVID or enabling the McLaren Racing Formula 1 team bring a richer race experience to their partners and fans. These and all the other stories of how we are partnering with leading brands in the region to help them fulfil their mission is what gets me out of bed every day!
What is your leadership style?
I believe that my most important role as a leader is to help every person on my team unlock their potential. How I go about this is highly dependent on the person I am working with but starts with establishing an authentic connection with the individual and building a picture of their aspirations, capabilities, motivational drivers and learning style. Once I understand this, I focus on surfacing examples of elite performance and having an ongoing discussion of how they can operate at that level.

How do you see No-Code technology empowering employees across organisations?
No-code technology is powerful! No-code platforms like Smartsheet give the employees responsible for creating processes and building products the power to translate their knowledge into solutions that will help everyone work more efficiently and effectively. By giving people more control over how they do their jobs, engagement increases and people feel more fulfilled because they can gain more control over their own work.
No-code also frees up the time of IT teams because other departments don't always have to rely on them to build every application. IT teams did more than their fair share over the course of the pandemic, so solutions like ours can give them a bit of a breather so they can focus on their bigger priorities!
What insight can you give us into Smartsheet's expansion in Europe?
In 2021, we expanded our presence in the EU with a new data region in Germany and Eire. In 2022 we significantly expanded our teams in London and Munich and will keep responding to signals from our customers on how best to support them. Another important aspect of our European growth is our channel program. Out of our over 750 global partners, over 200 are in the EMEA region. They are a vital part of how we serve specialised verticals and industries that help our customers find custom solutions that fit their unique needs.