gravity9 supports clients in their digital journey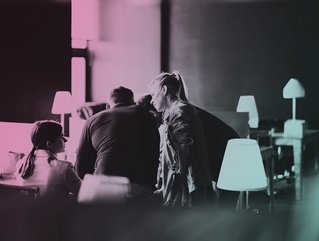 gravity9
At gravity9, a combination of art and science brings a product together, taking clients like AMH closer towards their digital journey
One thing that unites businesses across the sectors is putting customers at the centre. For gravity9, it's all in the name.
"Gravity – the concept of gravity – is our approach to engagement with clients," says Founder Noel Ady. "It's the idea of a heavyweight mass sitting on the fabric of the universe and that a dip in that fabric has an effect across its vicinity."
Starting gravity9 five years ago, Ady had a vision of "bringing together amazing people to create amazing things".
"My background is as a software engineer, a solution architect and enterprise architect. And I've been lucky to work as a consultant in many different cultures."

gravity9 aids organisations in their technology transformation journeys
"We have the full capability to put together a product," says Ady. "At gravity9, we have the ability to understand why a product should exist. There's a combination of art and science that brings a product together."
gravity9 will often work with large organisations or enterprises that want to build a number of products to support their digital journey. "We're brought in to support their application modernisation. When we work with established organisations with legacy, we can then help facilitate modern architecture and build on top of that."
In regards to gravity9's customer and employee engagement architecture, the company provides small teams that generate momentum and enable quick delivery. "The individuals involved are not just skilled, the key is imagination and hard work. Those things combined help us generate that momentum with our clients."
It's not just the technical experience gravity9 has, but the skills, too – from UX through to design, from QA to development – allowing them to build and integrate that product. The tech used, when suffused with the team's skills, allows for ease in scaling and modifying engagement – both from a customer-facing perspective as well as a backend employee one.
"We implement modern technologies and practices," emphasises Ady. "One of the key pieces of which is domain-driven design."
This is evident in gravity9's partnerships. A real-estate company building homes for rent, AMH was able to, from the very first day of the partnership, set out on their digital journey with gravity9.
"We got involved working with AMH about four years ago and started to review their architecture. Ever since that initial engagement, we've stood shoulder-to-shoulder with them."
In terms of this digital journey, gravity9 has led architecture, user experience, design, engineering and QA. "We've built a multiple number of applications, a plethora of microservices, and a whole host of integrations that's allowed them to accelerate their vision," says Ady.
From AMH'S perspective, the delivery over the next 12 months will introduce some key features and functionality. "This will enable their digital journey to leapfrog over their competitors, so we'll be involved in that."
And, from gravity9's perspective, the company has grown exponentially over the past five years.
"We tend to double each year, and we're looking to do the same again this year," says Ady. "We're looking to grow those teams further to support the kind of globally present clients that we currently have. We're excited to see more growth."
Read the full AMH's digital report HERE.