HSBC steps in to buy SVB's UK banking operation for a pound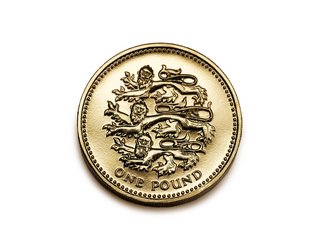 Credit: Peter Dazeley/Getty
SVB UK customers should feel reassured by the strength, safety and security offered by today's purchase by global banking and financial services giant HSBC
Silicon Valley Bank's UK operation has been sold to HSBC for a single symbolic pound, around US$1.20.
Customers of SVB UK will be able to access their deposits and banking services as normal from today. This transaction has been facilitated by the Bank of England, in consultation with the Treasury, using powers granted by the Banking Act 2009. No taxpayer money is involved, and customer deposits have been protected, say the government.
"HSBC is Europe's largest bank, and SVB UK customers should feel reassured by the strength, safety and security that brings them," says Chancellor Jeremy Hunt.
By utilising the banking reforms implemented after the financial crisis, which granted authorities the ability to manage bank failures safely, the government claims that the sale has safeguarded both SVB UK's clients and taxpayers. HSBC, a global banking and financial services giant, provides services to 39 million customers across the world.
"The UK's tech sector is genuinely world-leading and of huge importance to the British economy, supporting hundreds of thousands of jobs," says Hunt. "I said yesterday that we would look after our tech sector, and we have worked urgently to deliver on that promise and find a solution that will provide SVB UK's customers with confidence.
"Today the government and the Bank of England have facilitated a private sale of Silicon Valley Bank UK; this ensures customer deposits are protected and can bank as normal, with no taxpayer support. I am pleased we have reached a resolution in such short order."
Credit where credit due for government
"There will be lots of detail still to come but this will be a huge relief for startups across the country," says Dom Hallas, Executive Director of Coadec which acts as a policy voice for the UK tech sectors. "The Government deserves huge credit from the very top, to HM Treasury who understood the challenge and gripped it, to the huge number of civil servants who have likely not slept since Friday. It's glib to say it - but there are hundreds of founders around the country who will thank you for your work."
The UK's one pound deal comes after President Joe Biden's administration's intervention aimed at preventing a crisis in the US financial system. President Biden assured depositors they would have access to all their money on Monday morning. Authorities have extended protection to depositors of Signature Bank in New York, which state regulators closed on Sunday amid growing unease in the financial sector.
"Over the weekend, and at my direction, the Treasury Secretary and my National Economic Council Director worked diligently with the banking regulators to address problems at Silicon Valley Bank and Signature Bank," says President Biden. "I am pleased that they reached a prompt solution that protects American workers and small businesses, and keeps our financial system safe. The solution also ensures that taxpayer dollars are not put at risk."
President Biden also promised to hold "those responsible for this mess fully accountable" and to continue efforts to strengthen oversight and regulation of larger banks to prevent this from happening again.