The need for sustainability in the age of generative AI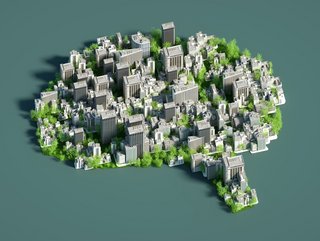 Creating a balanced sustainability/profitability roadmap is a powerful first step to driving organisations forward during the age of AI, according to Jonathan Wright, Global Managing Partner at IBM Consulting
With research finding CEOs are keen to act on generative AI, applying data and AI against sustainability goals can help business leaders drive productivity
Few technologies in recent years have experienced the rapid growth of generative AI. Having progressed quickly beyond experimentation, today businesses are embracing generative AI to improve customer service, seize new market opportunities and more.
The technology - combined with topics such as sustainability, cybersecurity and DE&I - certainly poses questions for senior decision-makers. According to the IBM Institute for Business Value's latest CEO study, CEO decision-making in the age of AI, 75% believe a competitive advantage will depend on who has the most advanced generative AI. But fewer than one in three CEOs have assessed the potential impact of generative AI on their workforce: meaning two out of three CEOs are acting without a clear view of how to help their workforce with the disruption and inevitable transitions AI will bring.
"Generative AI is a catalyst for transforming business, and the technology is capturing the attention of business leaders around the world," Jonathan Wright, Global Managing Partner at IBM Consulting explains in a recent blog post. "As CEOs respond and embrace generative AI, they are faced with the Herculean task of both moving at pace—responsibly—while maintaining business, employee and shareholder trust."
Study finds CEOs are eager to act on generative AI
The annual study found that while CEOs are eager to act on AI, their teams are less confident.
Big questions linger about the organisational readiness to embrace and implement AI in decision-making. Seven in 10 CEOs say AI brings broad benefits and think their organisation has the knowledge and skills to adopt generative AI today. Their executive teams, however, are far more wary about AI and the internal capacity of the workforce.
CEOs firmly believe in the benefits of generative AI across their organisation but, when it comes to AI readiness, there appears to be a disconnect with their executive teams. While 69% of CEO respondents see the broad benefits of generative AI across their organisation, just 29% of their executive teams agree they have the in-house expertise to adopt generative AI.
Balancing sustainability and AI progress
Despite a shift in their priorities, sustainability remains a key challenge for business leaders. CEOs cite environmental sustainability as their top challenge over the next three years. "What is preventing executives from moving the needle towards their larger goals? Leaders point to factors such as struggling to manage manual data, unclear ROI and economic benefits, lack of insights from data, and regulatory barriers as the top three biggest challenges in achieving sustainability objectives," Wright comments.
"The fact is, sustainability and profitability can go hand-in-hand. Forward-thinking organisations are leveraging sustainability as an opportunity to drive their business forward and establish greater transparency around their sustainability commitments."
Creating a balanced sustainability/profitability roadmap is a powerful first step to driving organisations forward during the age of AI, Wright adds. This roadmap can help leaders identify opportunities and gaps in the current IT environment, which will help with more informed decision-making. Applying data and AI against sustainability goals is one way in which leaders can help drive productivity.
"It appears that corporate boardrooms are taking note of the connection between sustainability and profitability and are holding CEOs accountable for their company's sustainability efforts," Write describes. "In fact, the percentage of CEOs with compensation linked to specific sustainability measures has more than tripled from 2022 to more than 50% this year.
"Sustainability is still a team sport, and it takes leadership across the enterprise to bring real, sustainable change. It is imperative that CEOs and other decision-makers consider sustainability as an imperative and business driver."